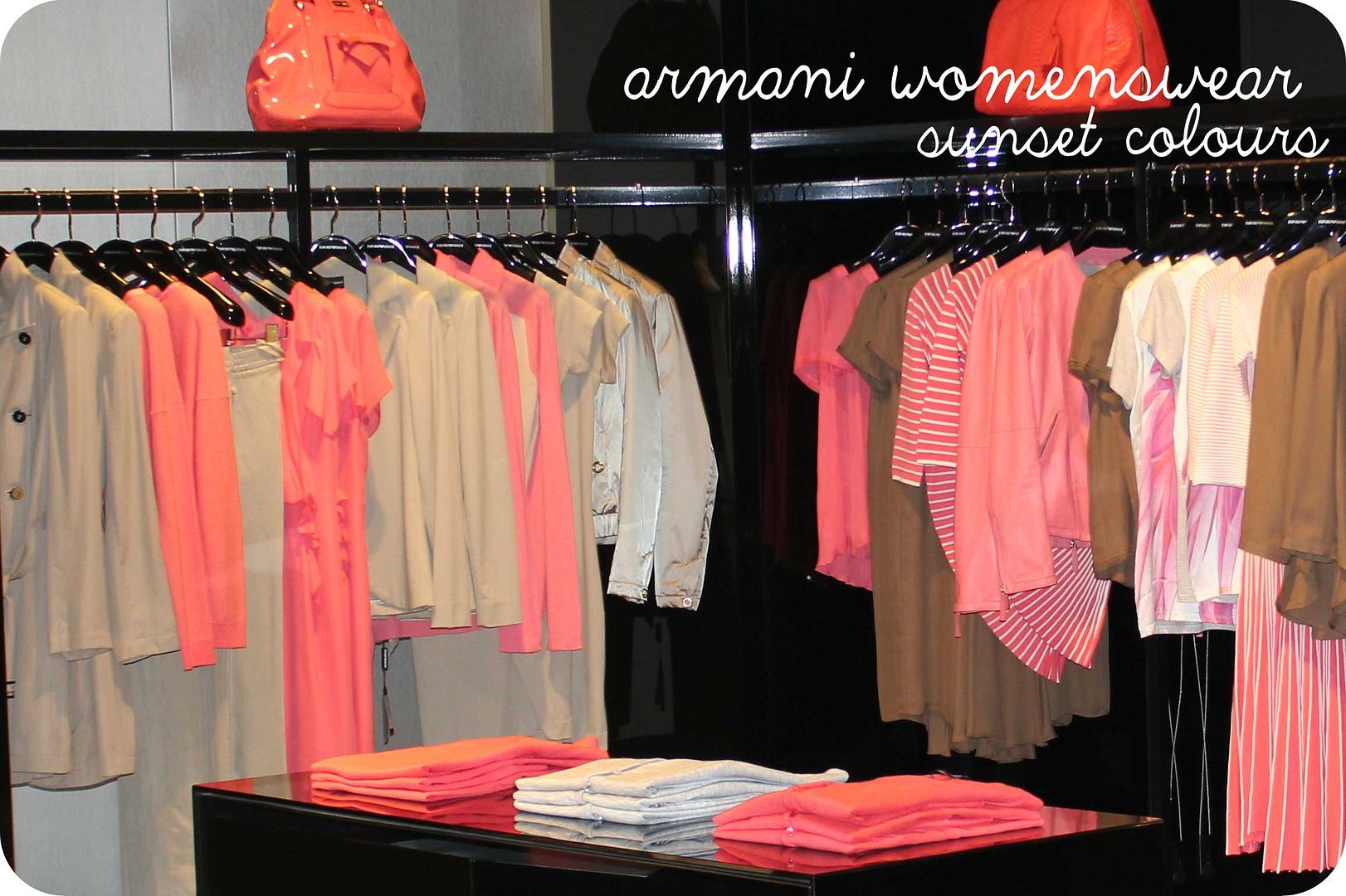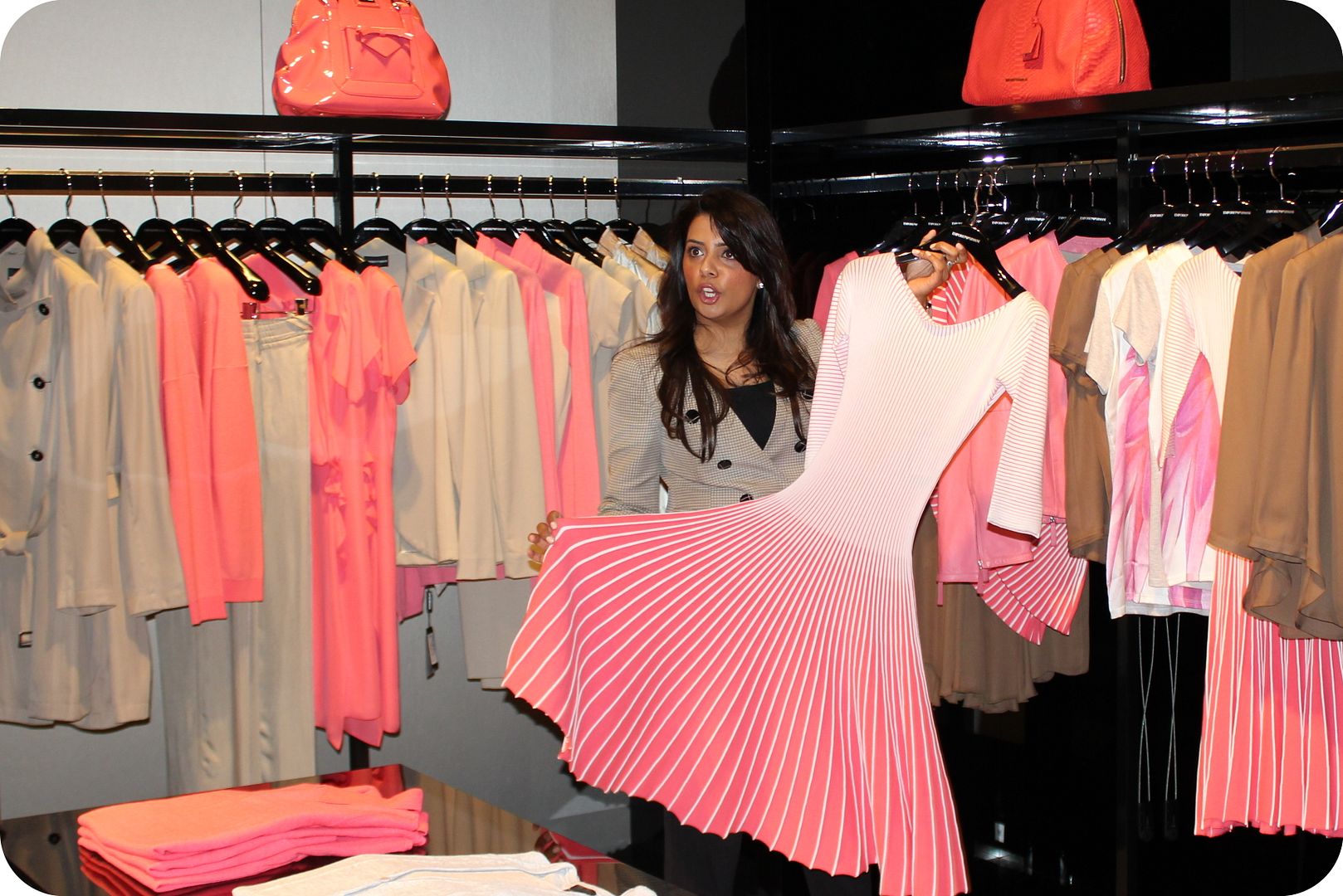 //Emporio Armani Womenswear SS'13//
With deep oranges and pinks interspersed with creamy hues, the sunset set colours are Emporio Amarni's most popular colours this season- and it's clear to see why. The beautiful colours complement many skin tones and are a perfect way to embrace spring colour trends. Orange has been a key colour on the catwalks this season and by mixing this shade with complementry pink hues, Armani have created a gorgeous colour palette. The fluid shapes and drape of the fabrics are luxurious are modern. Jackets have lost their emphasis on the shoulders and nipped in waists, taking on a masculine feel, whilst remaining elegant with easy, feminine lines. The most popular colour for their jackets this year is cream.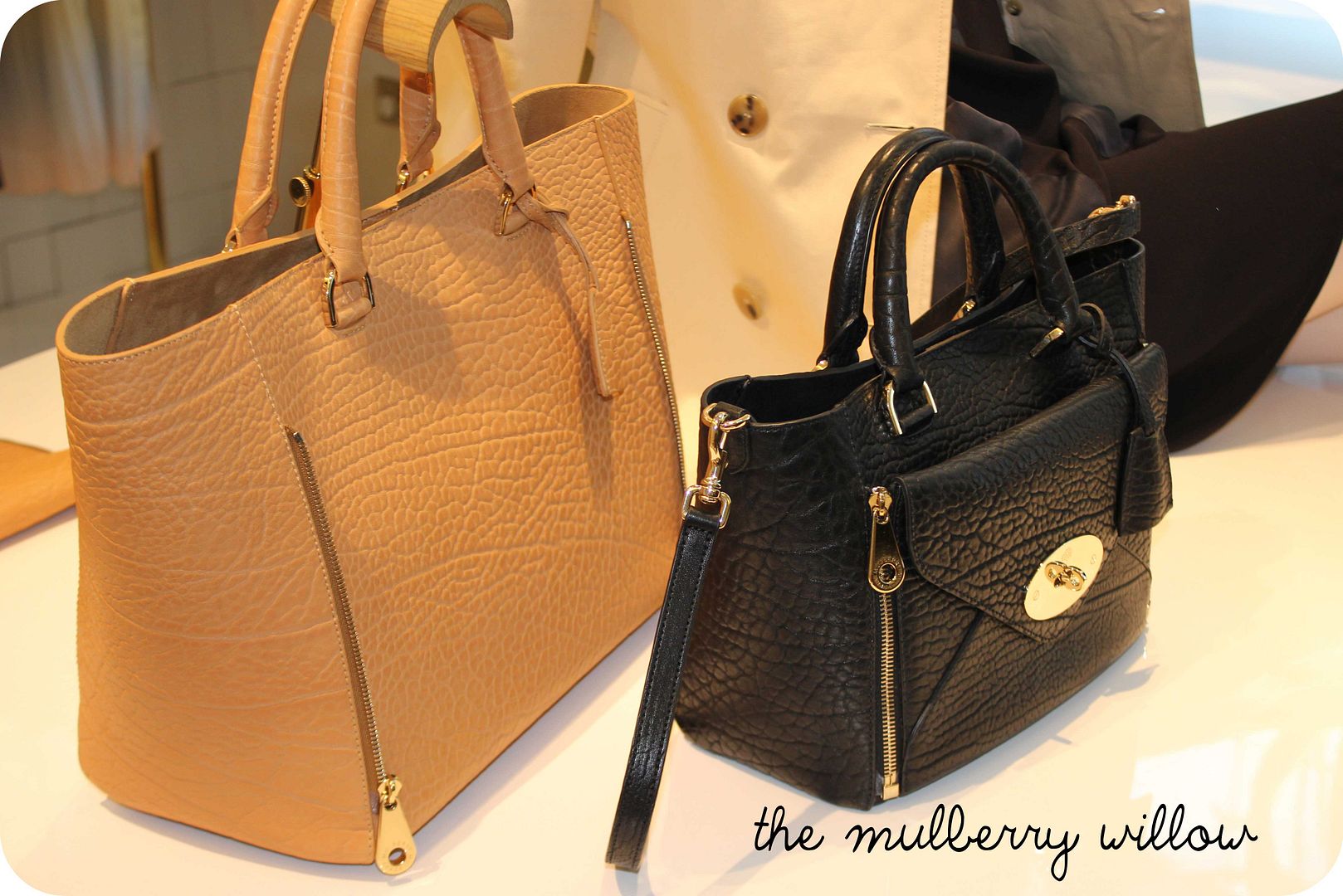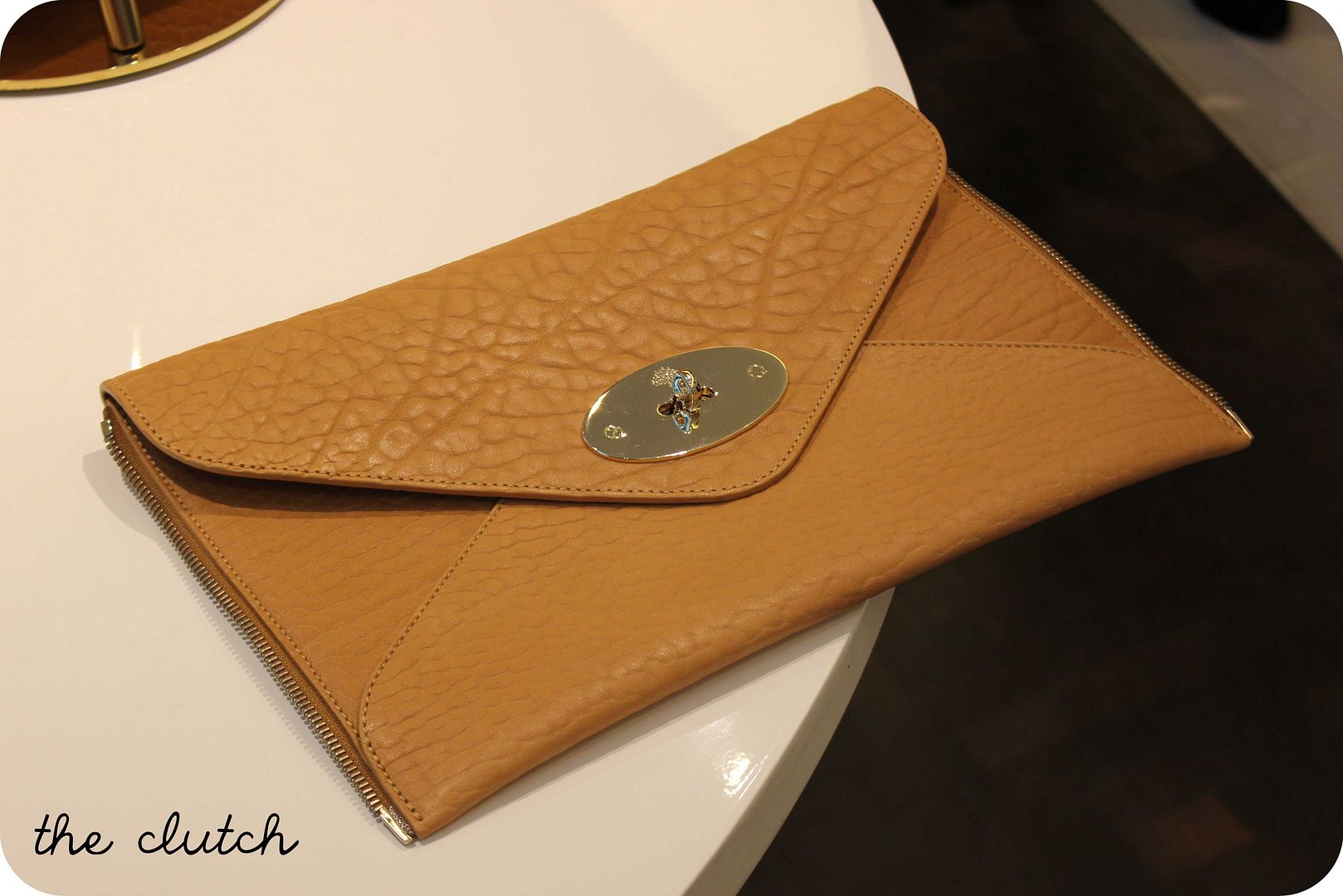 //Mulberry Womenswear SS'13//
The Mulberry Willow has been the most popular bag of the season by far. This versatile bag has a detachable clutch on the front, making it two bags in one- perfect to take on holiday or a trip away. It's easy to see why this bag is high demand, in many pastel and classic colours, this bag is certainly on my wish list!
This season, Mulberry have created a hazy, summer, seventies vibe, taking inspiration from the colours and imagery of melted ice cream and sorbets. Dark leather pieces can be paired with these soft, floaty items to give a casual, laid back look.

//Flannels Womenswear SS'13//
The Flannels collections were some of my favourites. Flannels feature a range of designer and luxury brands. Currently they stock a particularly stunning
collection from Miu Miu in beautiful hues of pink, turquoise and cream, this collection is exquisite. I also adore the Dolce & Gabbana flowered dress (pictured above). It has a classic body hugging shape and the black waist detailing, which gives the dress a flattering look, whilst maintaing the Dolce & Gabbana feminine ethos. The pink button-up Miu Miu coat was another beautiful item which could be worn as a dress or a coat and is the perfect item for this Spring.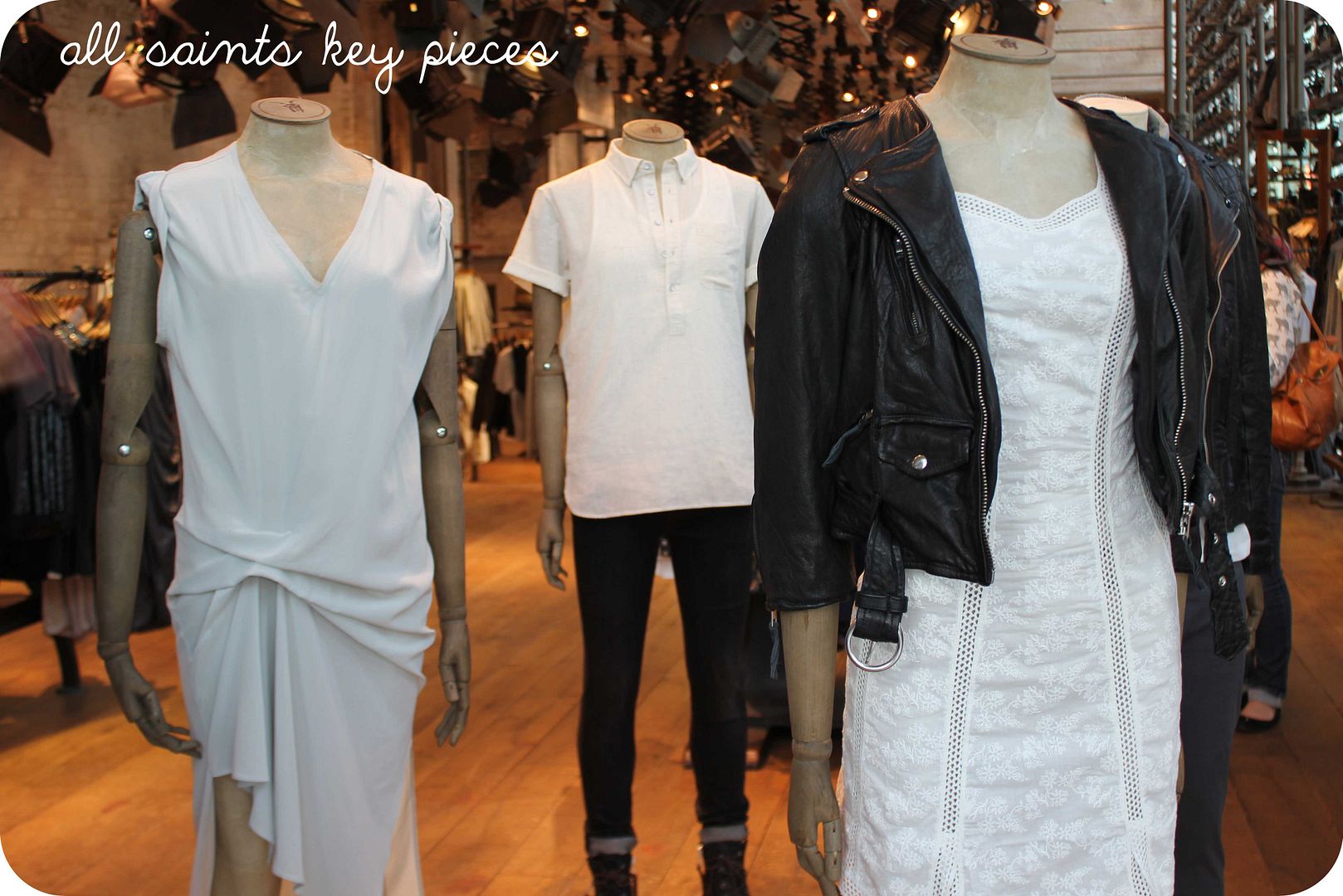 //All Saints SS'13 Key Pieces//
The All Saints womenswear for this season features very modern cuts and drapes, yet still with a classic All Saints colour palette and feel. My favourite piece displayed to us was a beautiful long length dress with interesting pinning detail to the front. It was soft and elegant whilst looking laid back. The fabric of the dress is extremely soft and good quality. The jackets this season are also beautiful, in buttery soft leather, and paired with the cream and white dresses, really toughen up the Springtime look.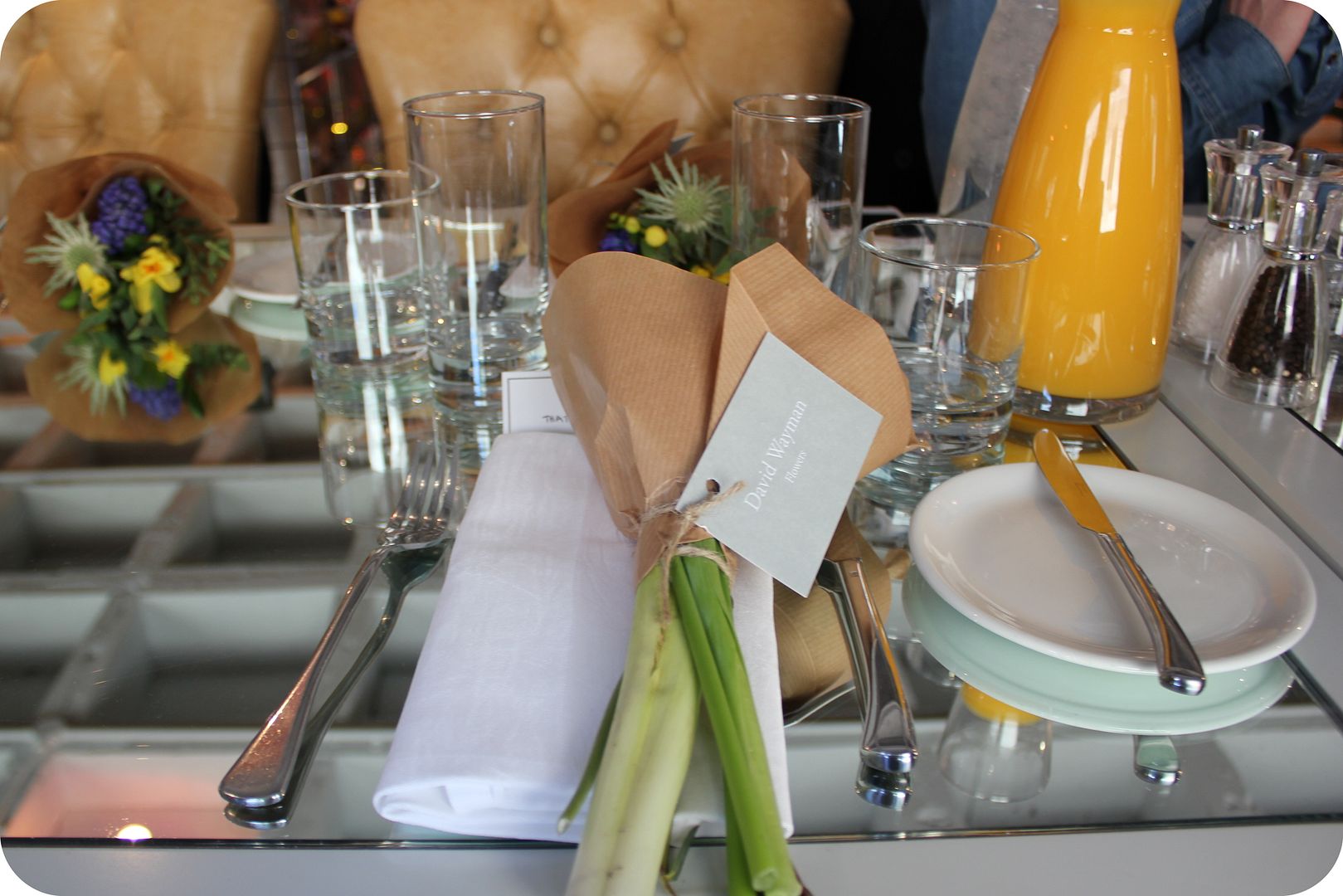 //Neighbourhood Bar and Restaurant//
Beautiful brunch for the attendees of the event at the Neighbourhood

(link)
Just to give you some information on the day itself- yesterday I was invited to a Press Tour at The Avenue in Spinningfields, Manchester. Home of some of the best luxury brand, The Avenue has some beautiful clothes to offer. We received a short talk from each tour and an opportunity to look round their latest collections and browse the key looks. Later we were treated to an incredible brunch at Neighbourhood in Spinningfields, a cool new bar/ restaurant- I really recommend a visit if you're in the area (

link

). In this post I have outlined the womenswear trends for SS'13, however, I will be posting a menswear SS'13 trend report on the collections I viewed yesterday as well. My favourite items were the Mulberry Willow bag- I better start saving!- and the Miu Miu coat- a beautiful addition to anyones Spring/Summer wardrobe. Even if you can't afford many of these pieces, these trends are filtering down to the high-street so I hope you have gained some inspiration from this post. Since attending the Press Tour, my love of luxury fashion has grown dramatically and I can really see myself working in luxury retail in the future (fingers crossed!)- watch this space!