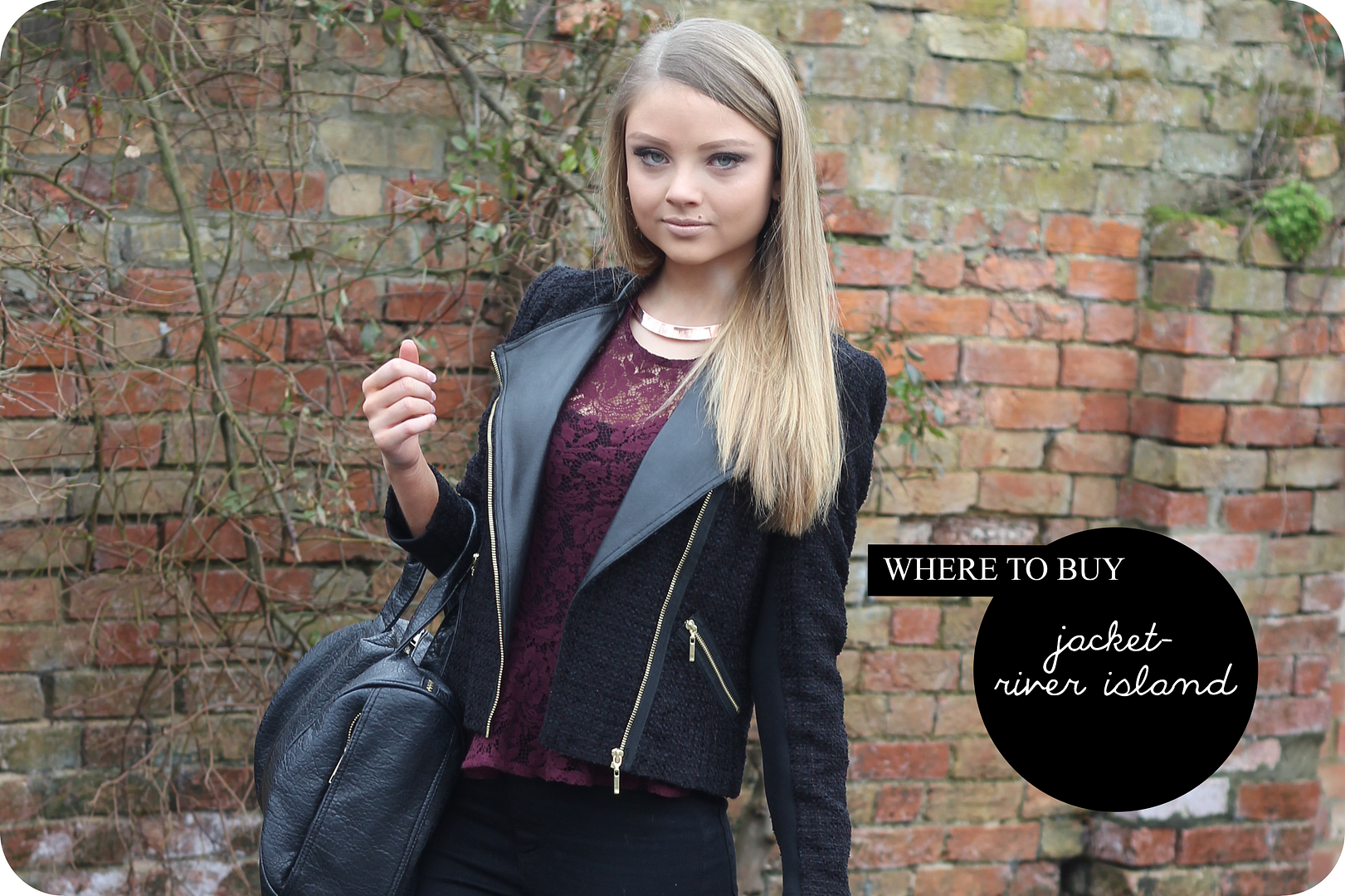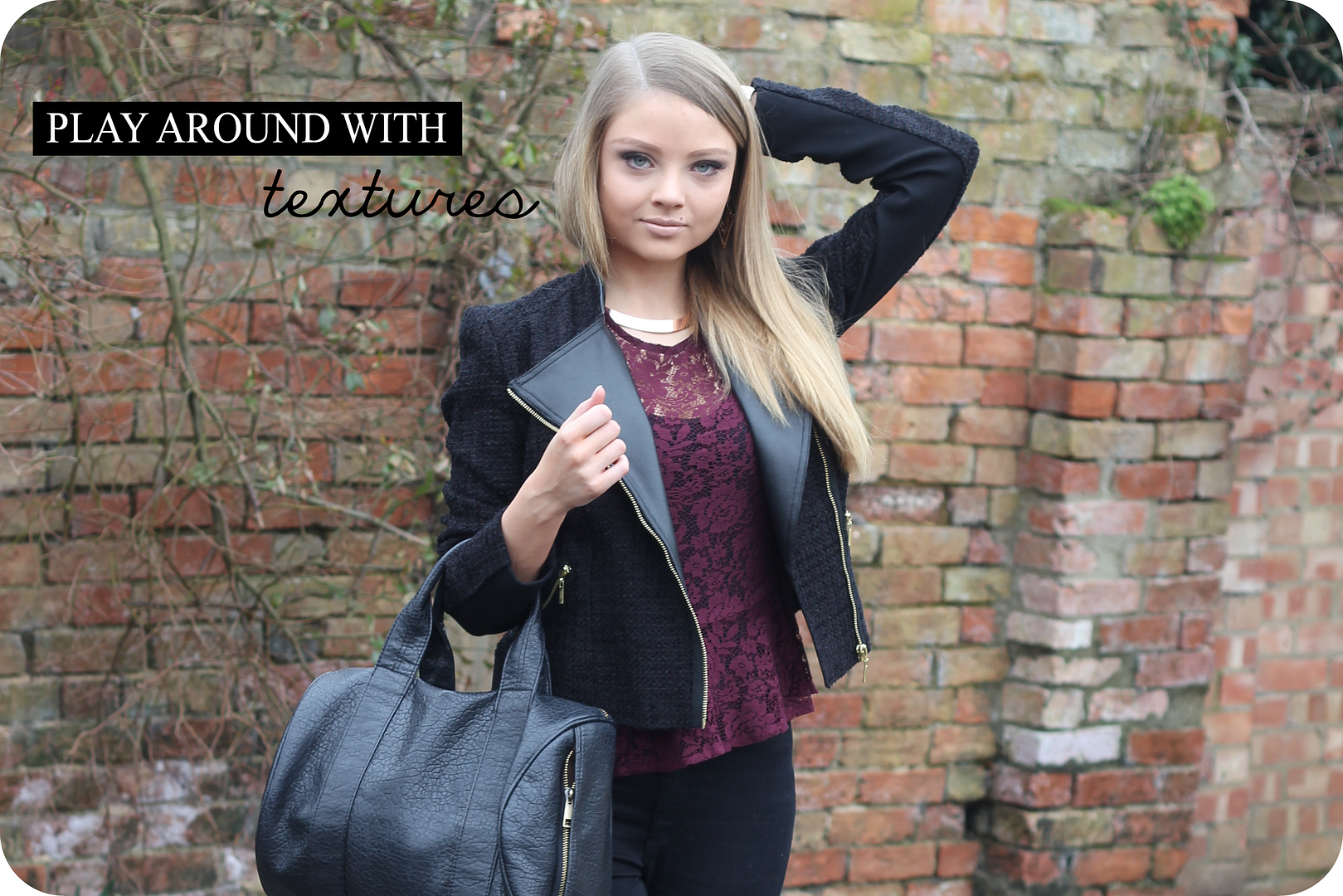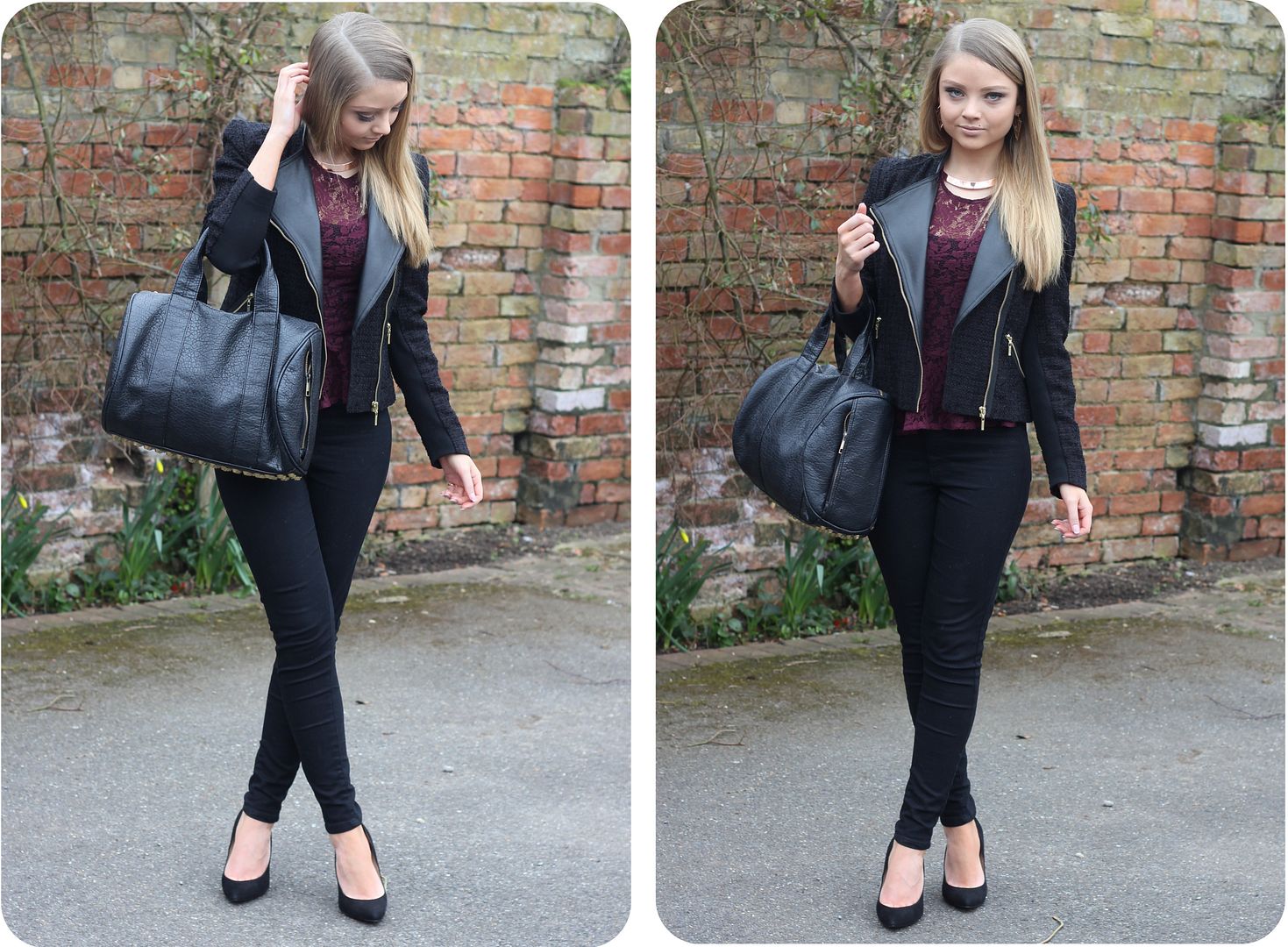 A few weeks ago I decided that I wanted a jacket to wear as the weather starts warming up- possibly a little optimistic I know! I'm getting bored of wearing my thick coat everywhere and nobody ever seeing my outfit so a jacket I could wear on the odd occasion that the weather did improve was top of my wish list!
This jacket I found in the River Island sale for £30 down from £60! I'm so pleased with it, it ticks all the boxes I wanted it to. The jacket is a 'biker' style but not the traditional full leather that most biker jackets are. The exterior is a bouclé material with additional black jersey panels down the sleeves. The lapels are black PU material and the zips and metal details are gold. I love how different textures are incorporated into one garment as it really makes it an interesting piece. I love this jacket and it's really flattering! The sale in River Island is still on at the moment so you might be able to get this in some stores. I think everyone needs a staple jacket in their wardrobe that goes with everything (or nearly everything!) and can be worn in the day or smartened up for the night- they are a good investment!
For those of you that have asked in previous posts, these heels are fairly comfortable. I've not tried wearing them for long periods of time however, but they aren't necessarily uncomfortable! I would really recommend them.
'Joni' Jeans- Topshop (

Link

)