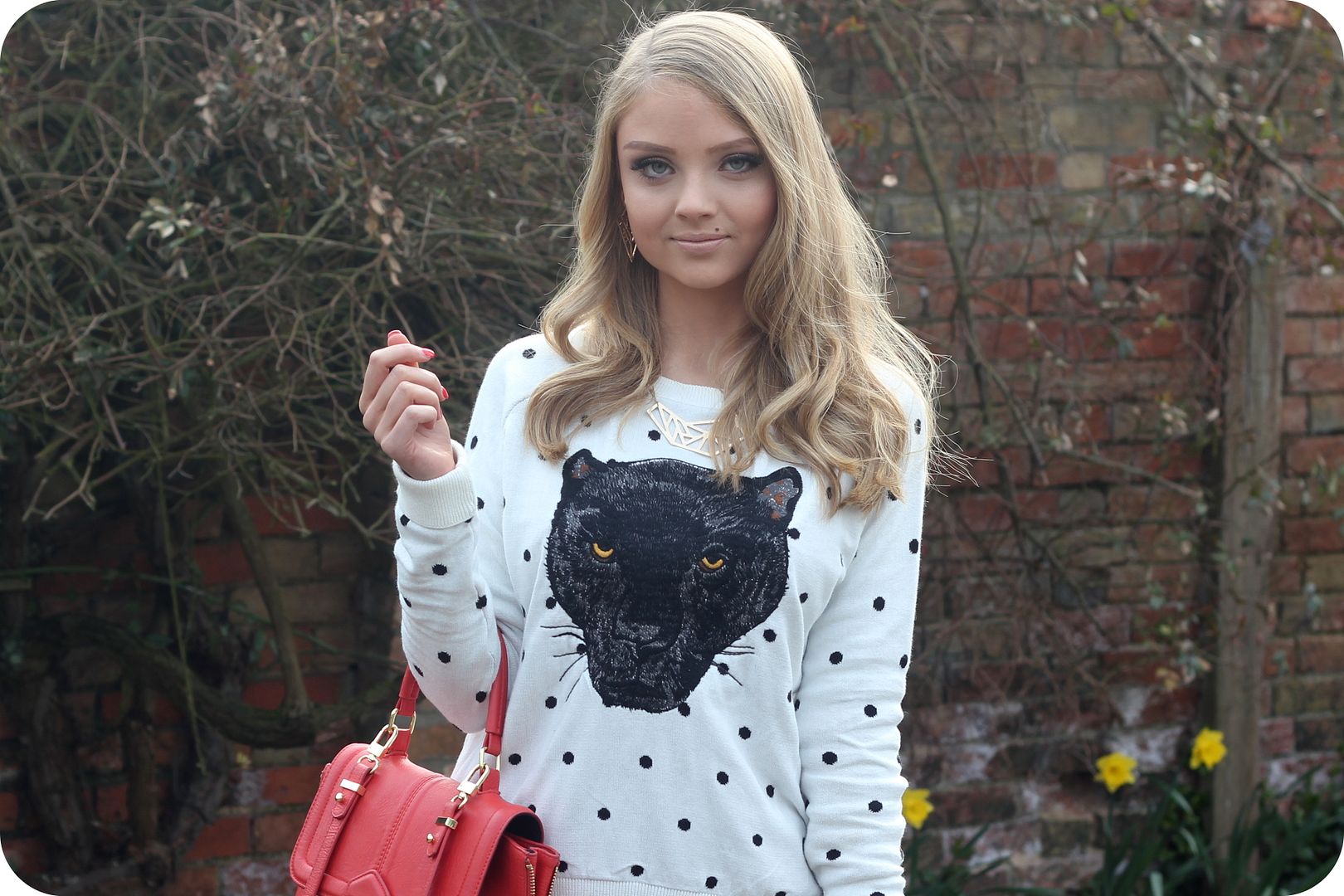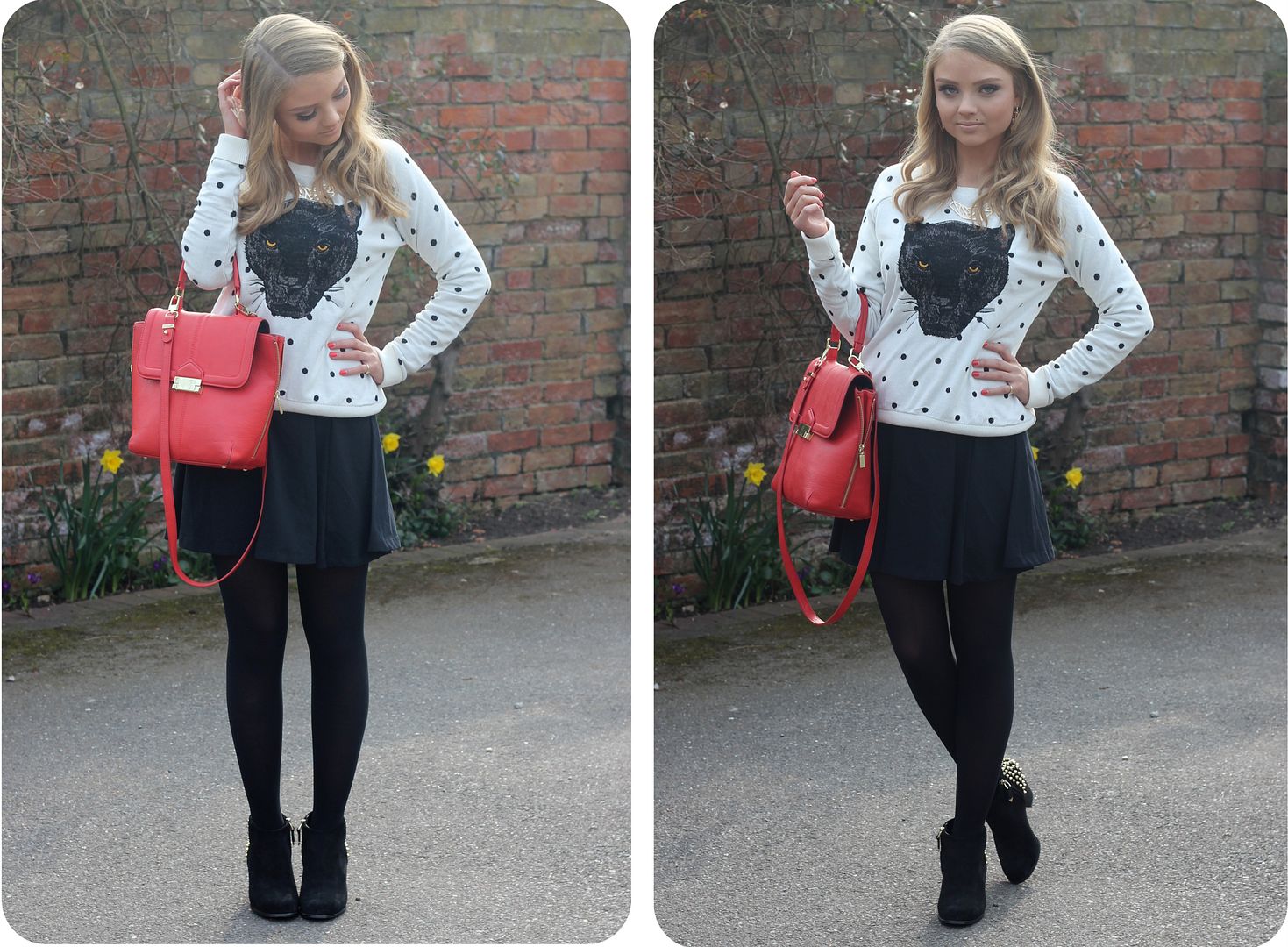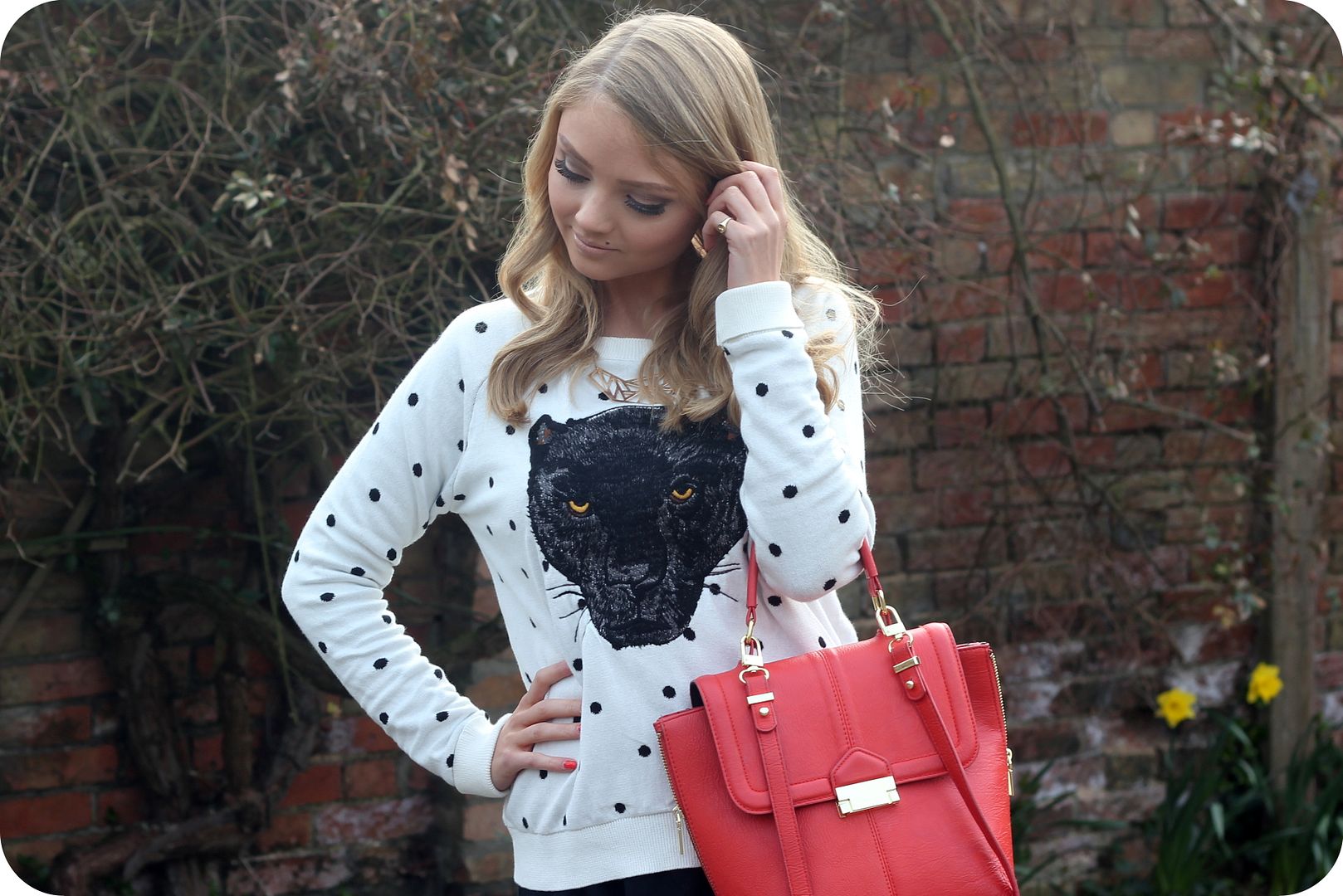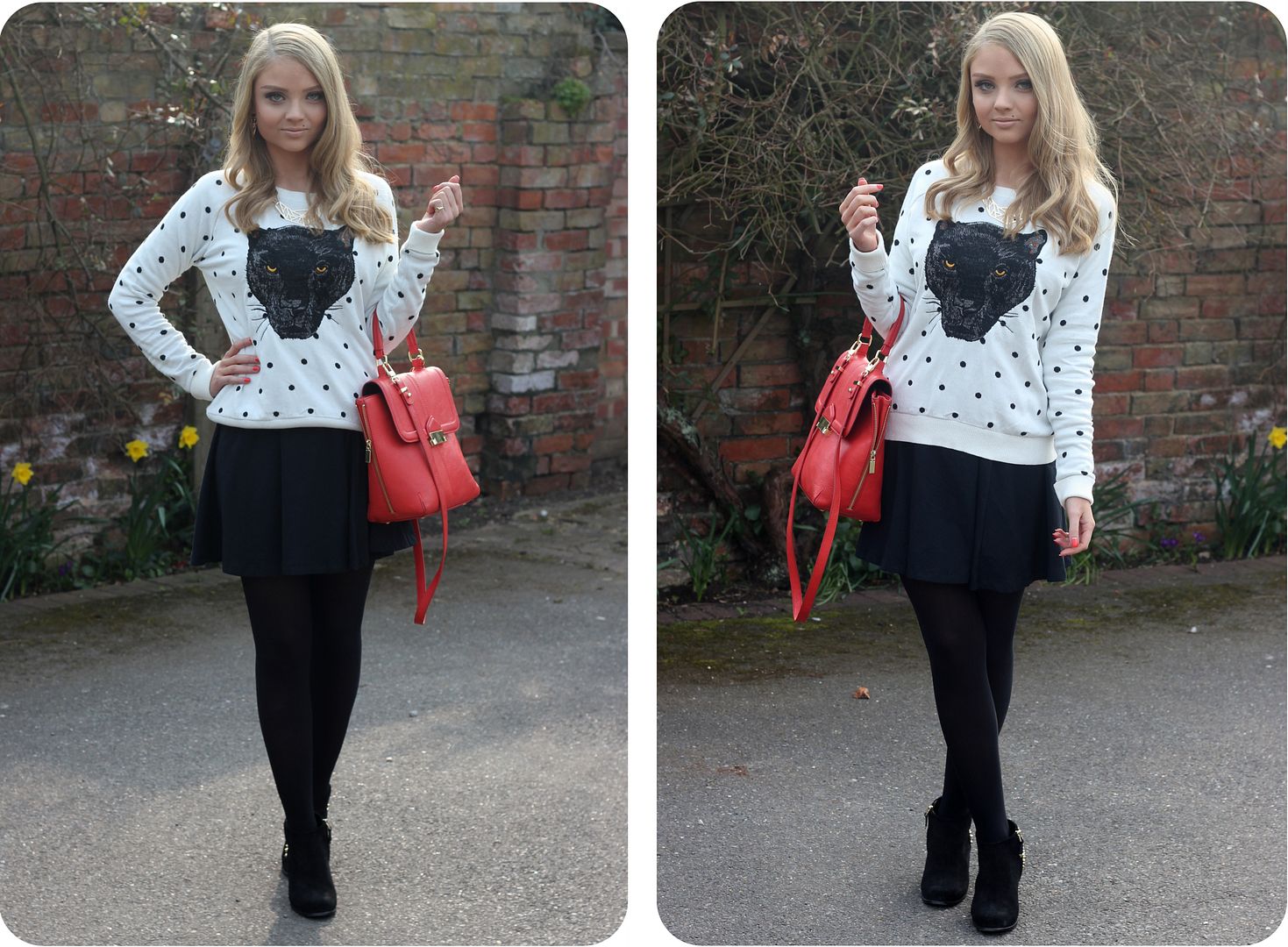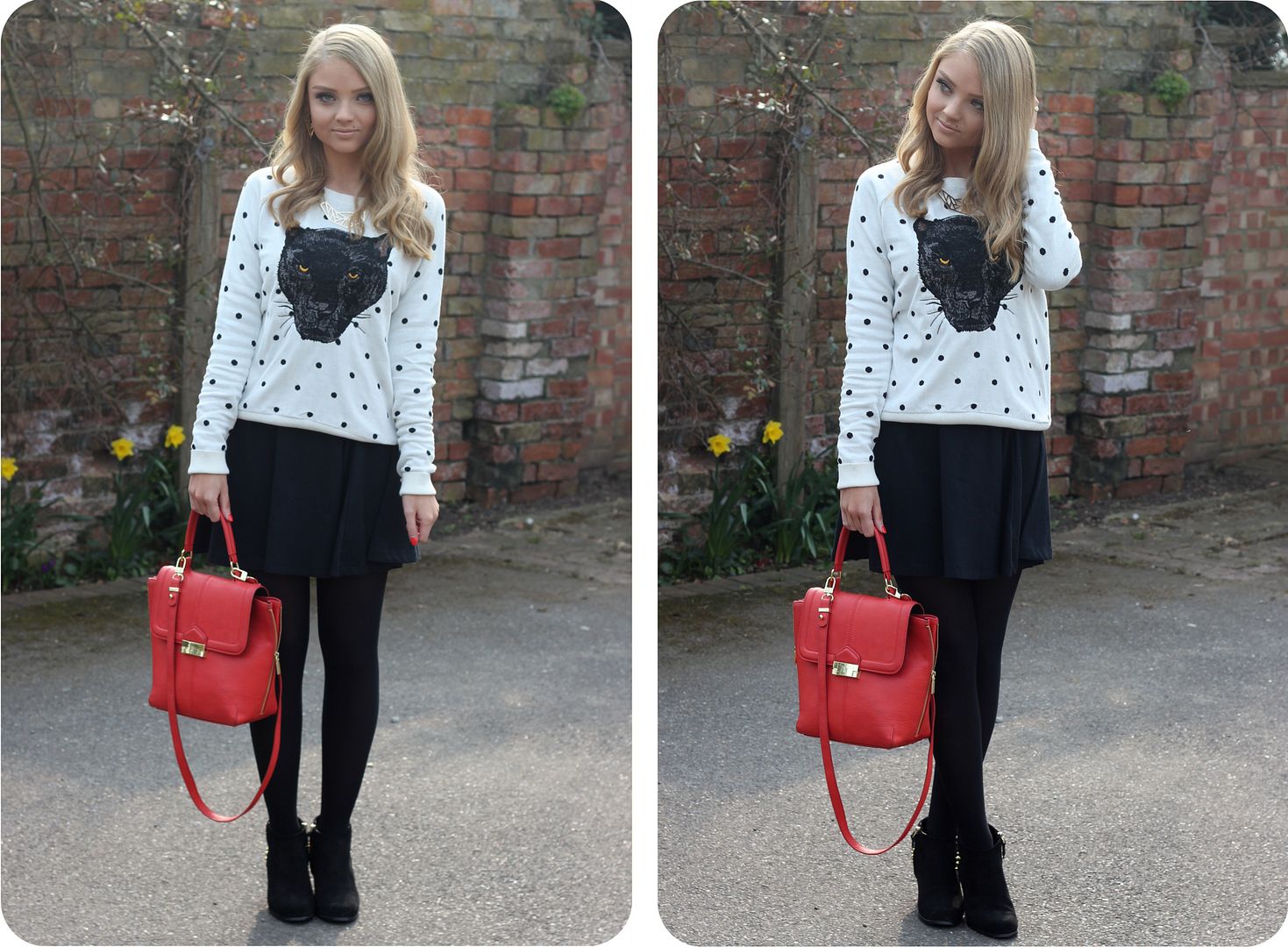 I thought this top was so cute when I saw it on the Topshop website that I just couldn't resist it! It's not something I would normally go for but I can't seem to stop buying prints and monochrome this season- as you can probably tell from my recent posts! The panther on the front is stitched not printed and the jumper is a really soft knit making it feel more luxurious. I've paired it with this simple jersey skater skirt, also from Topshop, but the top would look equally nice with black skinny jeans or riding pants. I added the orange bag for a splash of colour and (unashamedly) I have orange nails to match!
For this look I wanted a softer, more relaxed hairstyle so I hunted out my Babyliss Conical Wand from the bottom of my wardrobe! Although the curls don't last very well on me (my hair is very uncooperative!) they fall out into nice waves and I think it's a style I'm going to use on my hair more often.
This outfit is perfect for the 'in-between' season we are having at the moment. Not quite warm enough for Spring clothes but moving away from the arctic temperatures in England lately. I can't wait to wear this outfit when I return to university tomorrow!
Necklace and Earrings- Topshop
Nail Polish- Barry M Gelly Hi-Shine in 'Satsuma'