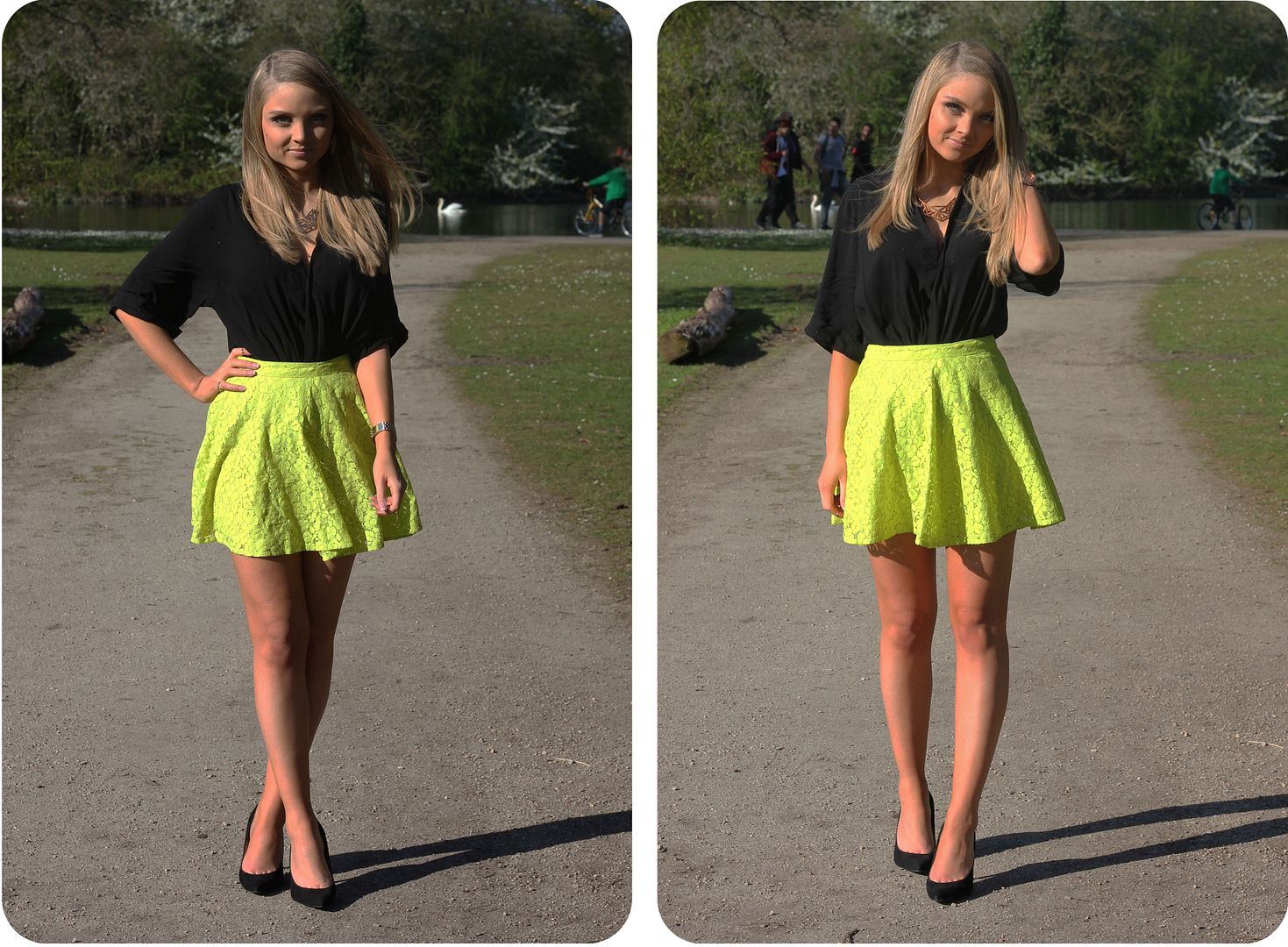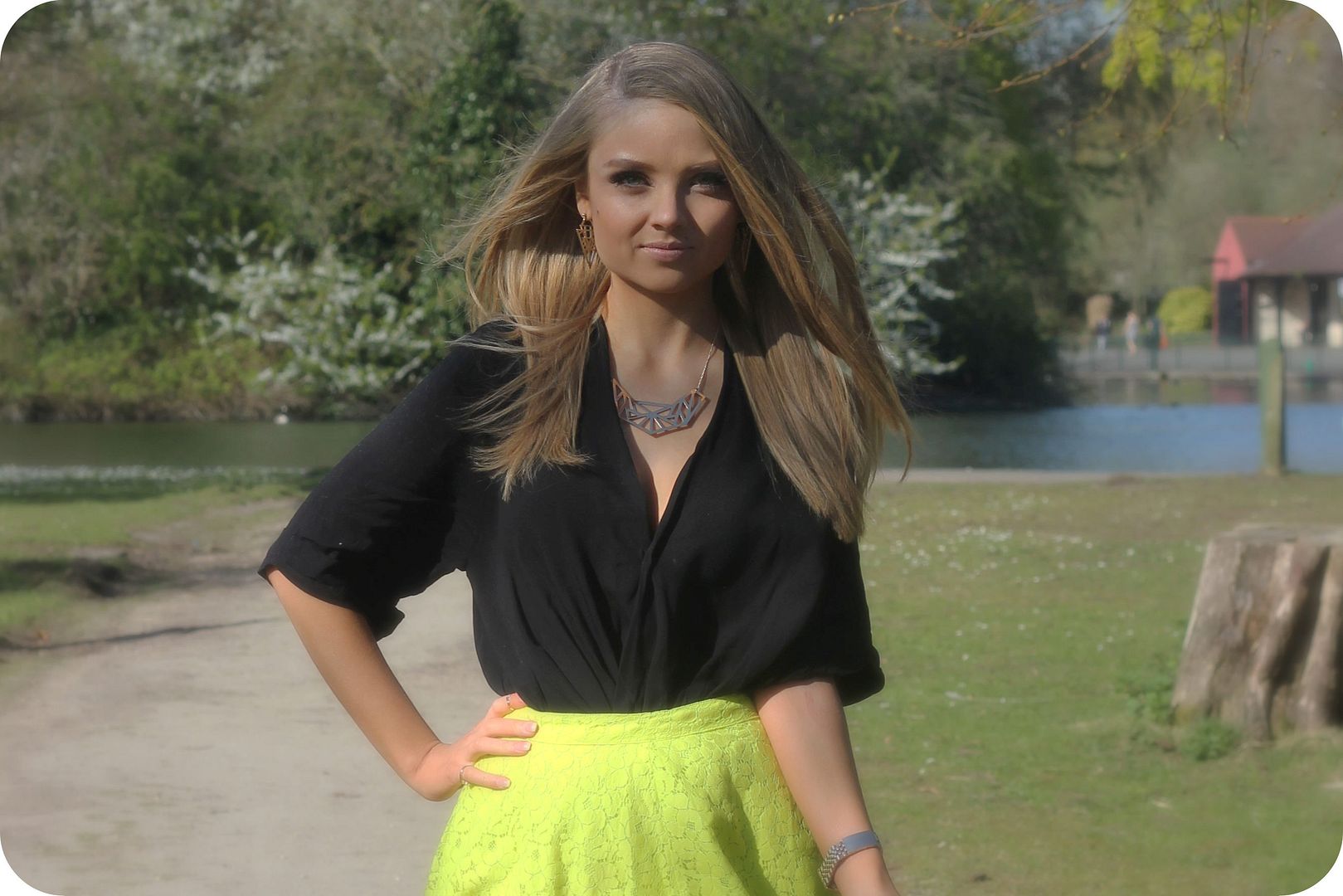 It was so sunny in Manchester a few days ago I thought I would make use of the gorgeous weather and take some outfit photos. I love to wear this neon lace skirt from Topshop when I'm out in the sun. It's so bright but fresh and spring-like at the same time, even if the bees do think you are a flower! This wrap top is also from Topshop, notice a pattern? The drape of the top looks lovely against the lace of the skirt and I think they compliment each other perfectly.
Again I've paired the outfit with my Topshop Gwenda court shoes, if you invest in one nice pair of shoes this season, it has to be these! I wanted to show you all an outfit including them when I'm wearing a skirt to show you how versitle they are. I would love a pair of these shoes in royal blue, please sort this out Topshop! If anyone knows where I can get a blue pair, please let me know! I've kept it simple with accessories today, I just love how the colour of the skirt dominates the look.
I really hope this hot, sunny weather returns to Manchester soon! I think the South has been a bit luckier with the weather than us lately!