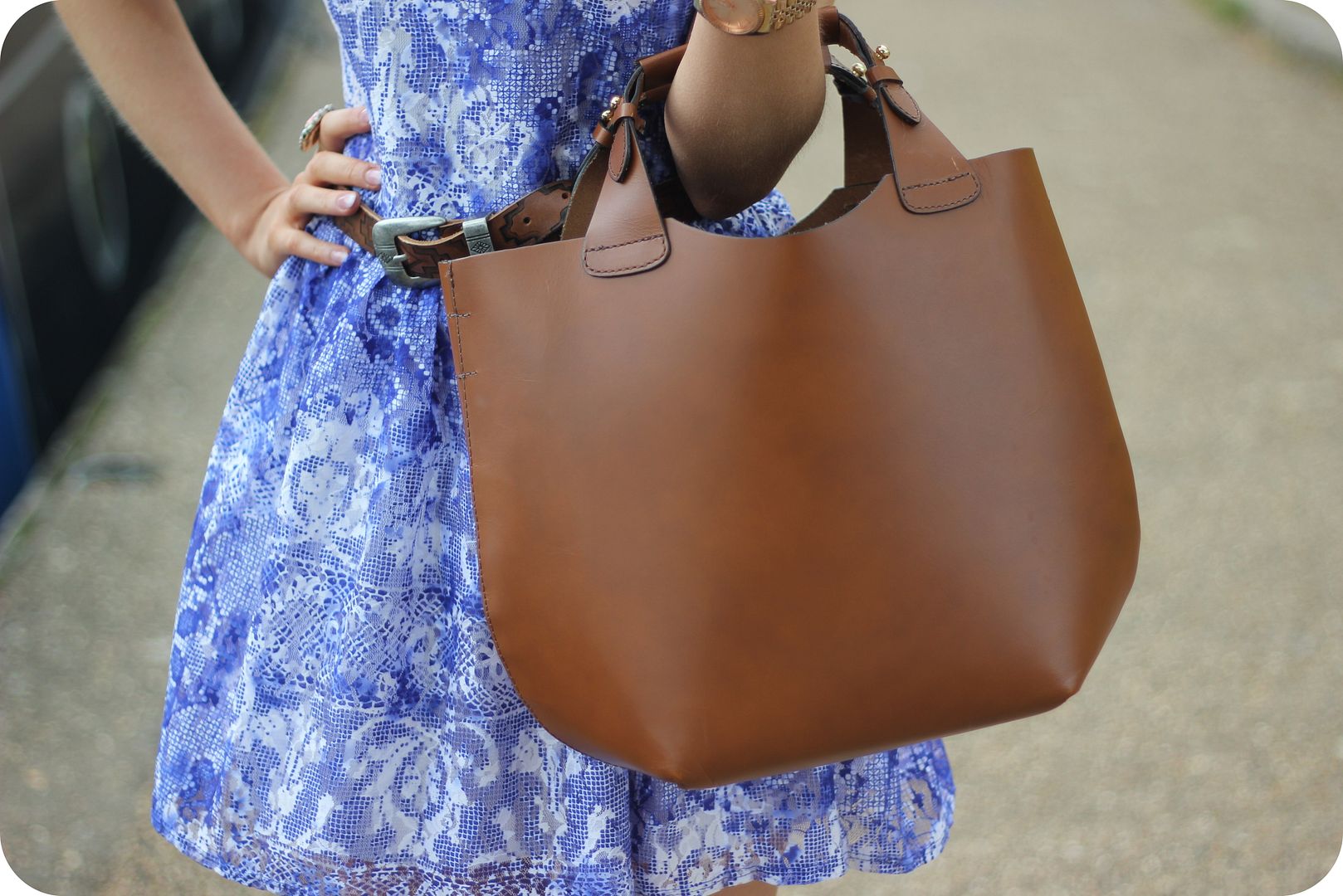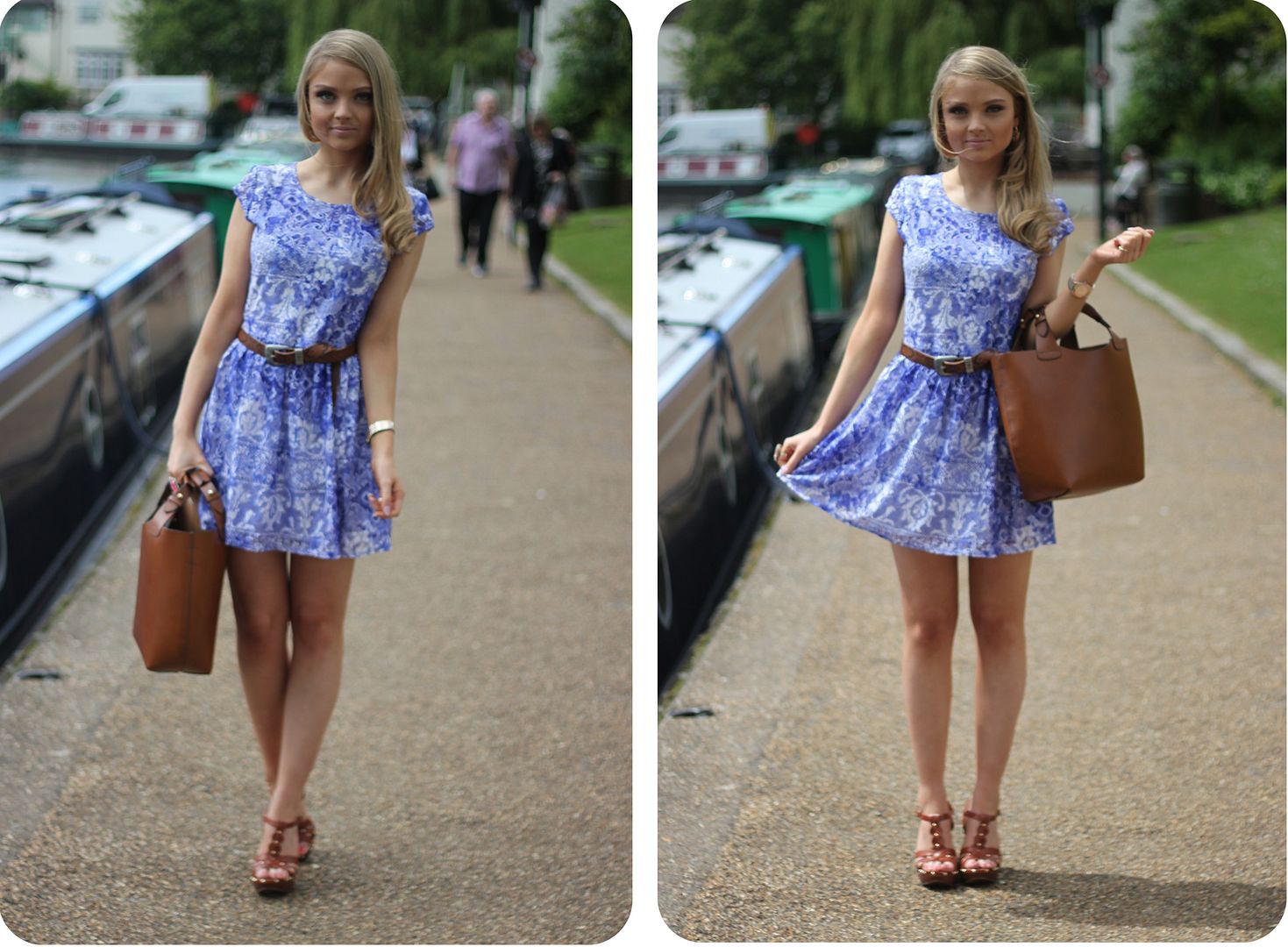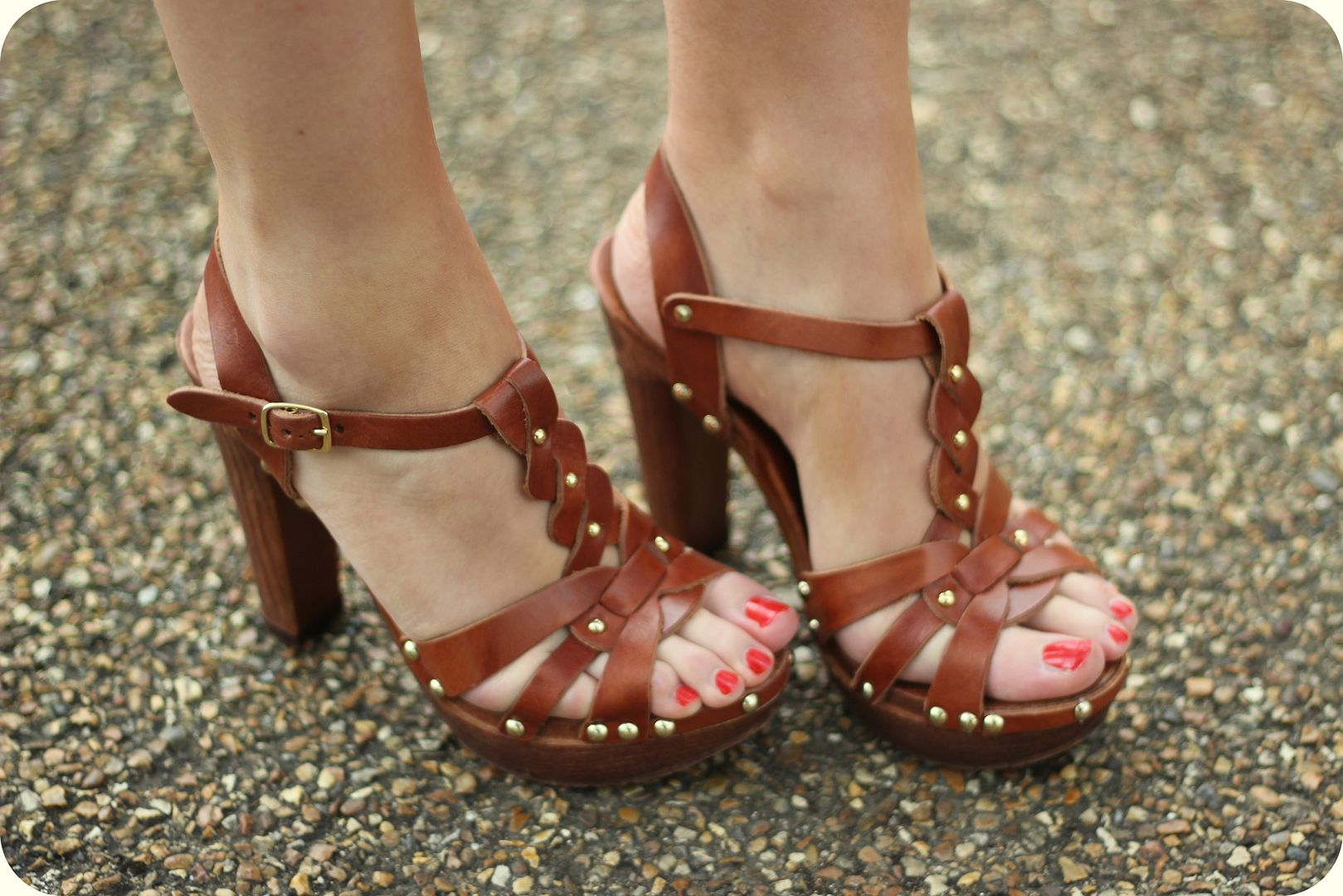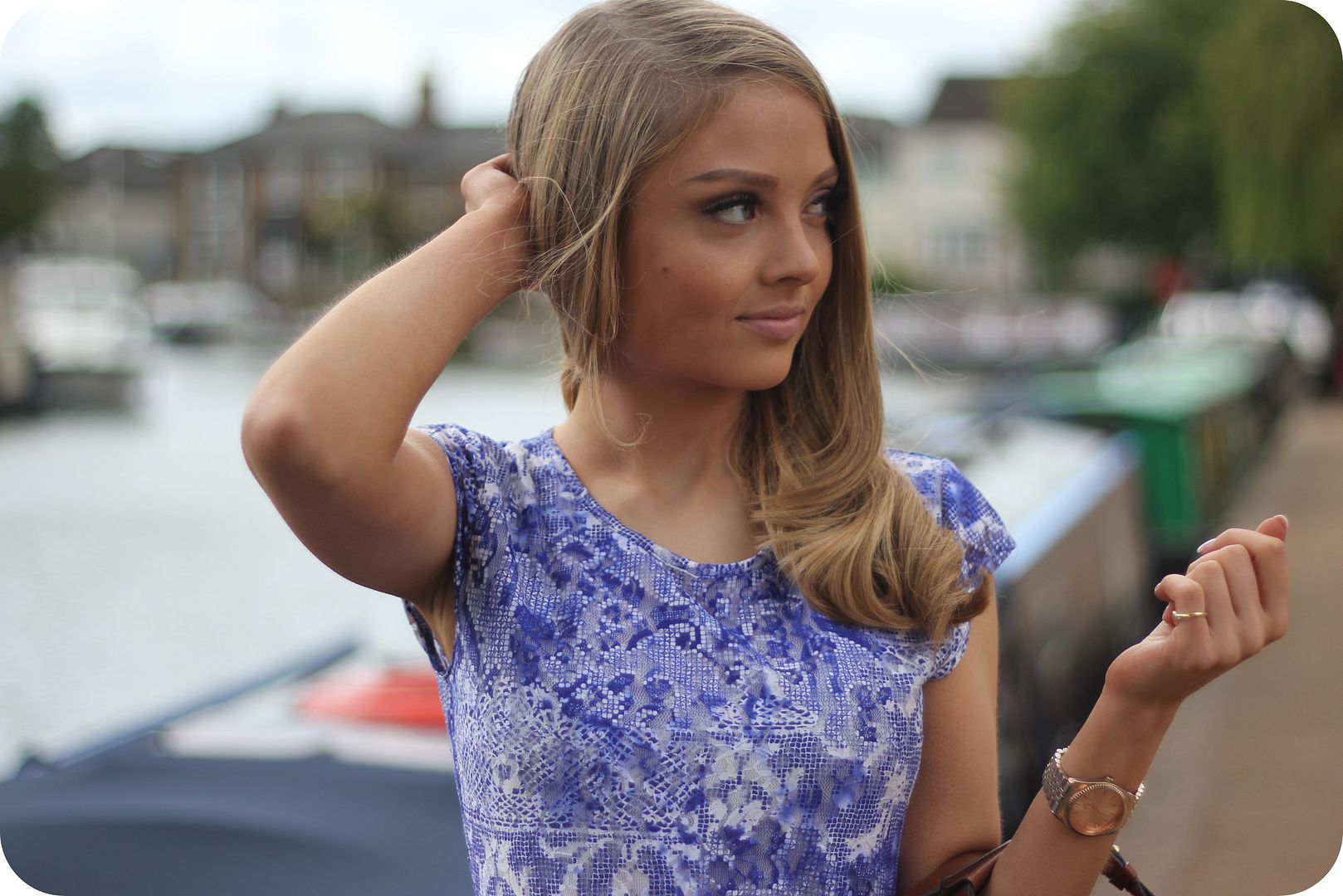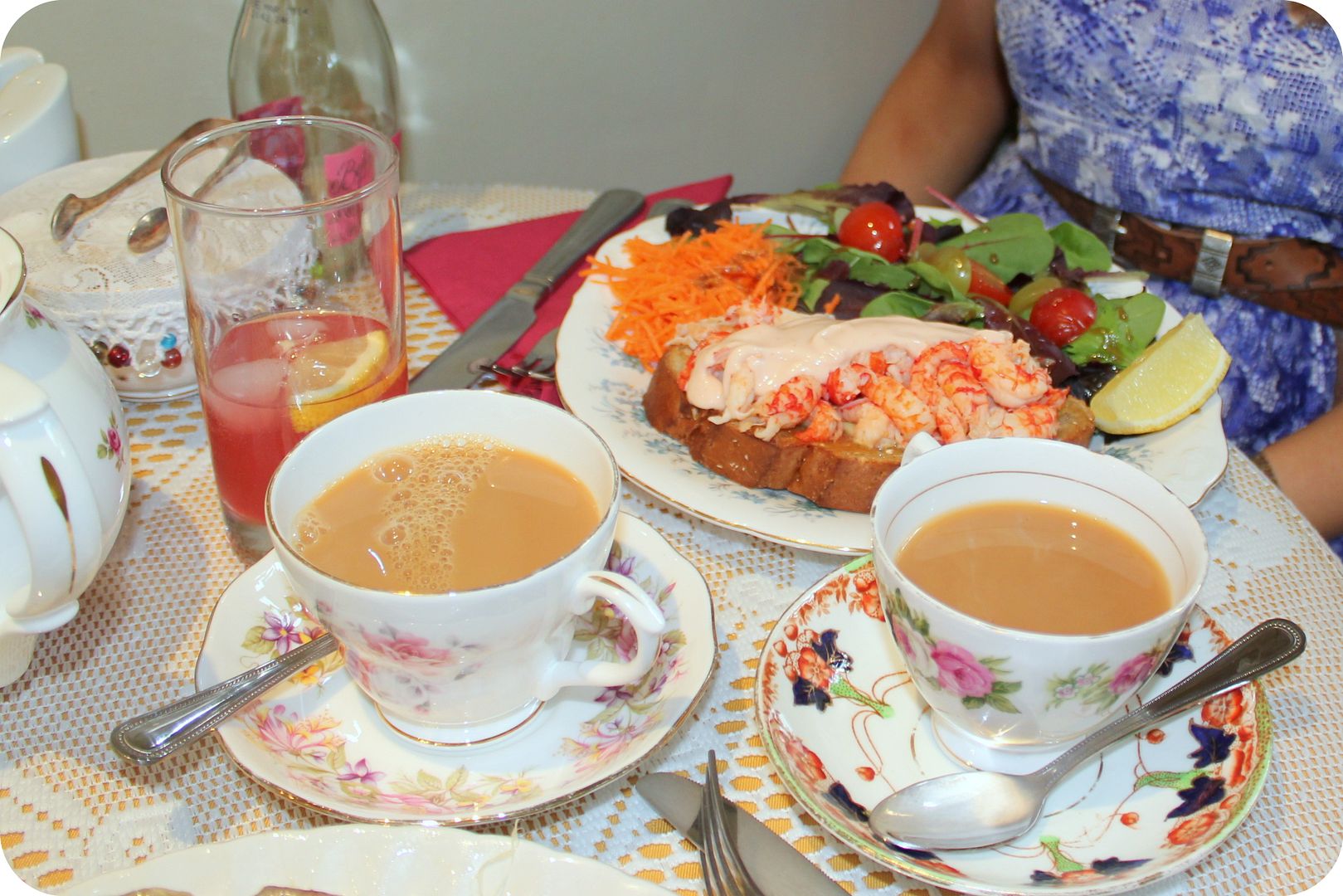 Today my mum and I went to Ely so I thought I'd take the opportunity to get some pictures of me wearing my new dress for my blog.
The weather was a bit windy but I think we got there in the end! After a morning of taking photographs I went to

Peacocks Tearoom

with my mum for lunch which was lovely! I had crayfish and Marie-Rose sauce on toasted rye bread with a pot of breakfast tea and a raspberry lemonade- delicious! It was nice to have such a relaxing day as I'm packing tomorrow and on Monday I start my month long fashion internship- I can't wait!
This dress is from Topshop and was very fitting for today because the print reminds me of china tea cups and we ended up having tea in some tea rooms! I adore the colours and lace texture of this dress, however, one point that I will mention is that the waist is very loose so it can look a little unflattering at times, and it comes up very big so go a size down if you're going to order it! I put a tan belt from Topshop around my waist to cinch the dress in a little and it compliments my shoes and bag, tying the look together.
The shoes I bought yesterday on a bit of a whim! I have been looking for some tan heels for my holiday to Spain in a months time and was planning on getting some wedges but I fell in love with these beauties from Miss Selfridge. They are actually very comfortable so I know I'll get a lot of wear out of them!
The bag is another treat to myself for finishing my first year of University last week. I've wanted a bucket bag for a while and this one is from Zara. It's real leather and absolutely beautiful. It is also very sturdy and I think it will be really useful for taking to my internship next week.
I hope you like this look and this different background. I'm constantly looking for new backgrounds to keep things interesting, so look out for some more different ones soon. I'm also thinking of venturing into the world of YouTube at some point (that is when I've learnt how to shoot and edit videos!) but hopefully that will be soon as I have a little fashion haul I would like to film for you all.
Lastly, I've said this before, but we all know that GFC is probably going in the next couple of weeks so please, please, please follow me on Bloglovin' so you don't miss out on my posts! There is a useful link on the Bloglovin' homepage that can automatically follow everyone from your GFC so I suggest you all make an account if you don't have one and do this. You can follow me on BlogLovin'

here!