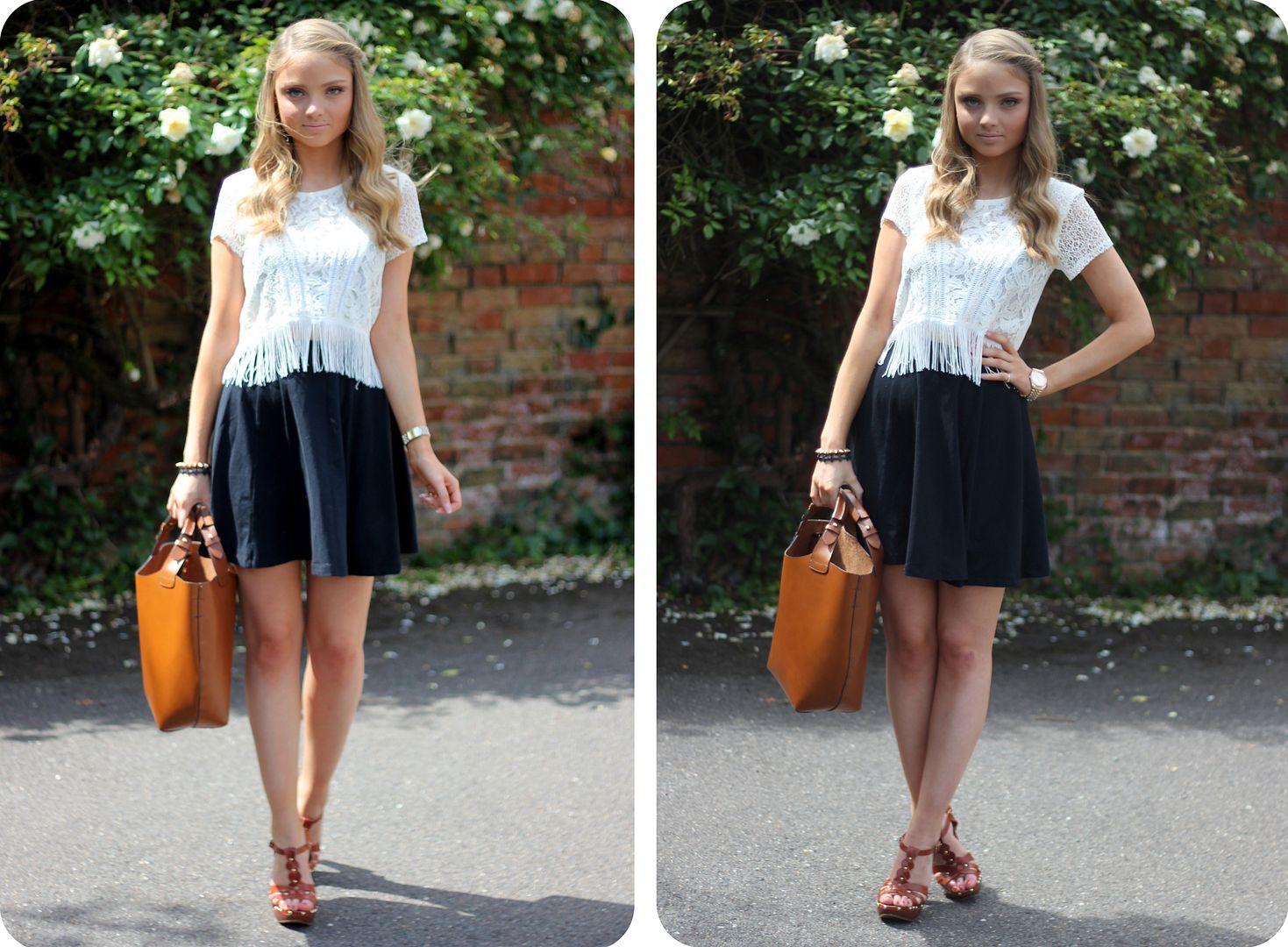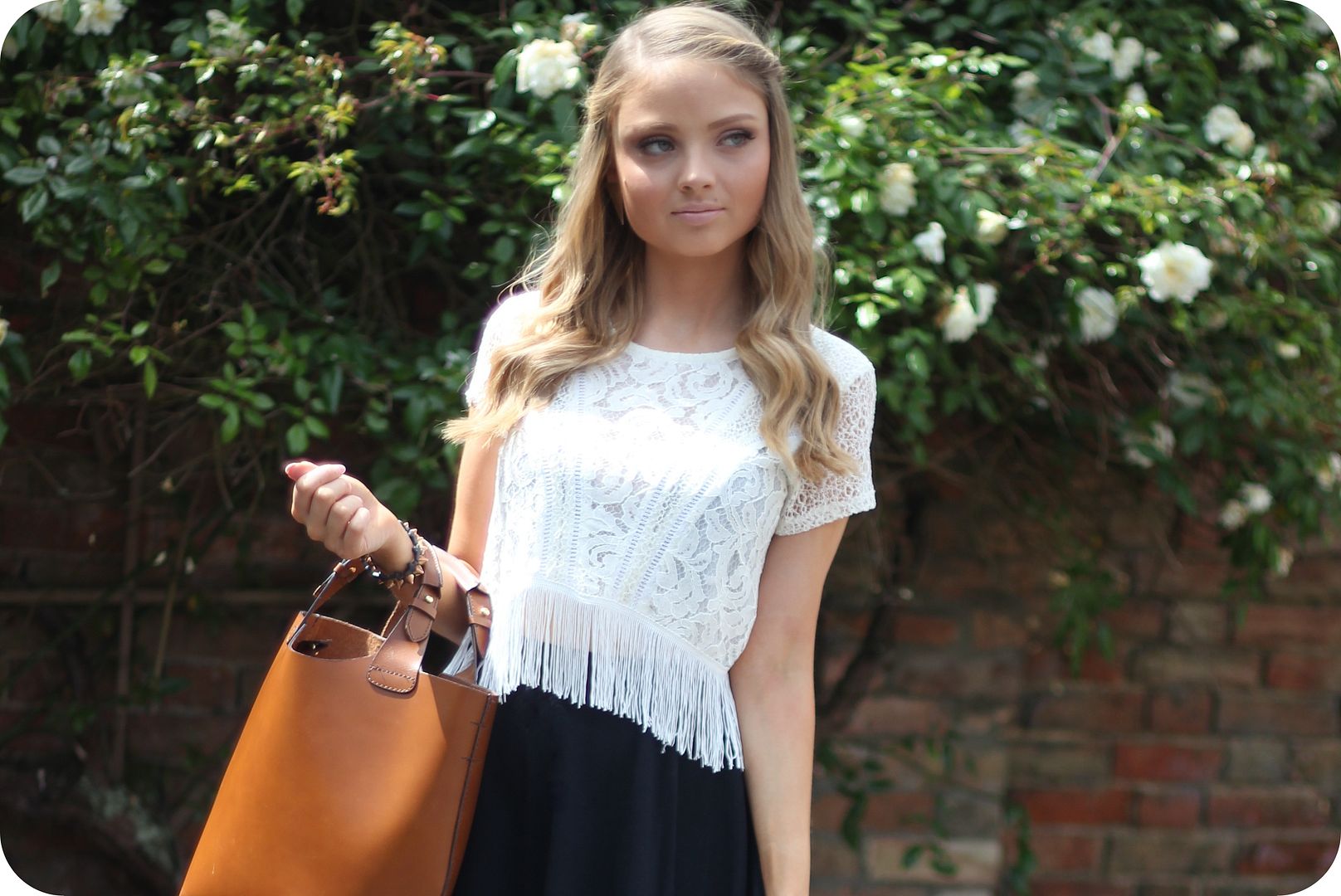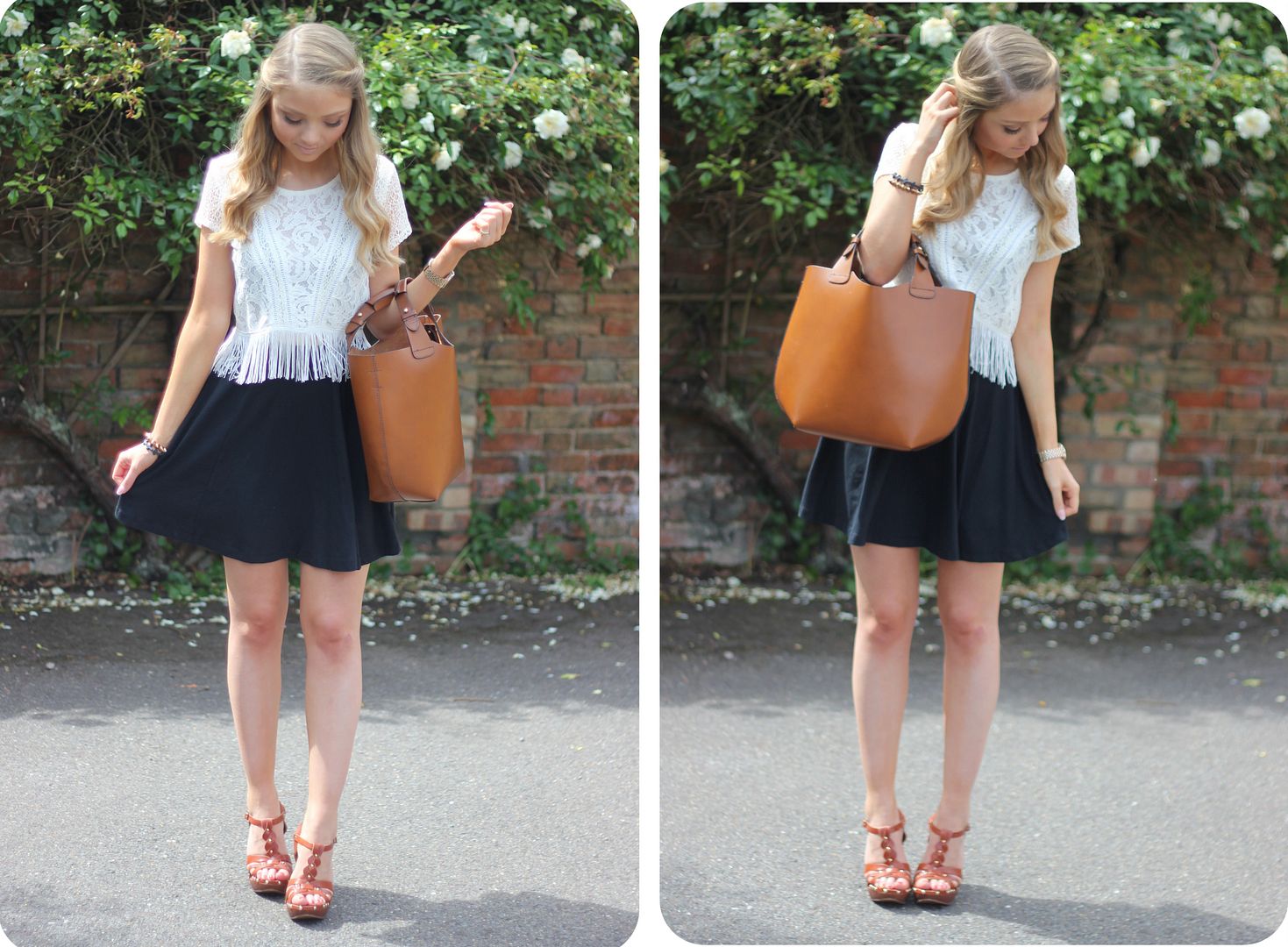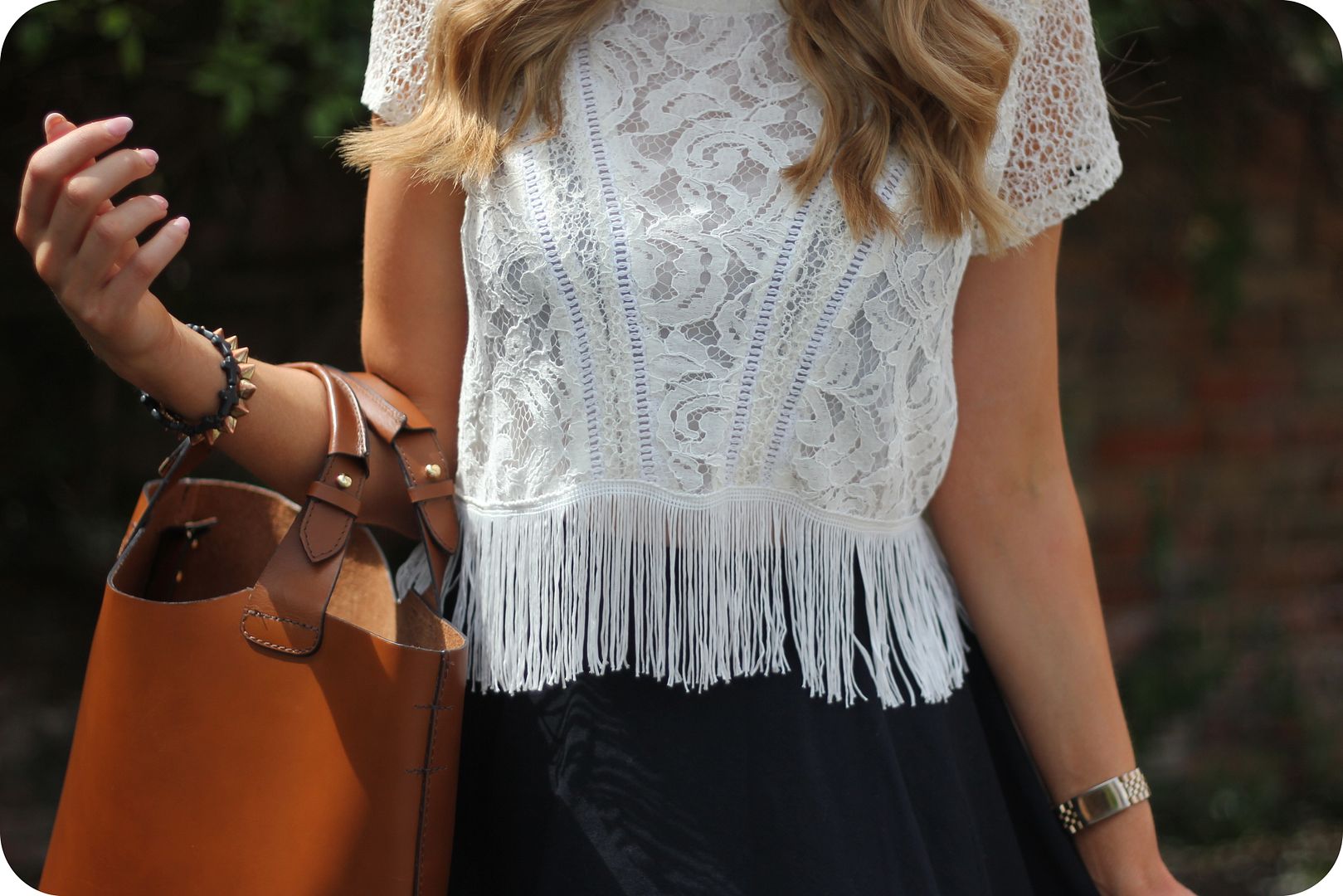 I bought this top a few weeks ago in Topshop after falling in love with it's fringed, festival vibe; for a while though, I was unsure of what to pair it with for an Outfit of the Day. I know it will be so useful on holiday to throw on with a pair of high-waisted denim shorts but I just don't have THE pair at the moment! I'm thinking of getting some Vintage Levis but that's the sort of thing you really need to try on so I'll have to wait until I go shopping unfortunately!
I did, however, stumble across this combination in my wardrobe and I'm pleased to say I think it works! The black skater skirt give the outfit an almost western feel which is really on trend at the moment and I love how the tan sandals and bag compliment each other and add interest to the look. If you're not really a shorts person, I this look would be great for a festival, I only wish I was going to one this year! I'm looking forward to the weather picking up so I can actually wear this look out and about.
In case you are wondering, my hair is styled with the Babylsiss Waving Wand. The barrel is an oval rather than the conical shape of most wands so it gives you more of a 'just-plaited-my-hair-and-left-it look' instead! I'm in two minds about if I would recommend this tool; on one hand it gives a super cute summer look to your hair, but on me especially, it just doesn't hold the style. This problem could be due to my poker straight hair though, so don't let that completely put you off!
Sorry I've not posted my internship diary yet, it's coming along, I want it to be interesting and useful to you all though so I'm going to work on it a little longer- don't worry, I'll post it soon!