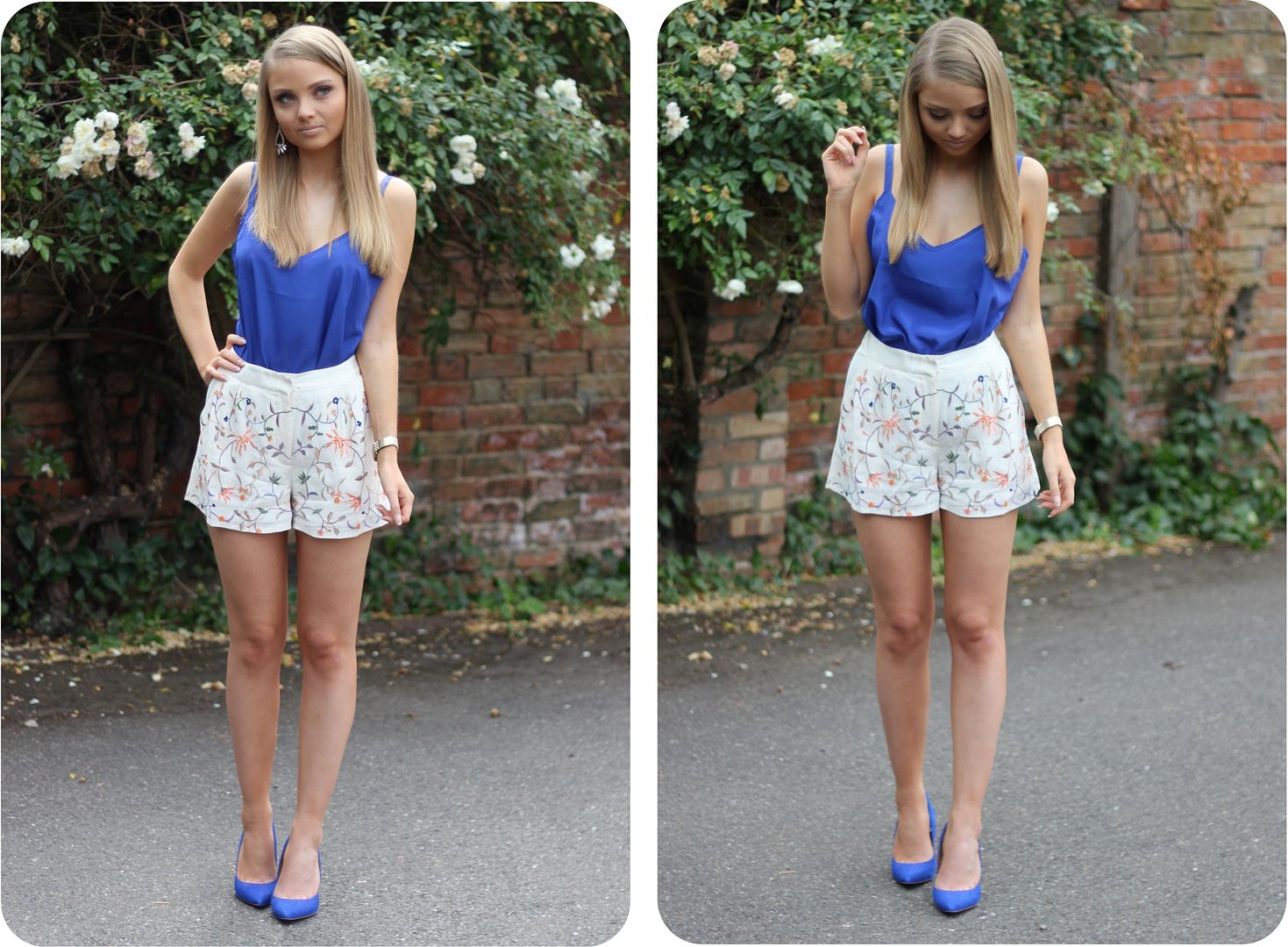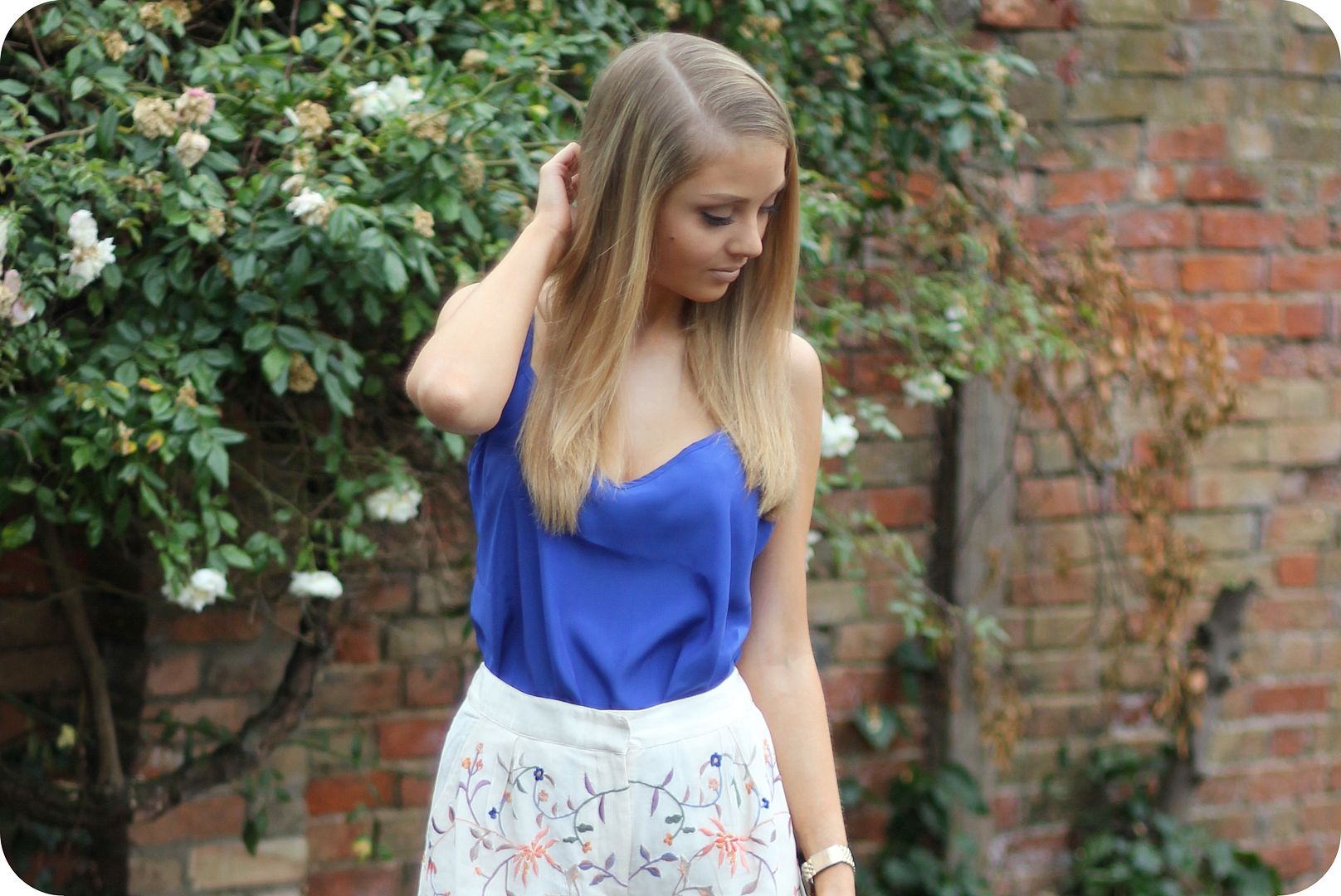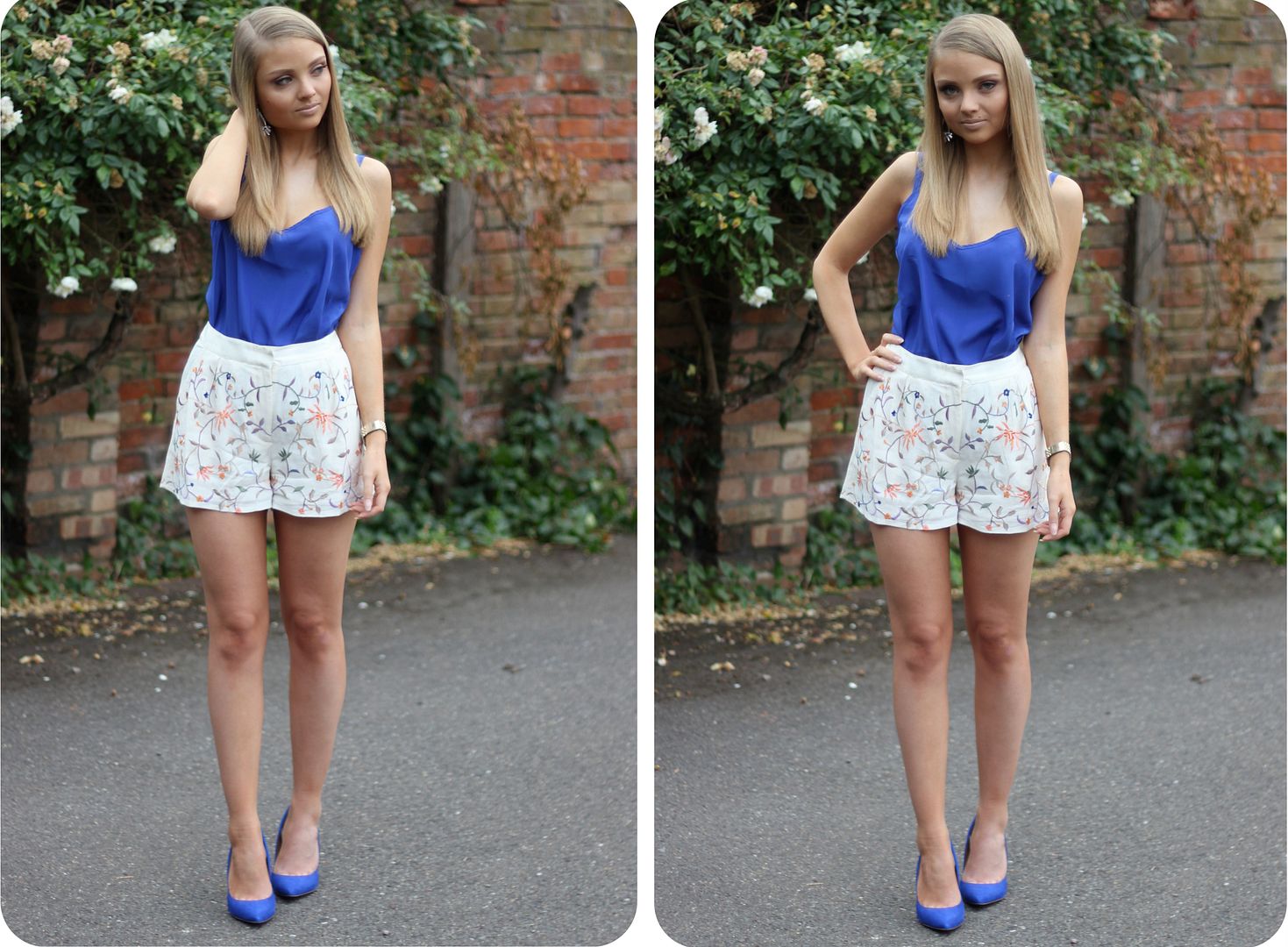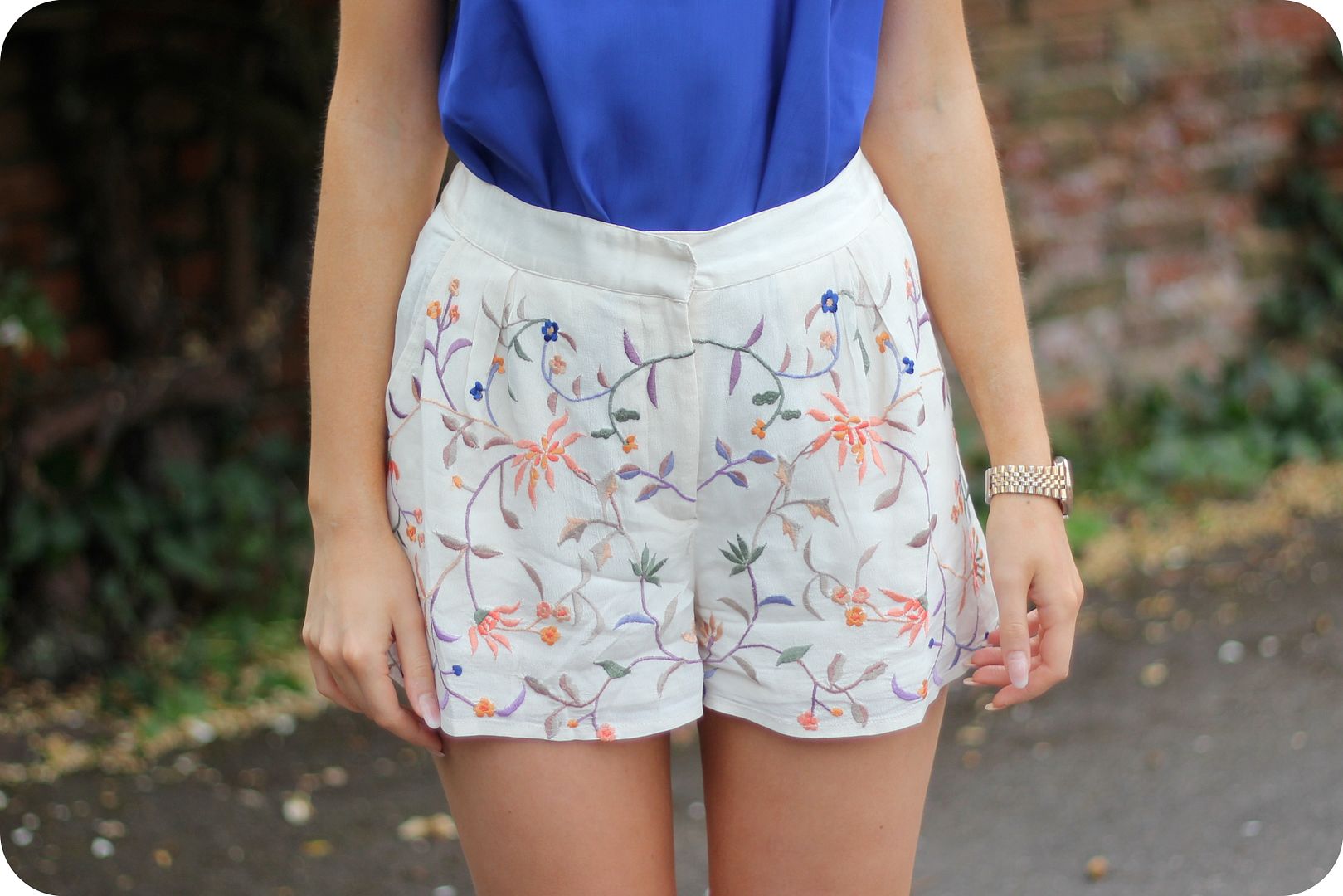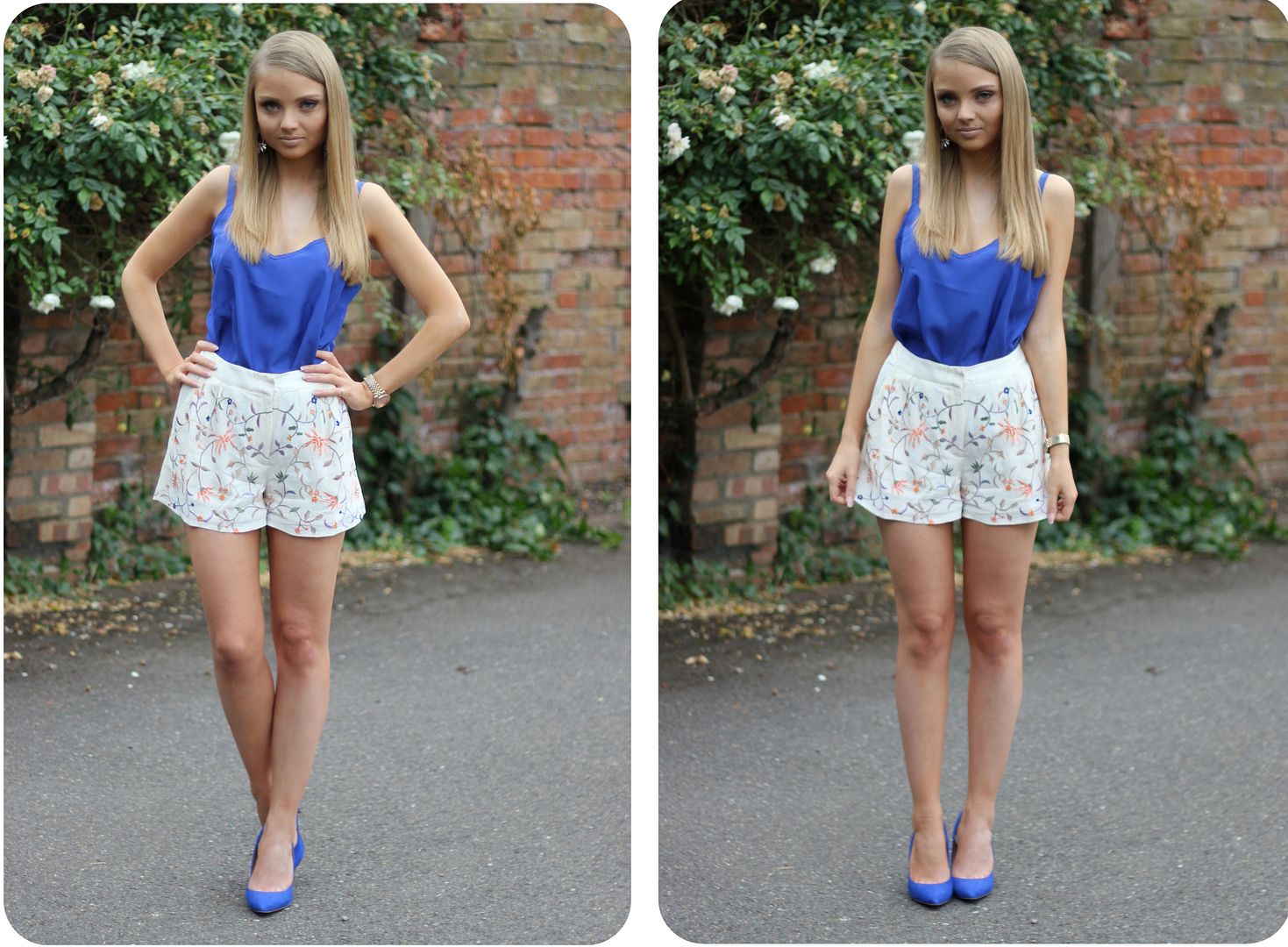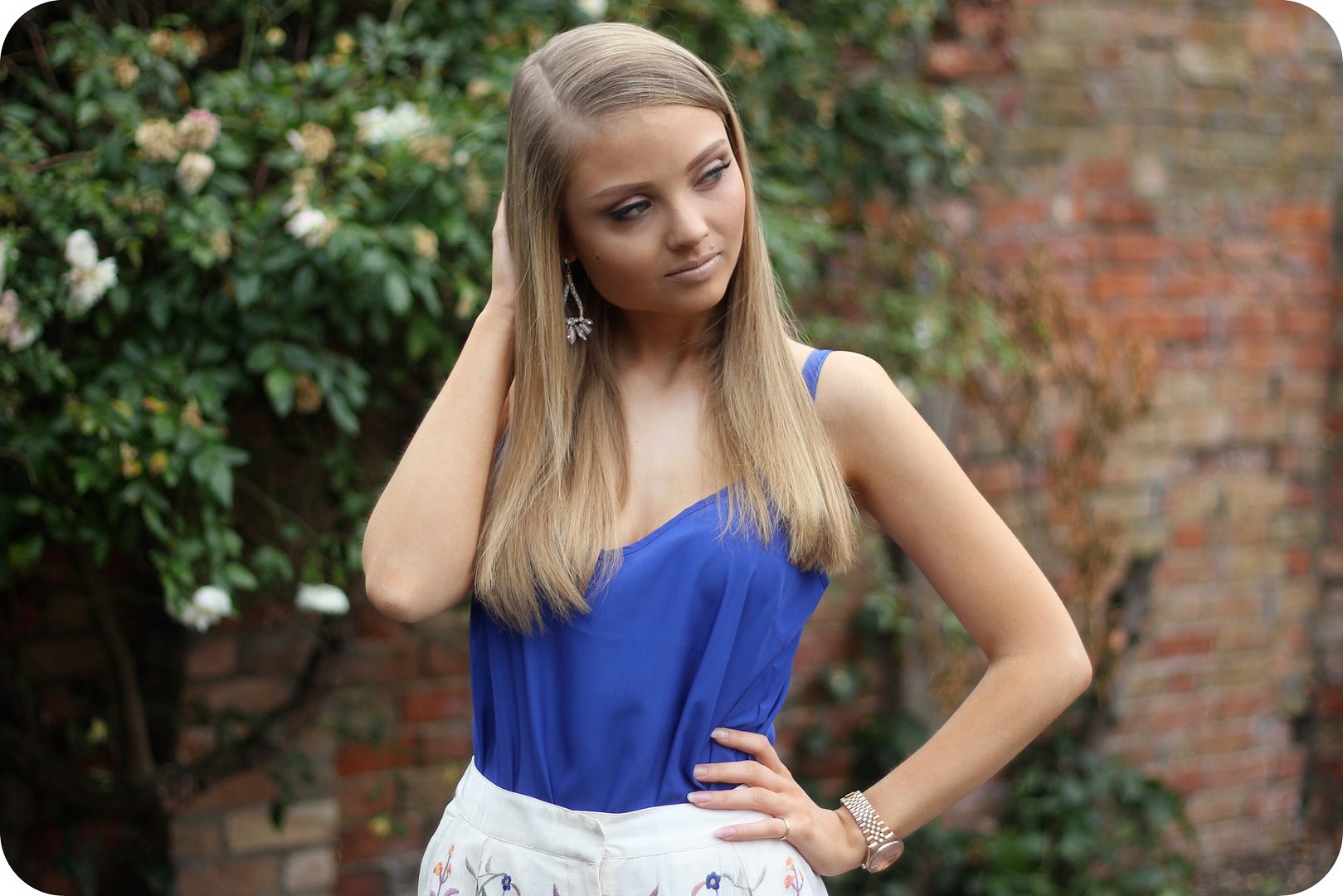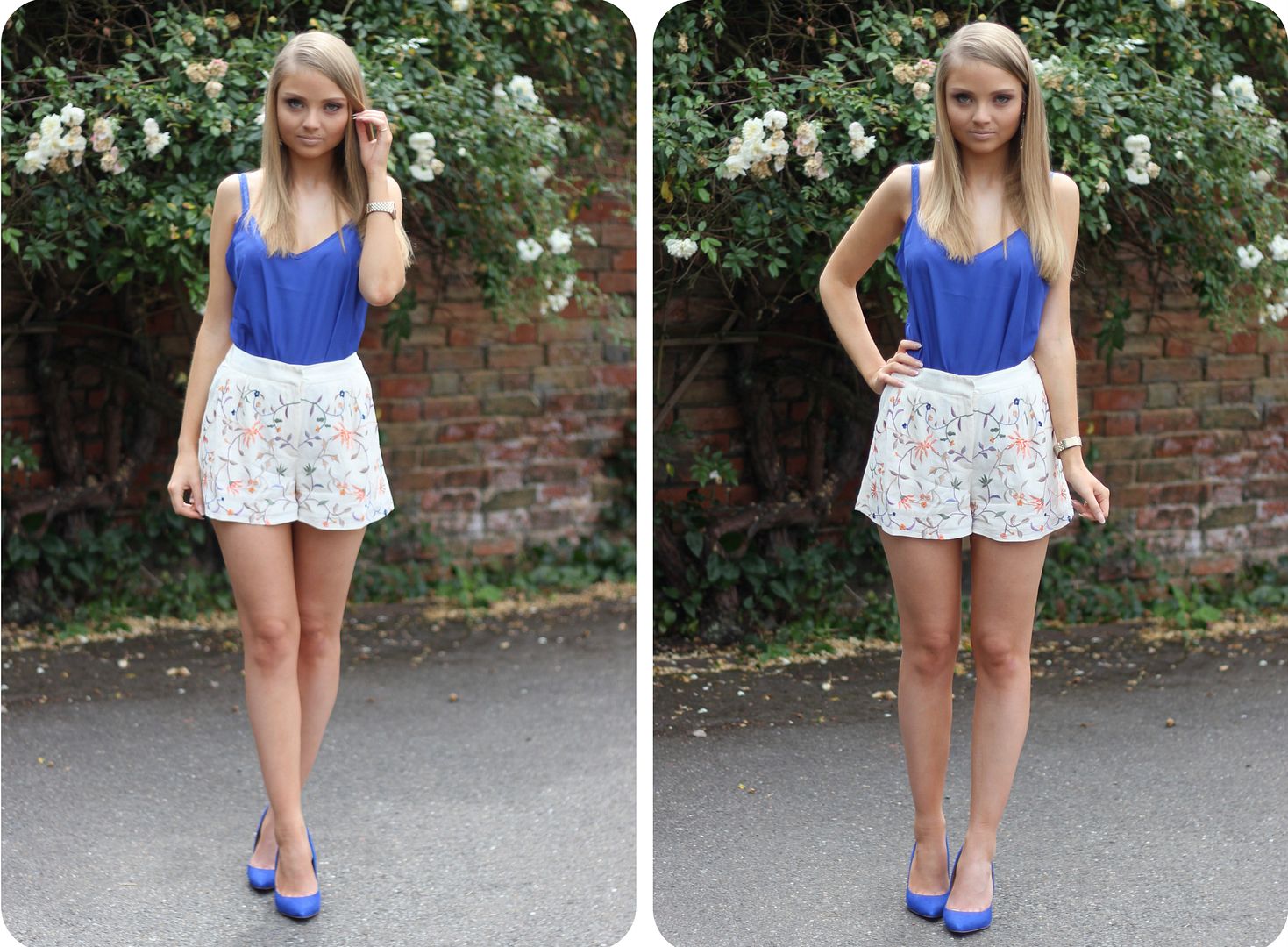 As you might remember from my last post, I'm loving smarter shorts at the moment. They make a perfect change from skirts and I just can't get enough of them! I bought these shorts not too long ago from Topshop after eyeing them up on the site. They were slightly on the pricey side at £40 but I'm in love with them. The shorts are a cream chiffon material over a more opaque short underneath. The embroidery is so pretty and the colours are modern and refreshing; I was so excited when I saw the hint of electric blue with them as I knew they would look amazing with my River Island blue court shoes! I bought this top from ASOS as I haven't been able to find a bright blue cami anywhere else and it's the perfect colour. It's a beautiful cami in a woven, almost silky looking fabric and hangs beautifully.
This is one of my all time favourite outfits. I've definitely been embracing more colour recently and I adore this deep electric blue shade. I'm going to take this outfit to Marbella as I can't wait to wear it on a night out, although, it would look equally lovely with a pair of flat sandals for during the day.
I can't recommend these shorts enough- you need them in your life! If you want them to fit highwaisted, order a size down; however I decided to get my actual size in these as I wanted them a little longer.
I hope you like this look as much as I do! I've been doing a fair bit of shopping lately so I've got lots more outfits in the pipeline to be photographed soon- so keep an eye out for them. Use the links below to follow me on Twitter, Bloglovin', Instagram and Pinterest or follow me on GFC in the sidebar so you don't miss out.
Shoes- River Island (

link

)