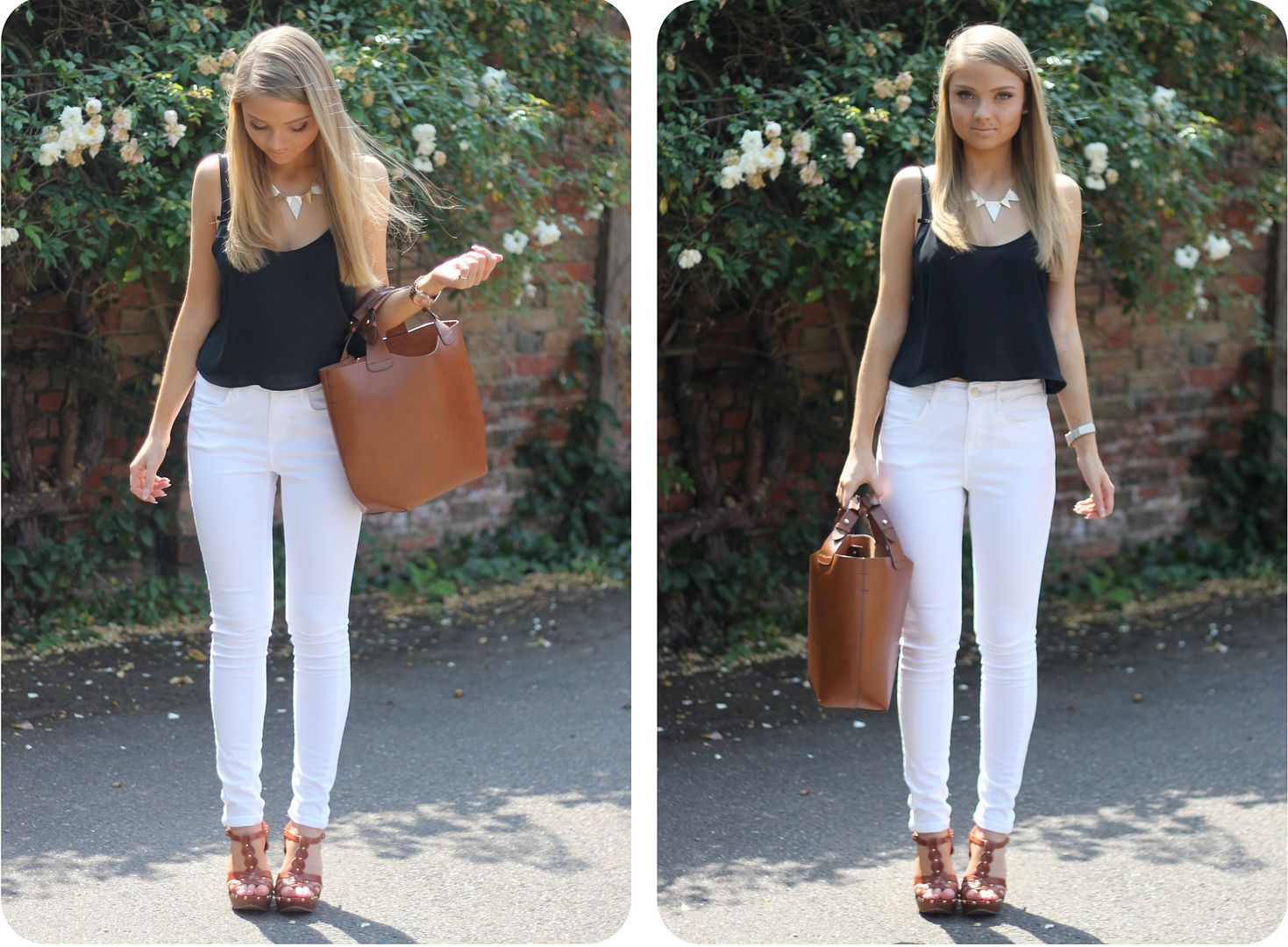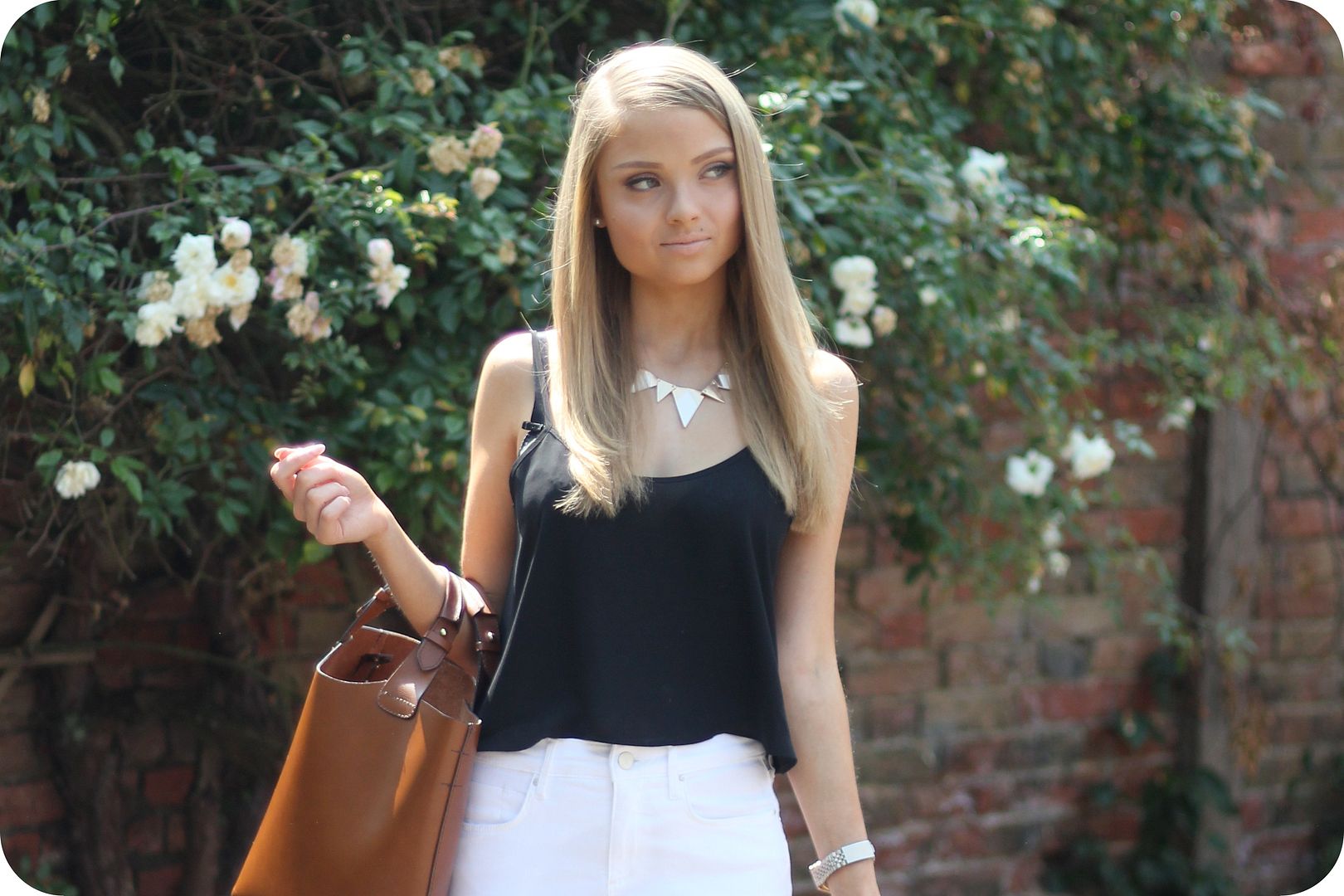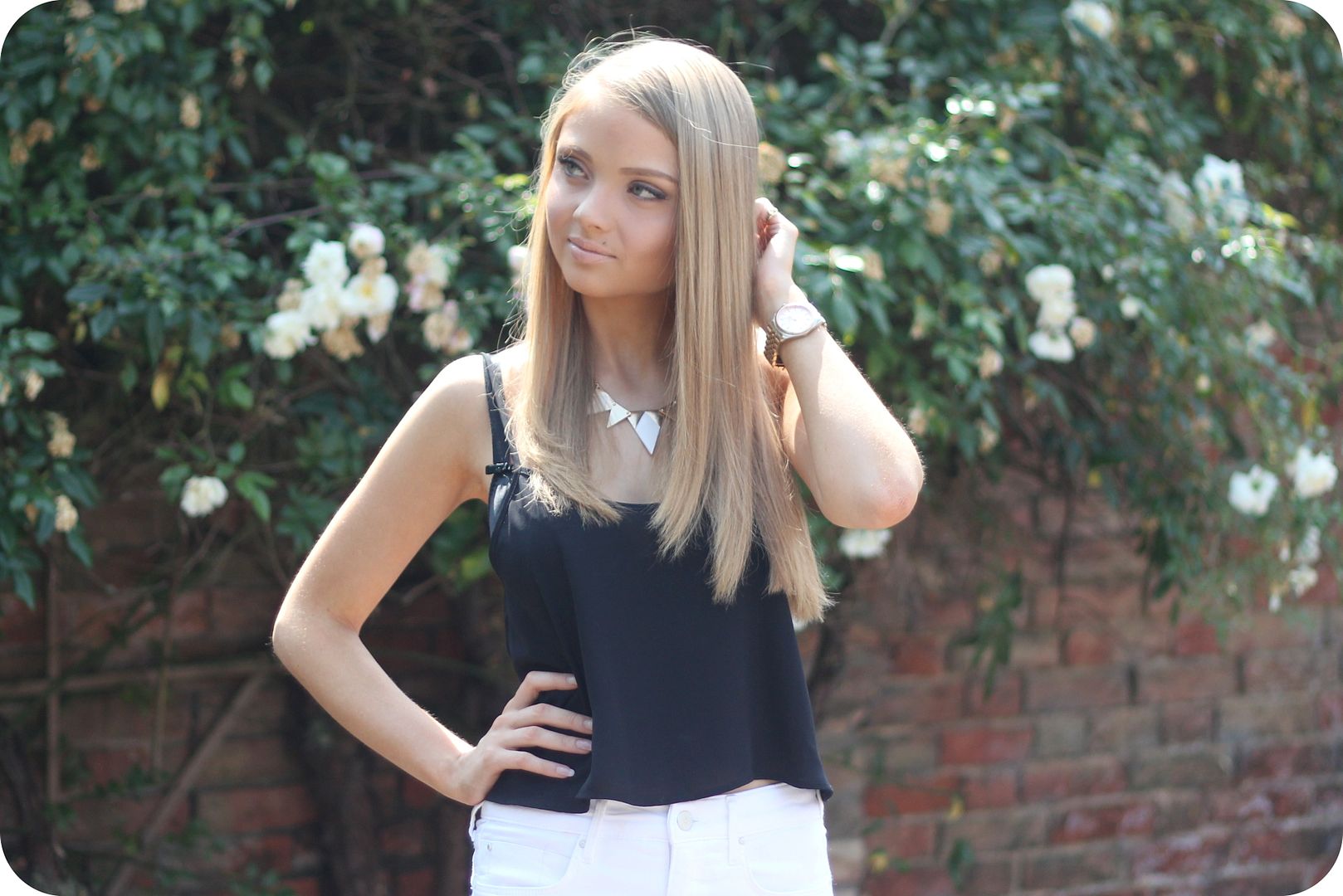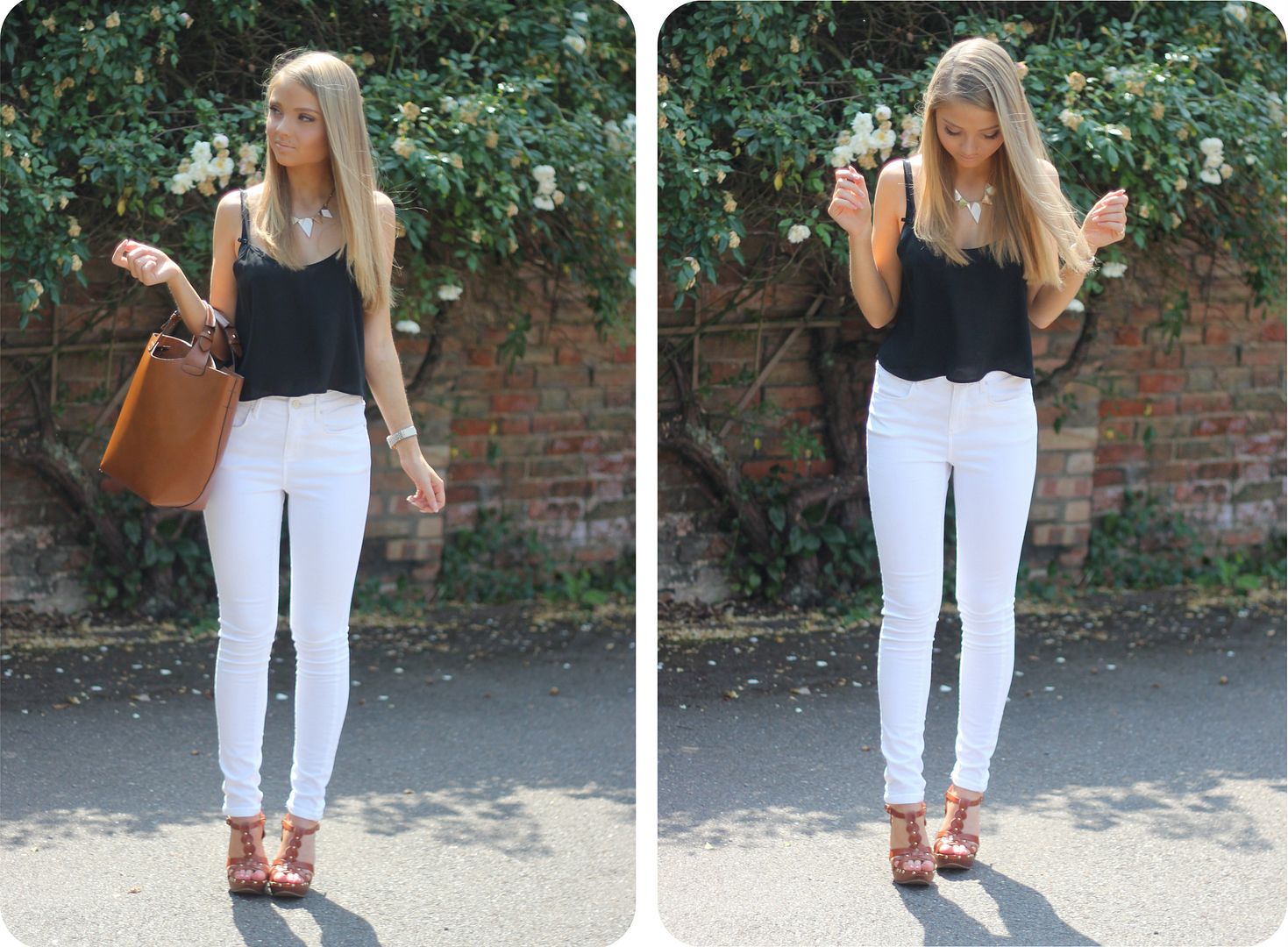 I've wanted a pair of white jeans for a while but I was never brave enough to get some until recently! I think I had some scary vison in my head of them being hugely unflattering and completely see-through but these Topshop beauties are the complete opposite. I settled for my old-favourite, the Leigh Jeans and yet again they've lived up to their hype- I must own about 6 pairs of these jeans now. They are stretchy and flattering and no, you can't see your underwear through them so that's a plus!
I opted for simplicity in this outfit as I have been doing for most of summer. I chose to wear this simple cropped cami from Topshop with the jeans- I love how the Leighs are slightly highwaisted so you can wear them with crop tops and still retain your modesty! I also added a necklace I got from the Miss Selfridge sale recently so you might be able to still get hold of it. It's a pretty combination of gold and white triangles and I felt it fitted in with the look.
I once again decided to wear my wooden Miss Selfridge heels because I just love them. Tan and white goes as beautifully as black and white in my opinion and this look encompasses all three! The bag is my trusty bucket bag from Zara- they usually bring versions of these out every year so keep your eyes open for them as they go with so many things. I'm going to use mine as my flight handbag this year when I go to Marbella because I know everything I need will fit in it.
I hope you like this look. I'm off to Spain in a week so I'm hoping to get a few outfit posts there to upload for you all when I get back. Hope you are all having a lovely relaxing summer, I know I am!
Shoes- Miss Selfridge (link)