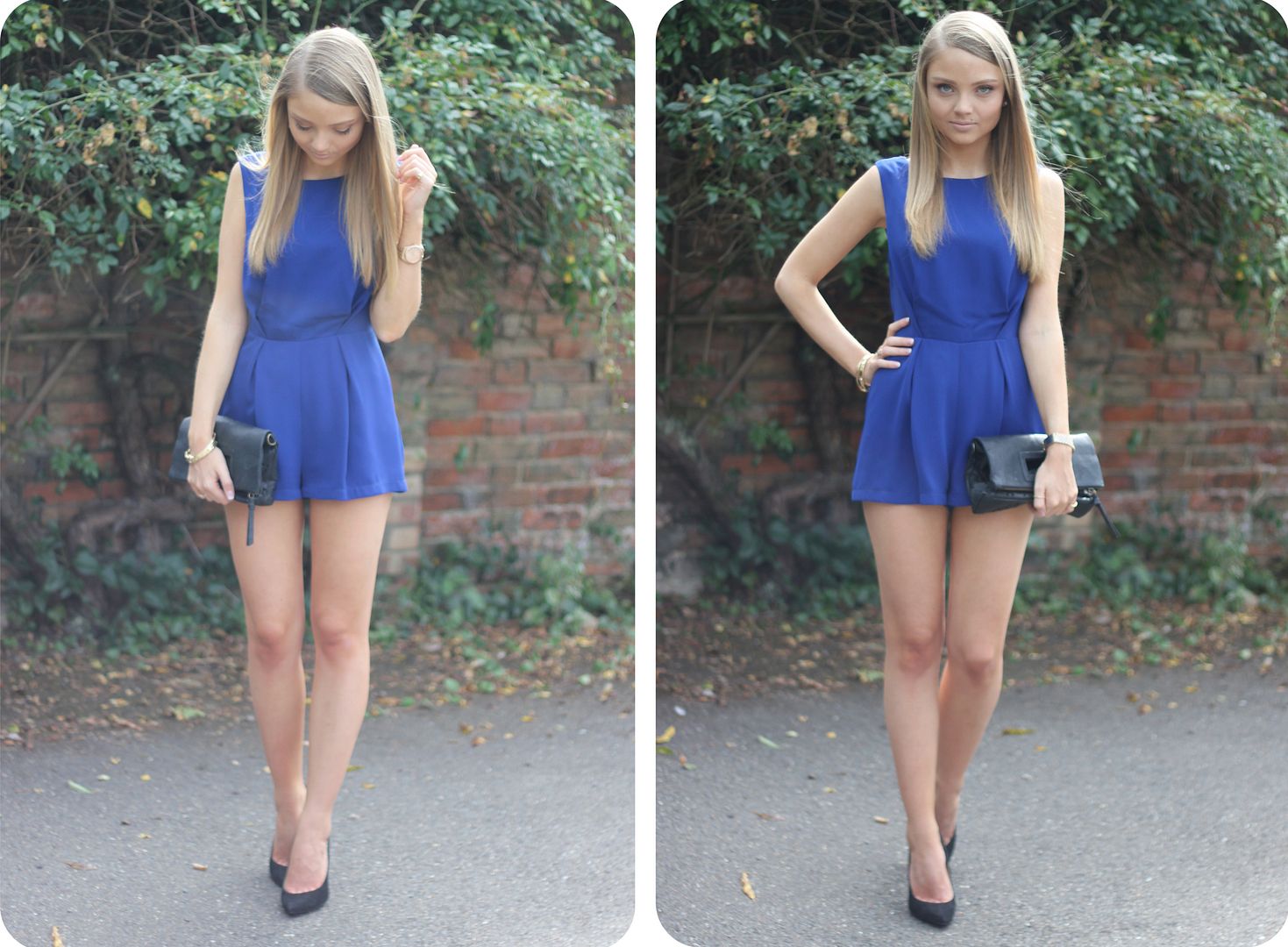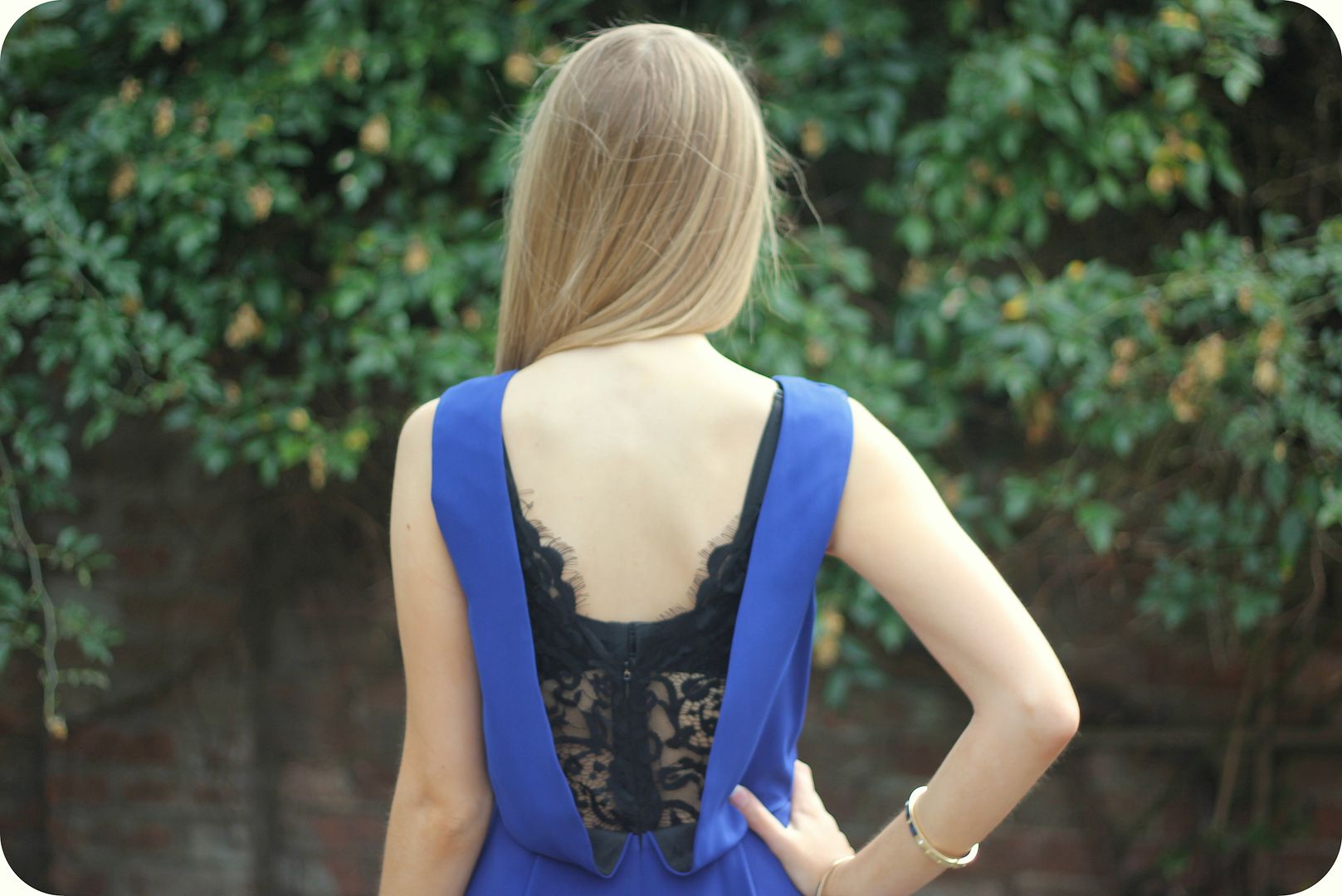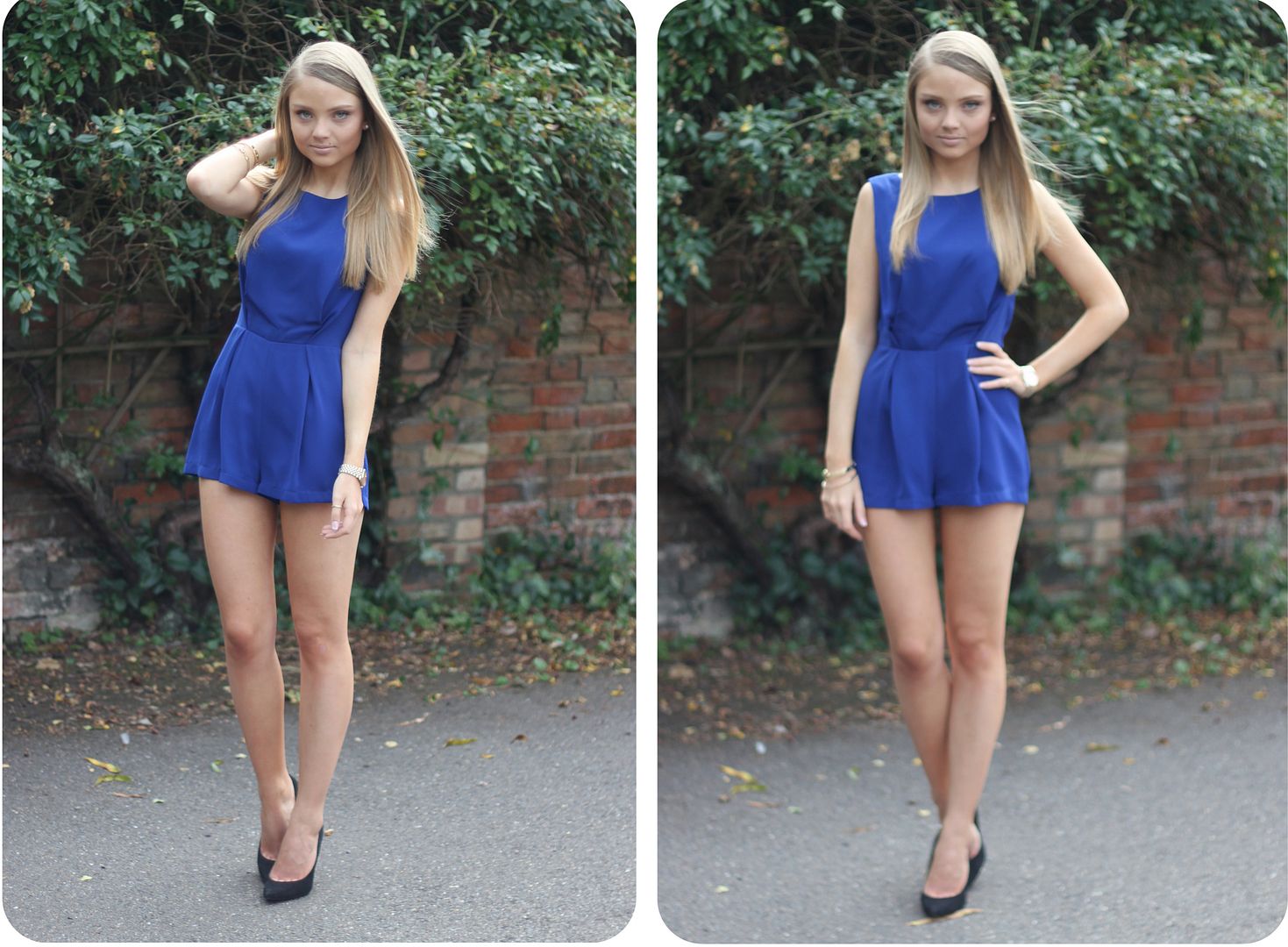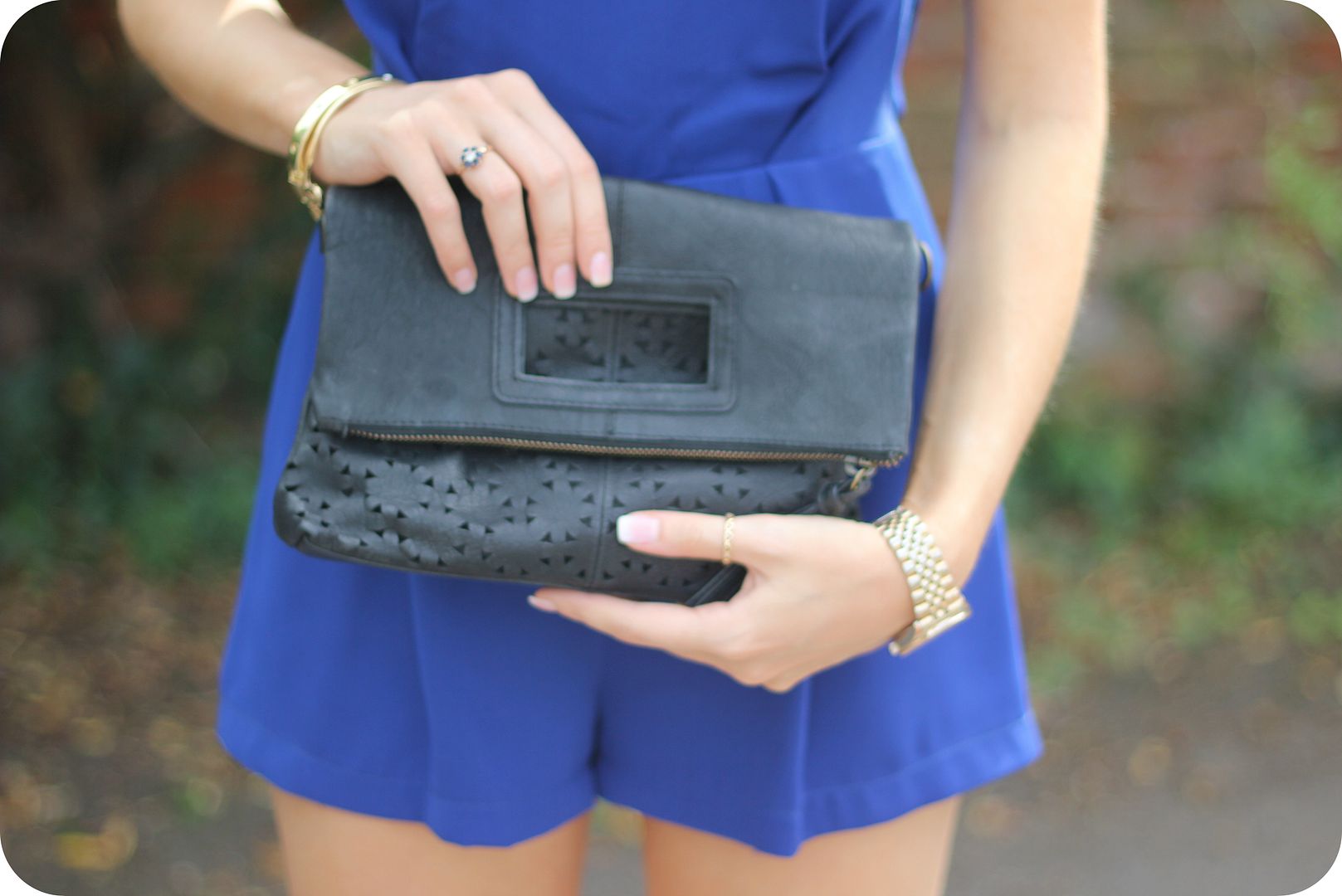 Next month is an exciting month for me- I go back to University* to start my second year there and I will also be celebrating my 20th Birthday pretty much straight after. I love birthdays and I was looking for something really special to wear for my birthday night out so I was excited to stumble across this gem in the sales last week as it's perfect for the occasion!
This beautiful playsuit was reduced from £48 down to £25 in Topshop. I'm not very good at finding hidden beauties in the sale, so to spot something as perfect as this is somewhat of a rare occurrence for me. Lucy Mecklenburgh has the nude version and looks stunning in it, so I was surprised to see it in the sale. I love the cobalt blue colour, it's really on trend at the moment. Topshop still have nude, red and green versions of this playsuit at full price on their website and in their shops which is strange as to me, this colour is perfect for Autumn/Winter. On the reverse of this playsuit the blue fabric drapes down to create a backless effect with a piece of black lacing to cover the exposed part of your back. I think this playsuit is both classic and flirty at the same time and it great for those of you that aren't ready to embrace completely backless clothes- at least for now anyway!
If you're looking to purchase this playsuit I couldn't recommend it more. Try and get it on sale as it's an absolute steal for £25 but if you are looking to treat yourself for a special occasion I think it could really be worth the £48 for a nude (or other colour) version!
I paired the playsuit with a simple leather clutch I bought from Topshop before my summer holiday. I like the fact it comes with a shoulder strap as I'm always accidentally putting my clutch down and it makes it easier to dance if it's on your shoulder on a night out! It's also a fabulous bag for the day time too, and holds a surprising amount for such a small bag. The thumb ring and 'Love' bangle are both from River Island from their 'jewellery for under £5' which I love! The other gold bangle I bought from a market stall in Spain on my holiday and haven't taken it off since.
I hope you like this look, I have some more outfit posts lined up and also a special post showcasing my everyday 'back-to-school' makeup look and beauty recommendations- so look out for them. I can't wait for my birthday and university to start again, I hope I enjoy my second year as much as I did the first!
Thumb Ring- River Island (

link)
Gold 'Love' Bangle- River Island

(link)
Gold Stone Bangle- Bought from a market in Spain
*for anyone that's wondering, I study Fashion and Textiles Management at university- it's basically the business side of the fashion industry and I hope one day to become a buyer! :)