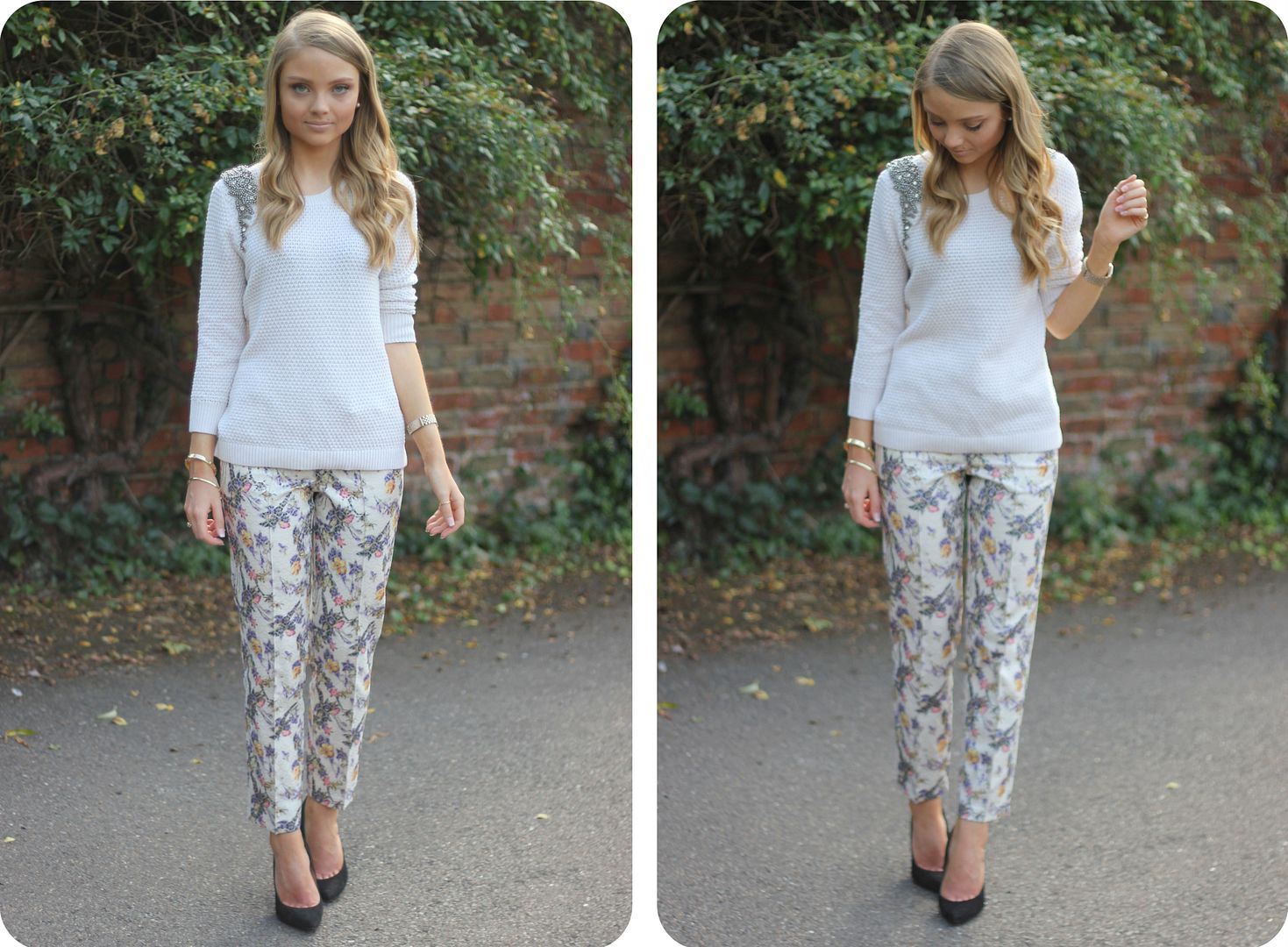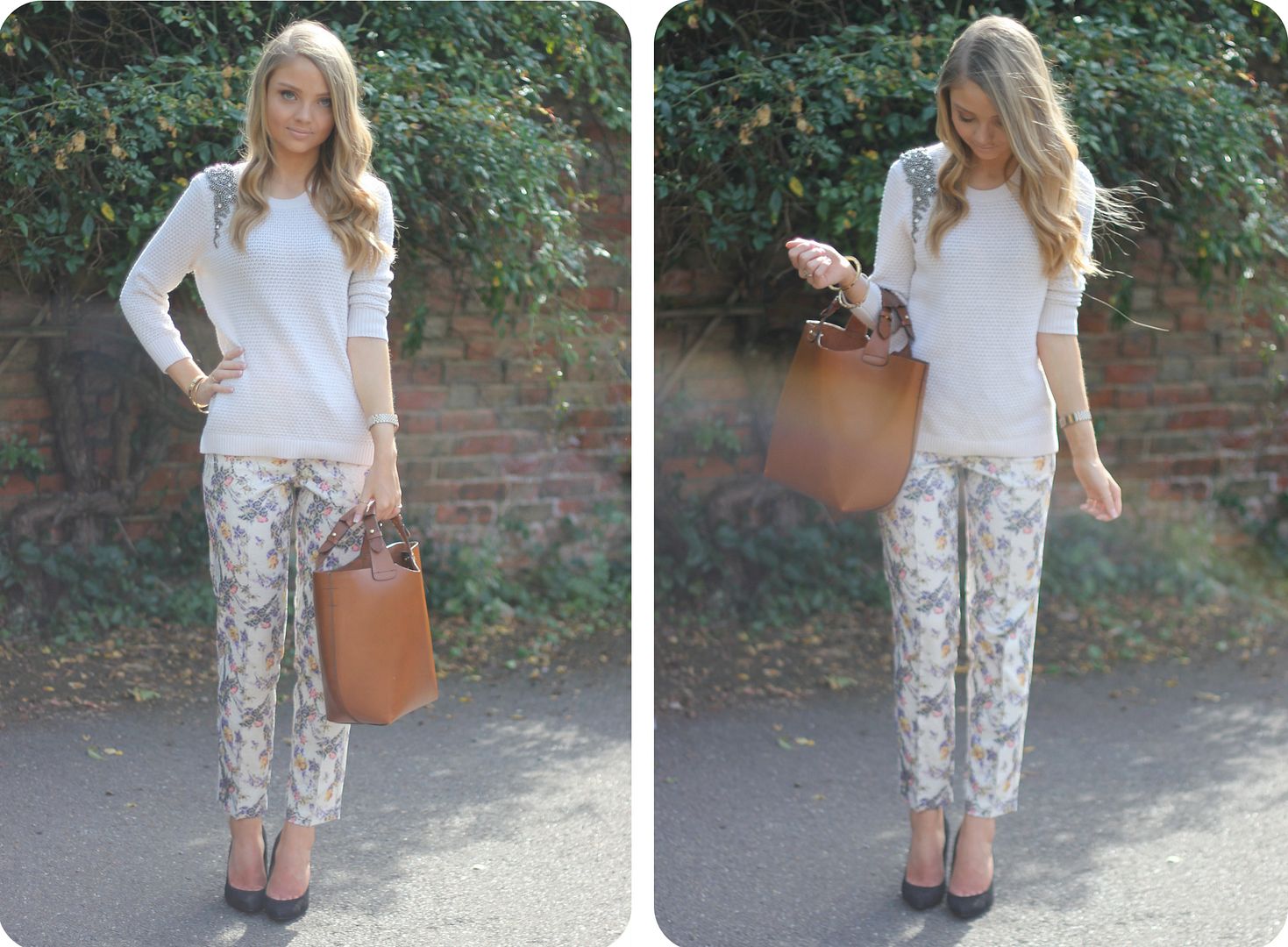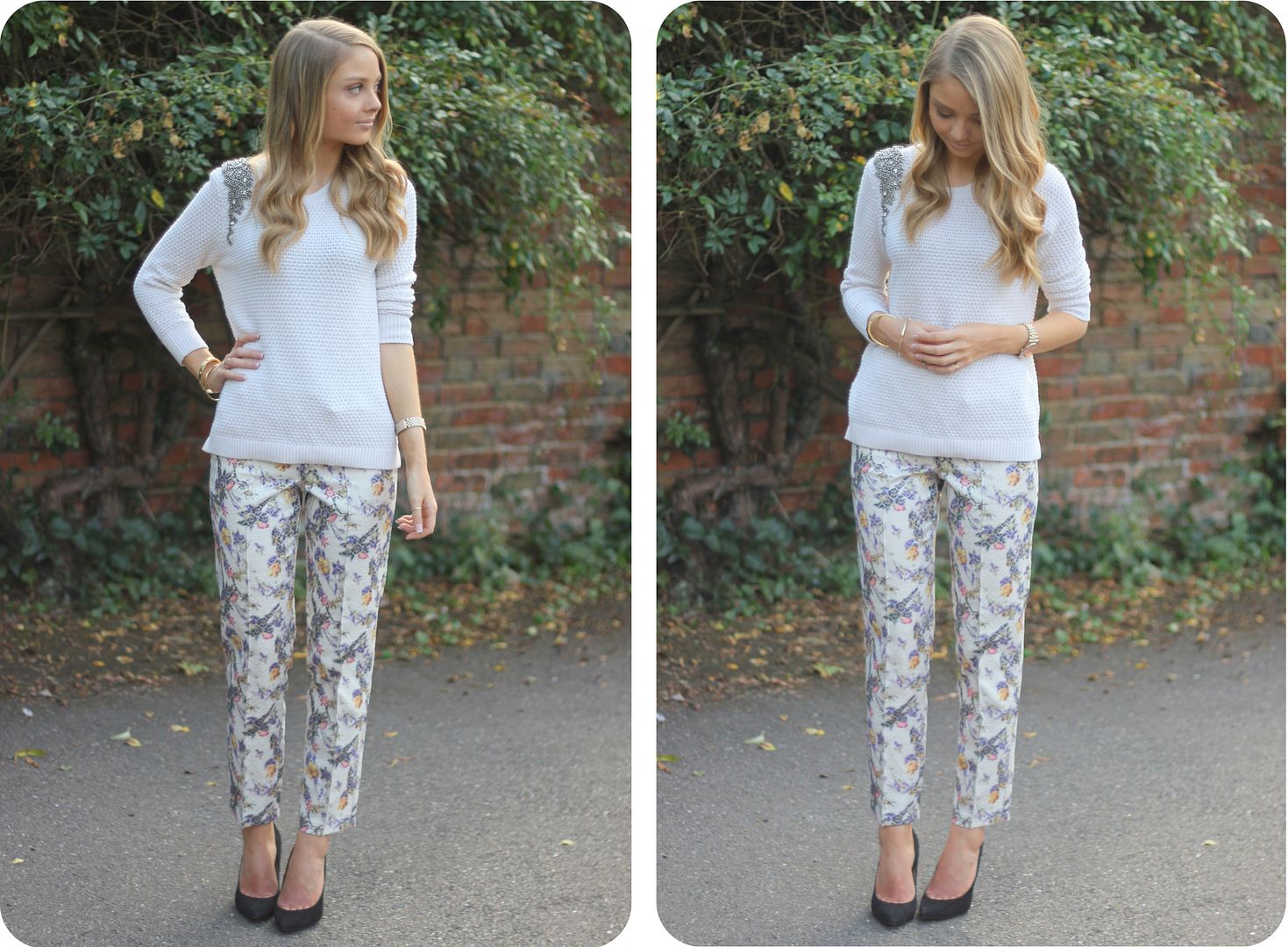 I spotted these floral cigarette trousers a week or so ago in Topshop and fell in love with them straight away. I've wanted a pair of floral printed trousers for some time but was never sure if they would suit me or just look unflattering and awkward. However these beauties are quite literally everything I could have wished for in a pair of trousers. The muted pastel tones of the print aren't too garish for everyday wear yet they could be dressed up with a cami and a blazer for a truly sophisticated evening look- something reminiscent of the outfits worn by Olivia Palermo I feel.
The look I have chosen here includes a beautiful oatmeal/ cream jumper from Topshop with embellished shoulders. This versatile piece dresses down the trousers, and I think with a pair of tan brogues (watch this space- they are high on my wish list!) this would make a great outfit for wearing to a day of university lectures.
I styled my hair with my Babyliss conical wand and the result is this gorgeous wavy look! It doesn't last very long in my hair unfortunately- I really need to find a wavy style that does though, because I love the softness this look creates.
I hope you are all having a good week! I can't wait for it to finally be Autumn (my favourite season!) so I can wear my cosy knits and layer up with scarfs, hats and accessories- does anyone feel the same?
Gold Bangle- River Island