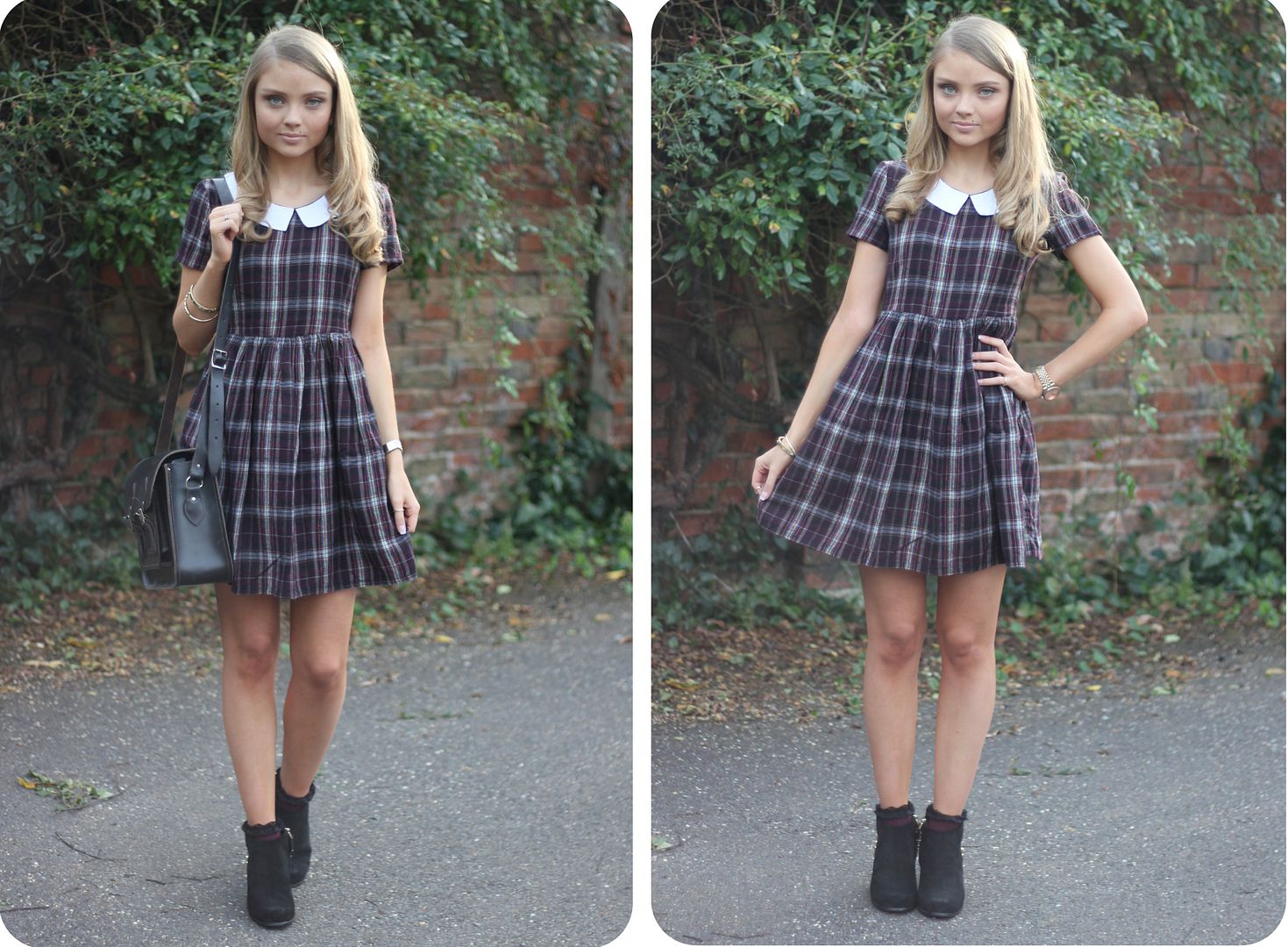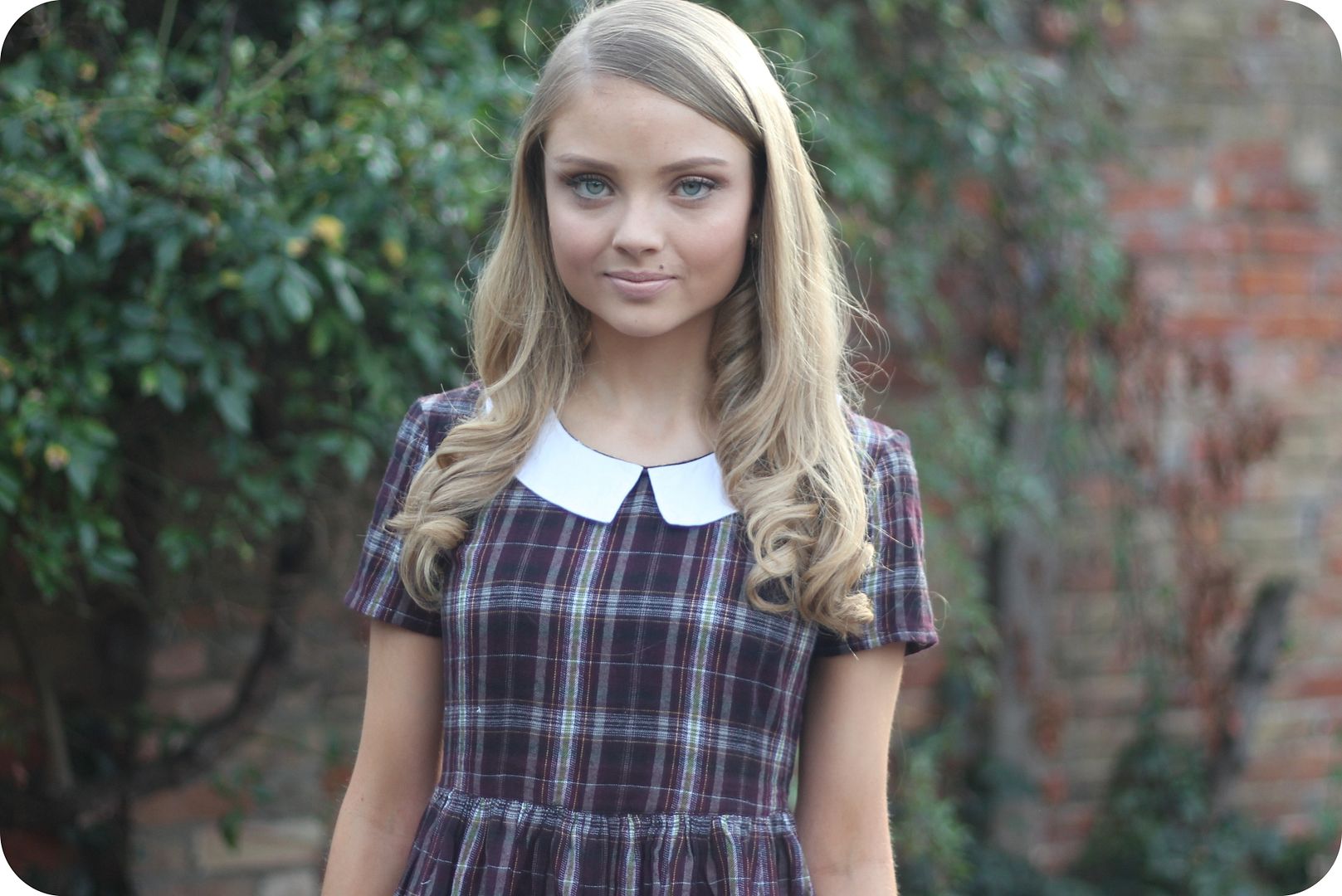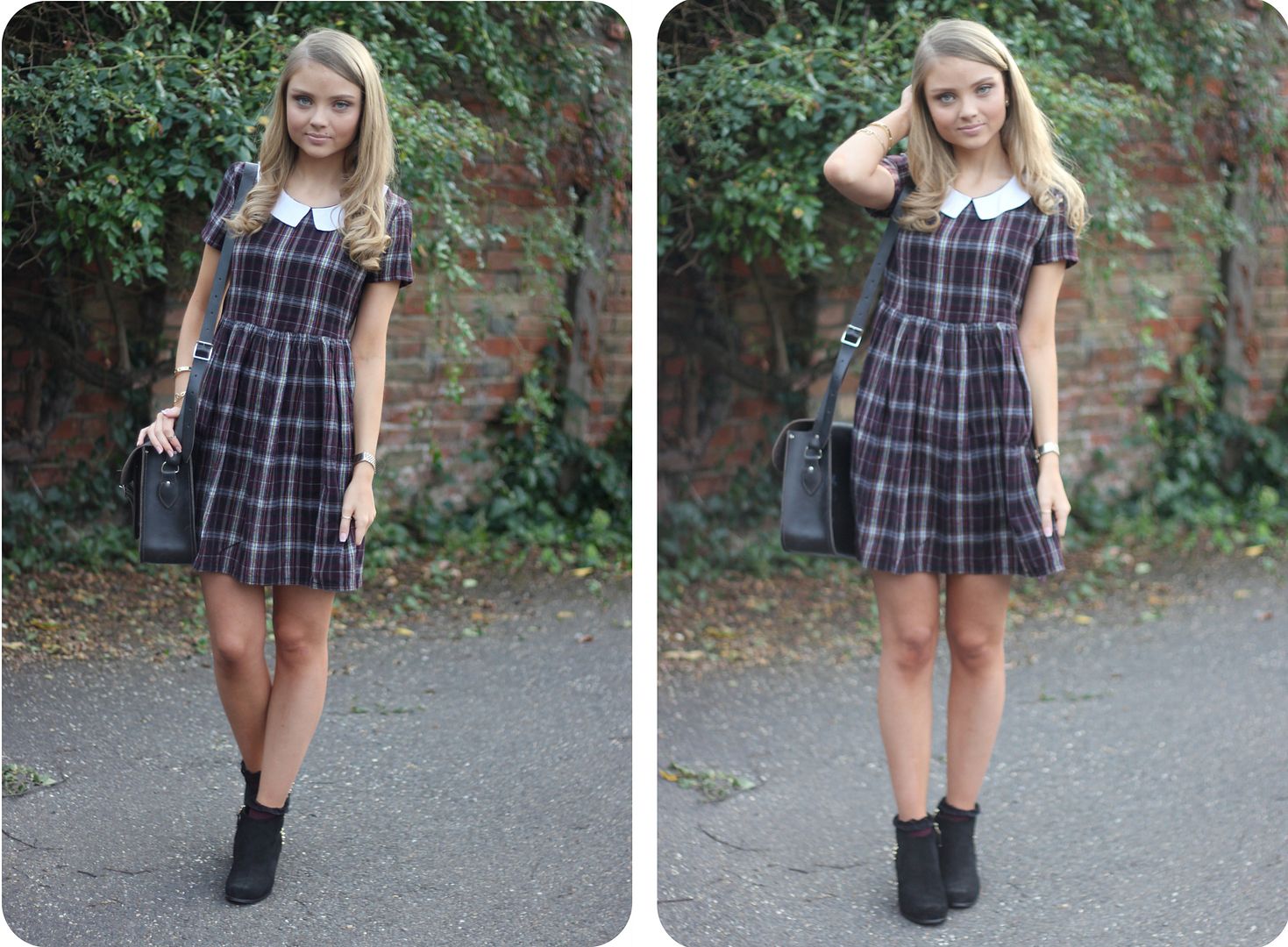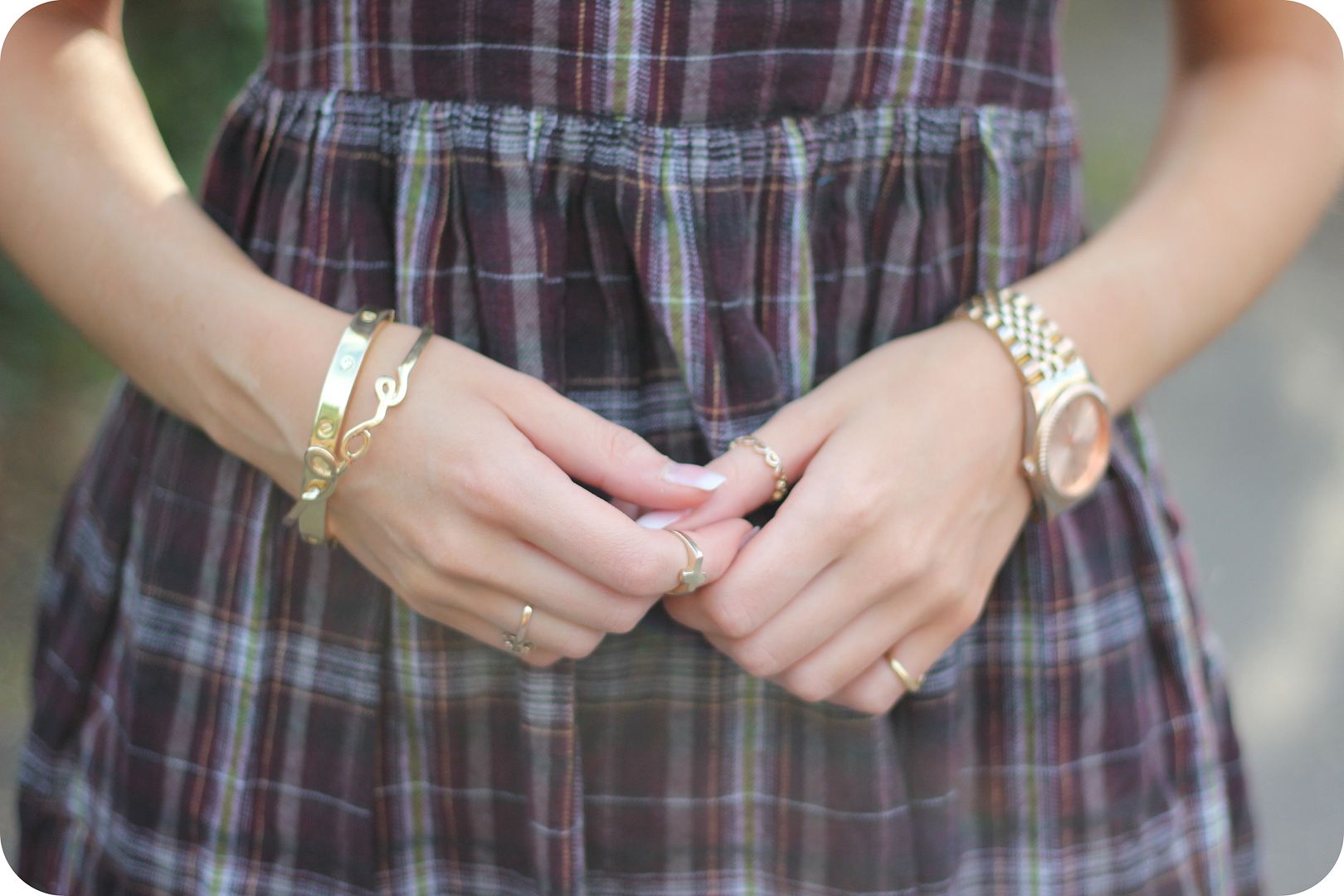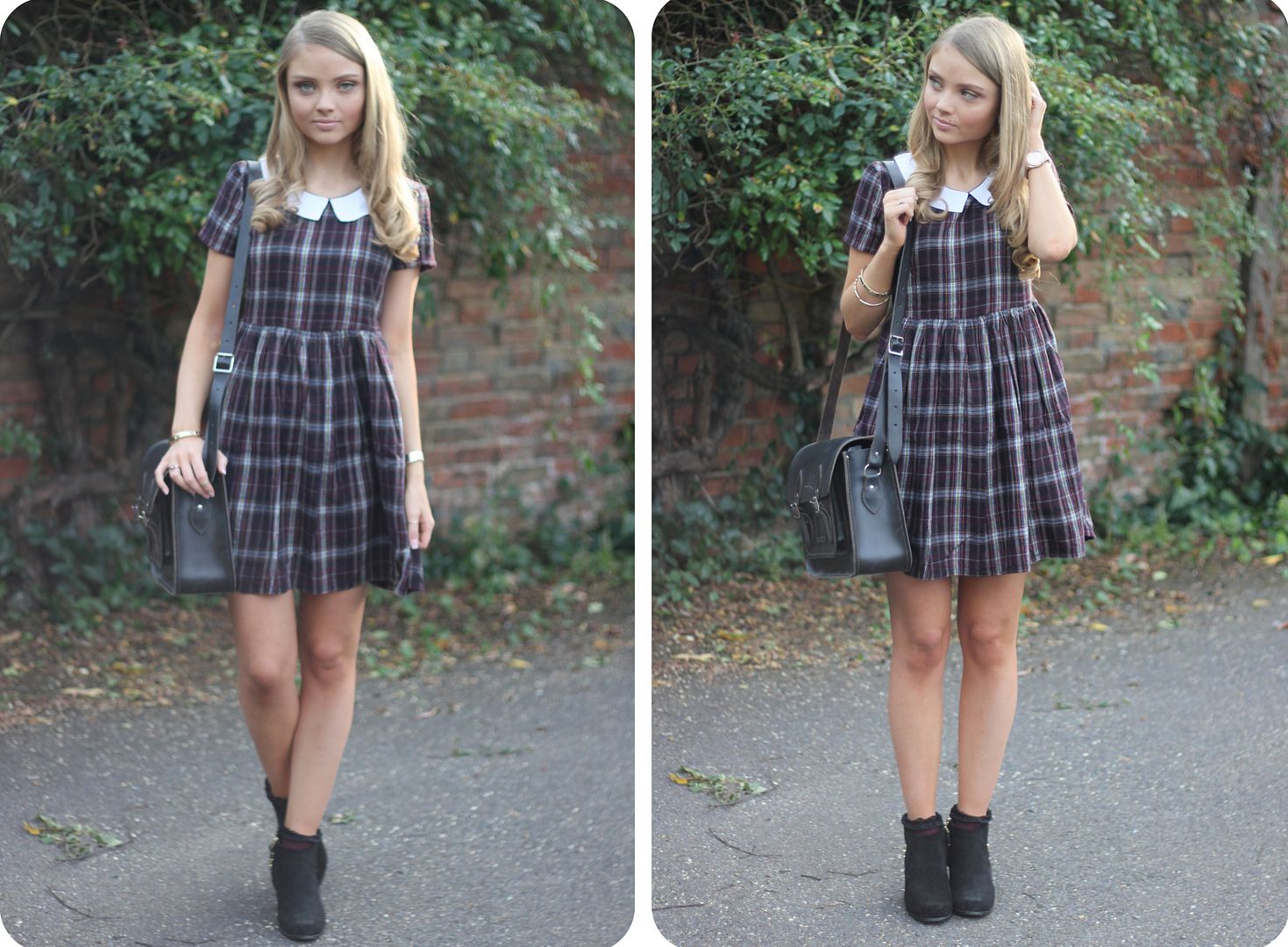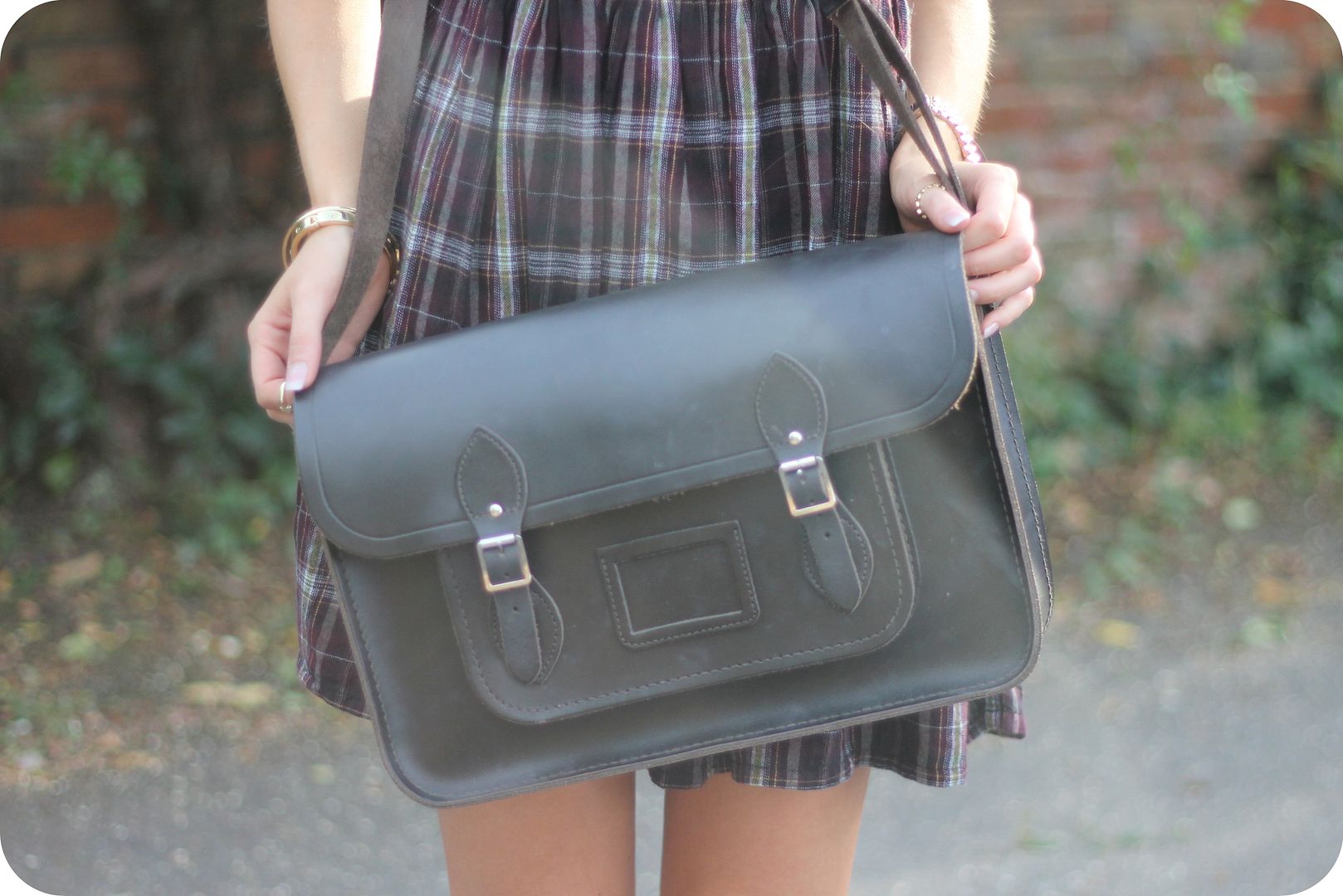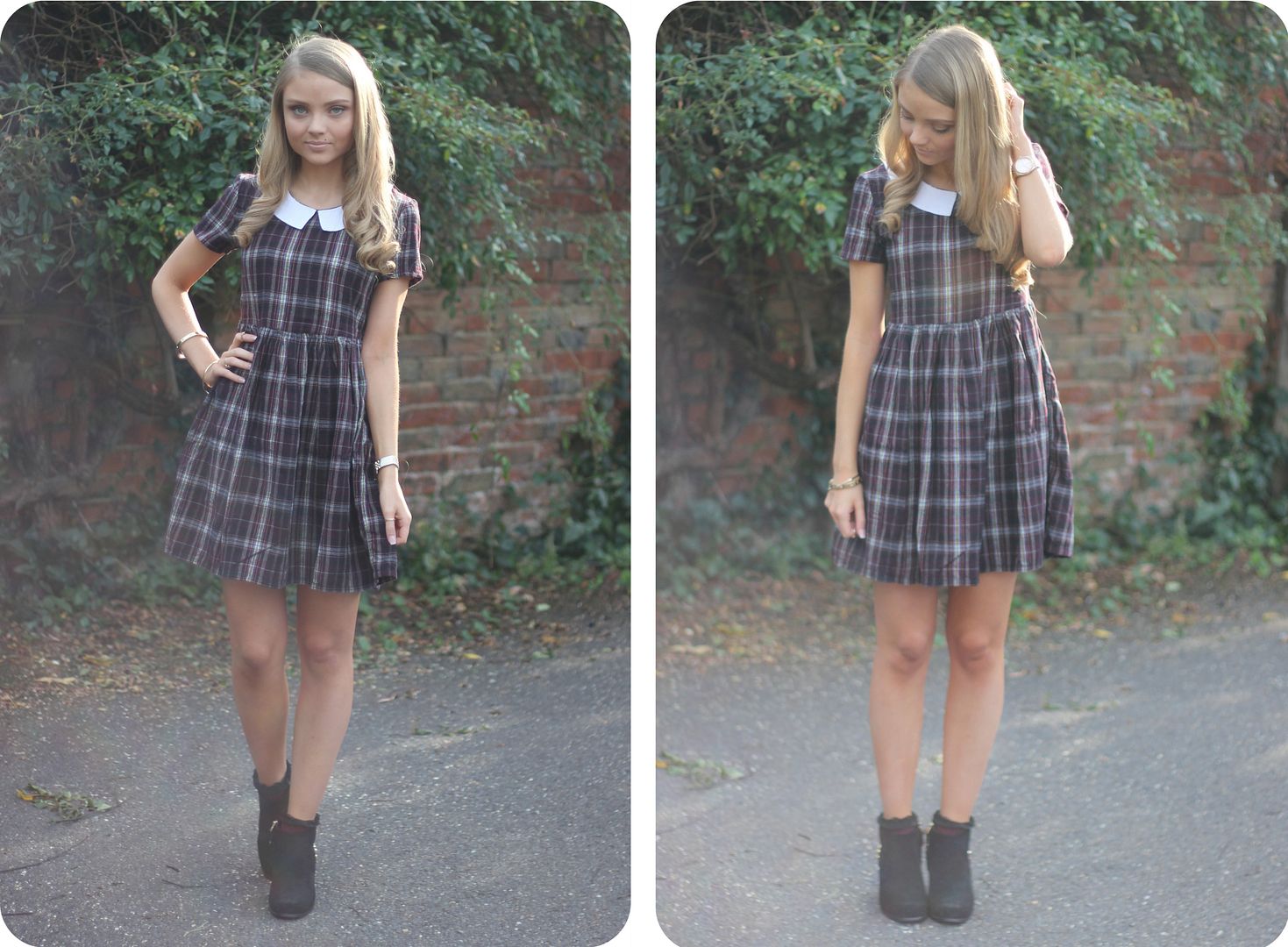 September is my favourite month, I love the start of a new school term (second year of university for me- scary stuff!), the Autumnal clothes in the shops, and the fact that it's my birthday in less than 2 weeks. This year I can't wait to embrace Autumn by layering up and toning down the colour palette of my wardrobe. The first trend I will be championing is definitely the tartan trend. I'm sure many of you have noticed the tartan trend creeping slowly into the high street this season- I certainly have, and I couldn't wait to get my hands on some tartan myself!
This dress is from River Island and is only £25 so if you love it then make sure you get it before it sells out! At first I wasn't sure if I could work it, as I wanted to keep the dress preppy, rather than look like a 6-year old or too punky, and I think I've got it just right. The preppy 'geek chic' look is definitely making a come back this season and this dress captures both dress perfectly. I paired it with my Zara studded ankle boots from last year, a pair of frilly socks from Topshop and my beloved Cambridge Satchel. I think the accessories really pull the look together and I can't wait to wear this dress to my university lectures. A chunky cream cardigan would be the perfect addition to this outfit for when the weather gets a bit chillier!
Will you be embracing tartan this season? I have a few more tartan purchases that will be making their way onto my blog soon so look out for them!
Dress- River Island (link)
Satchel- Cambridge Satchel Company
Screw Detail Bangle- Bought on Holiday
'Love' Bangle- River Island
Pearl Earrings- Forever 21