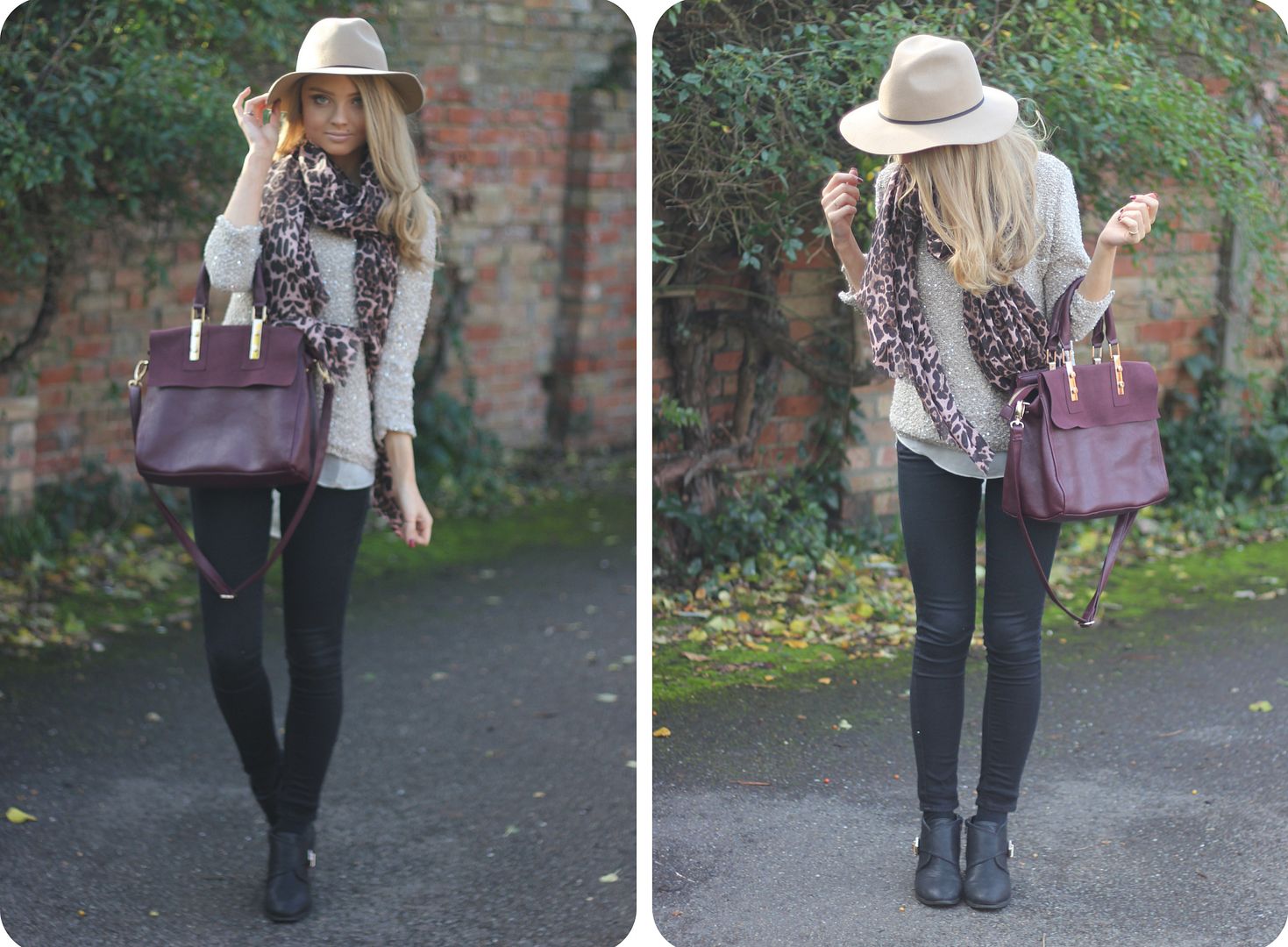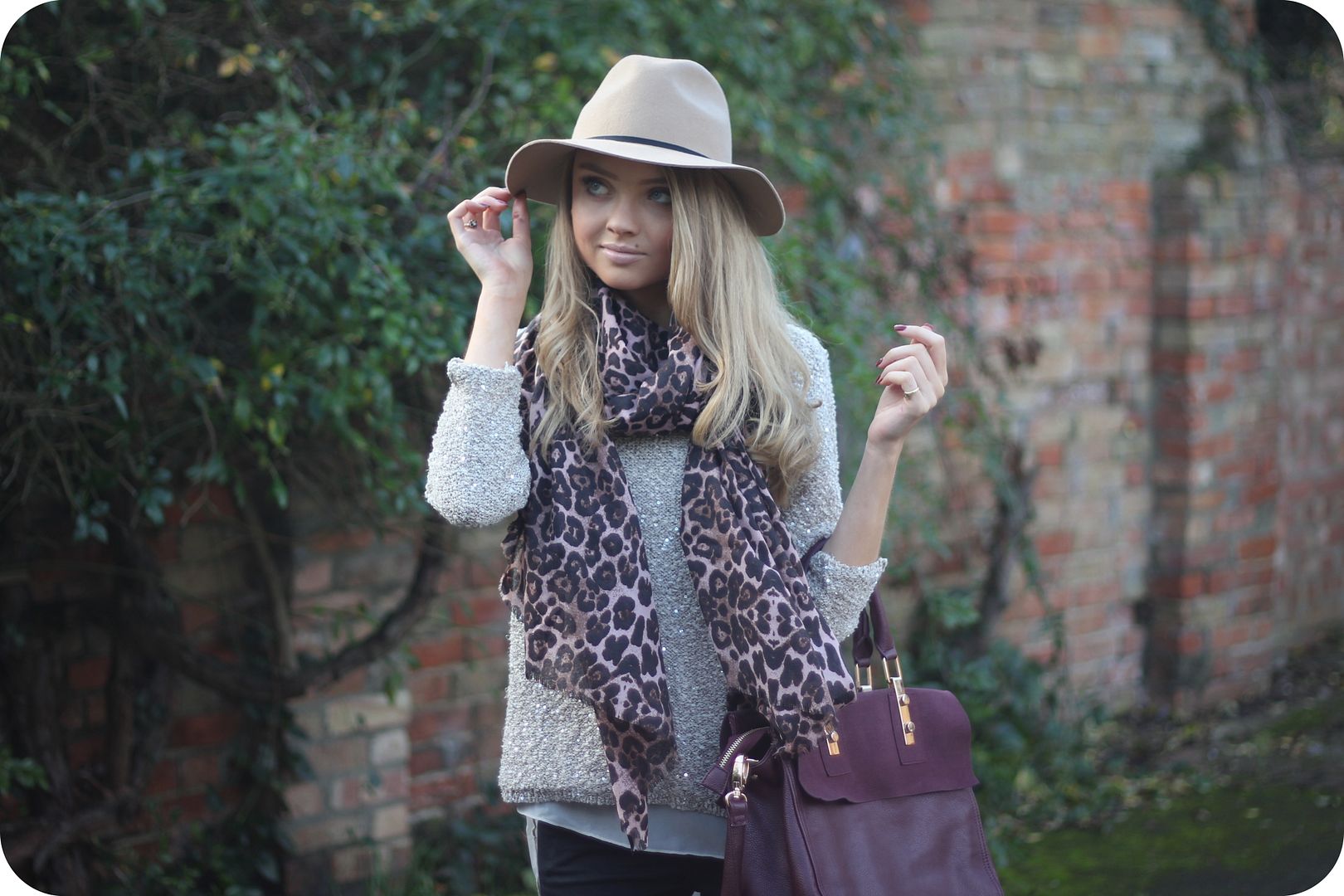 I love Autumn, it's definitely my favourite season. It's so lovely to see all of the red, brown leaves everywhere and be able to cosy up in the evenings with a hot chocolate! I prefer the clothes in Autumn too, you get to play around so much more with layers and scarves and richer colours.
This outfit is inspired by Millie Mackintosh. I'm not sure if she would wear it but she's a great lover of fedora hats and every time I put mine on I feel like her! This hat is from Topshop and I love it. I've got my eye on a burgundy one from Miss Selfridge but I'm not sure if I need two in my life. The jumper is from Zara and I adore how luxe it is. I like the laid-back glamour look and the sequins on the jumper really add something to the outfit.
The scarf is from Miss Selfridge, I like it because the tones are more muted than a lot of other leopard print items and I think it's more wearable. I've added a bit of colour to this look with my new favourite handbag. My boyfriend bought it for me from Warehouse for my birthday and I've used it everyday since. I've grown fond of Warehouse lately and have just put an order on their website that I can't wait for! This the perfect size and colour and has gorgeous rose-gold hardware which makes it very unique. It's particularly useful because it also has a shoulder strap which is handy for when your arms hurt after a long day shopping!
On another note, has anyone seen the Mollie King for Oasis collection? I want it all! Her style is so preppy and classic, I definitely need to invest in some pieces from her collection.
Hope everyone is having a good week. I'm on a reading week at the moment so I'm back home, taking a break from university which is nice. I'm applying for buying placements to do in my year out next year which is taking up all my time but it makes me so excited to think that one day I'll have a career in fashion! Look out for some more outfit posts soon as I'm trying to get as many as I can photographed before I go back.
Nails- Rapid Ruby, 60 Seconds, Revlon