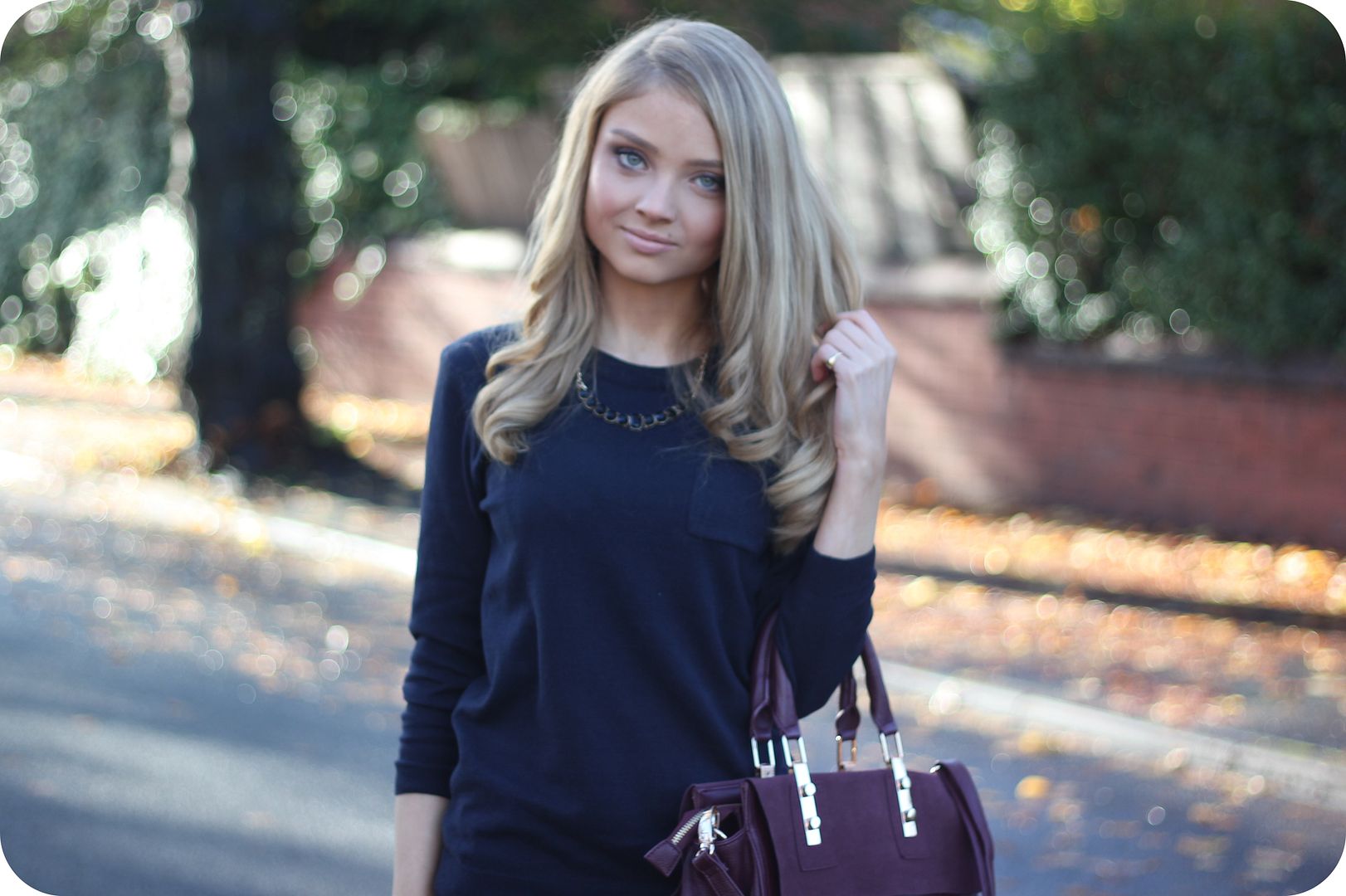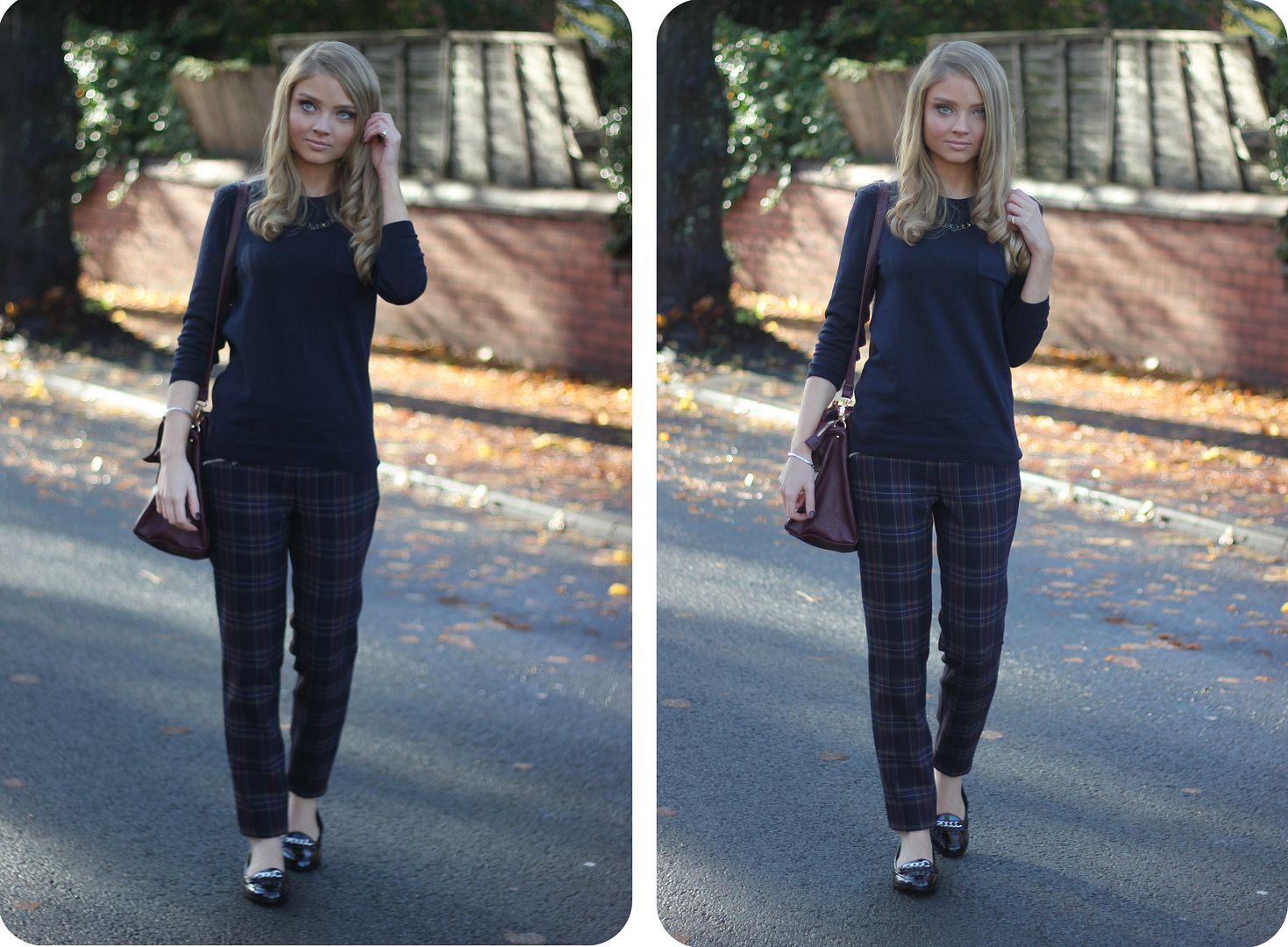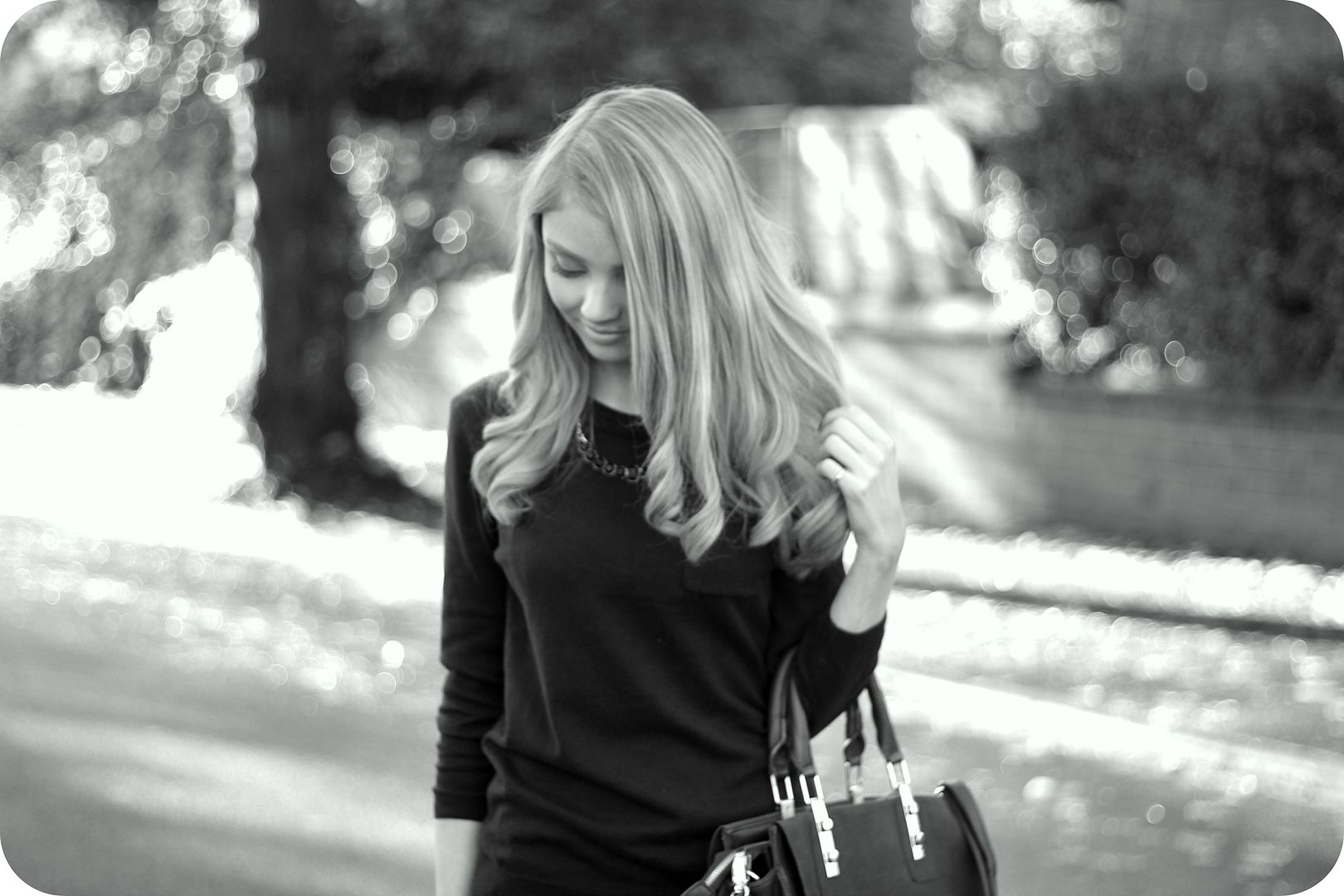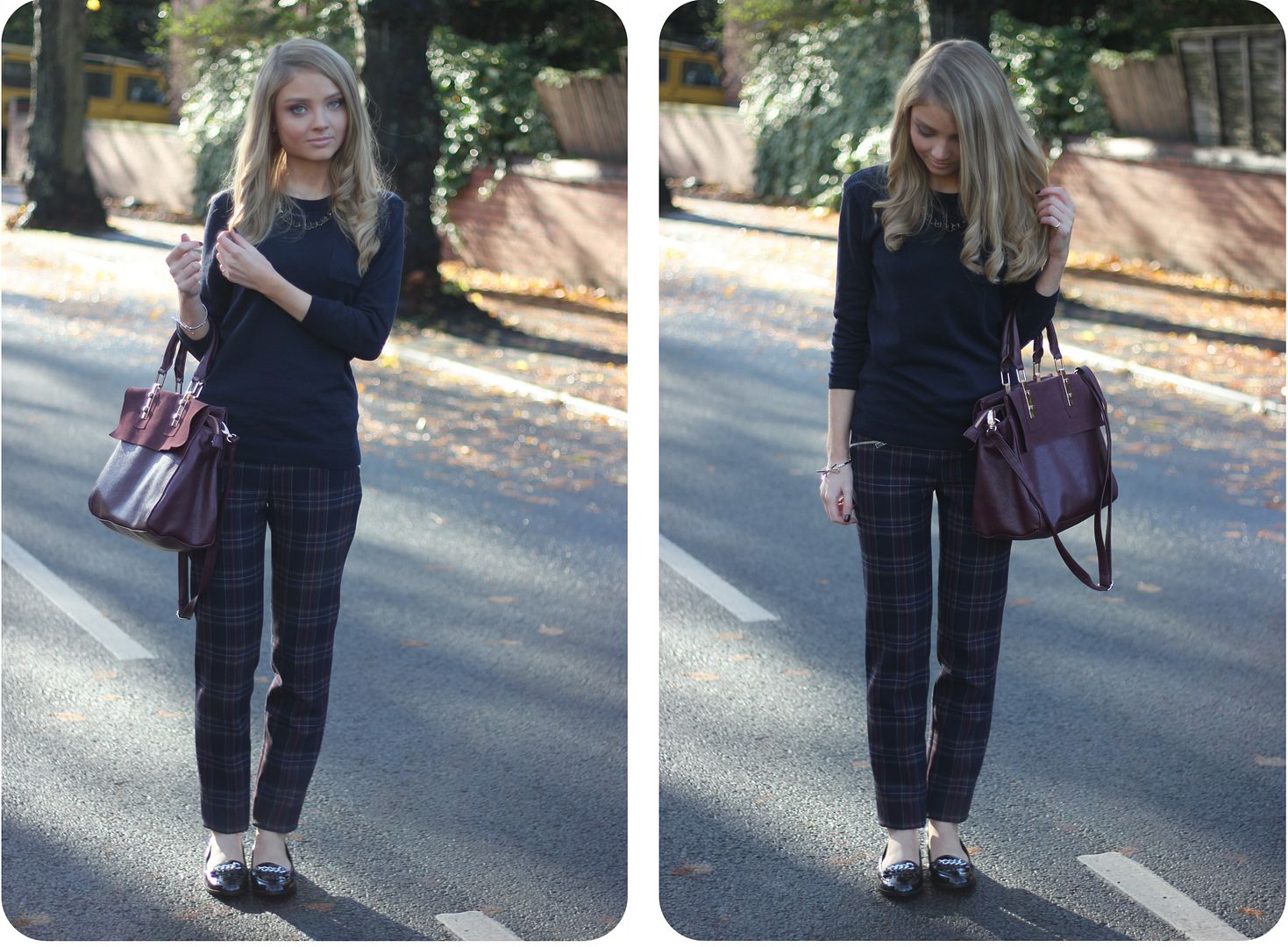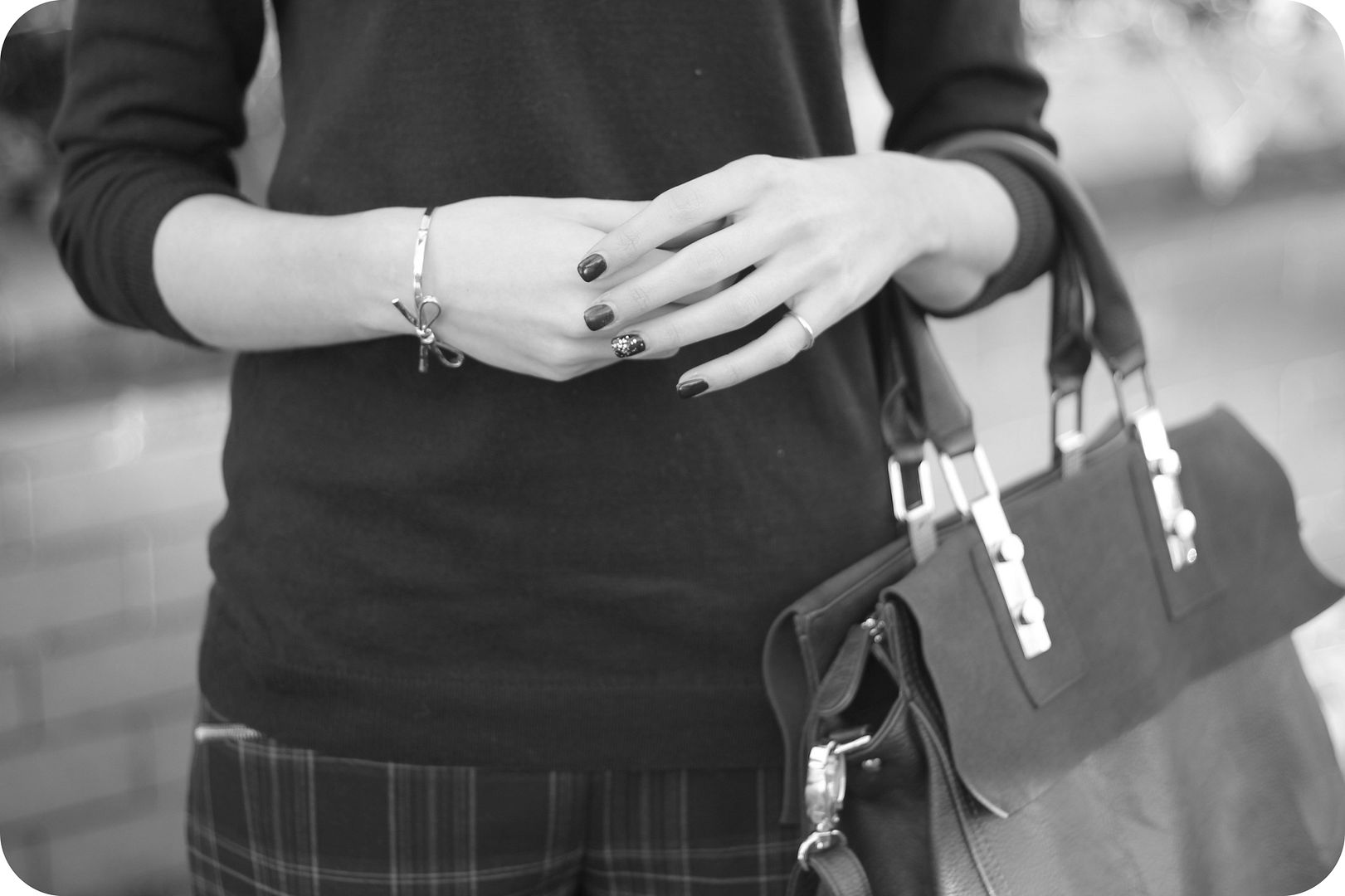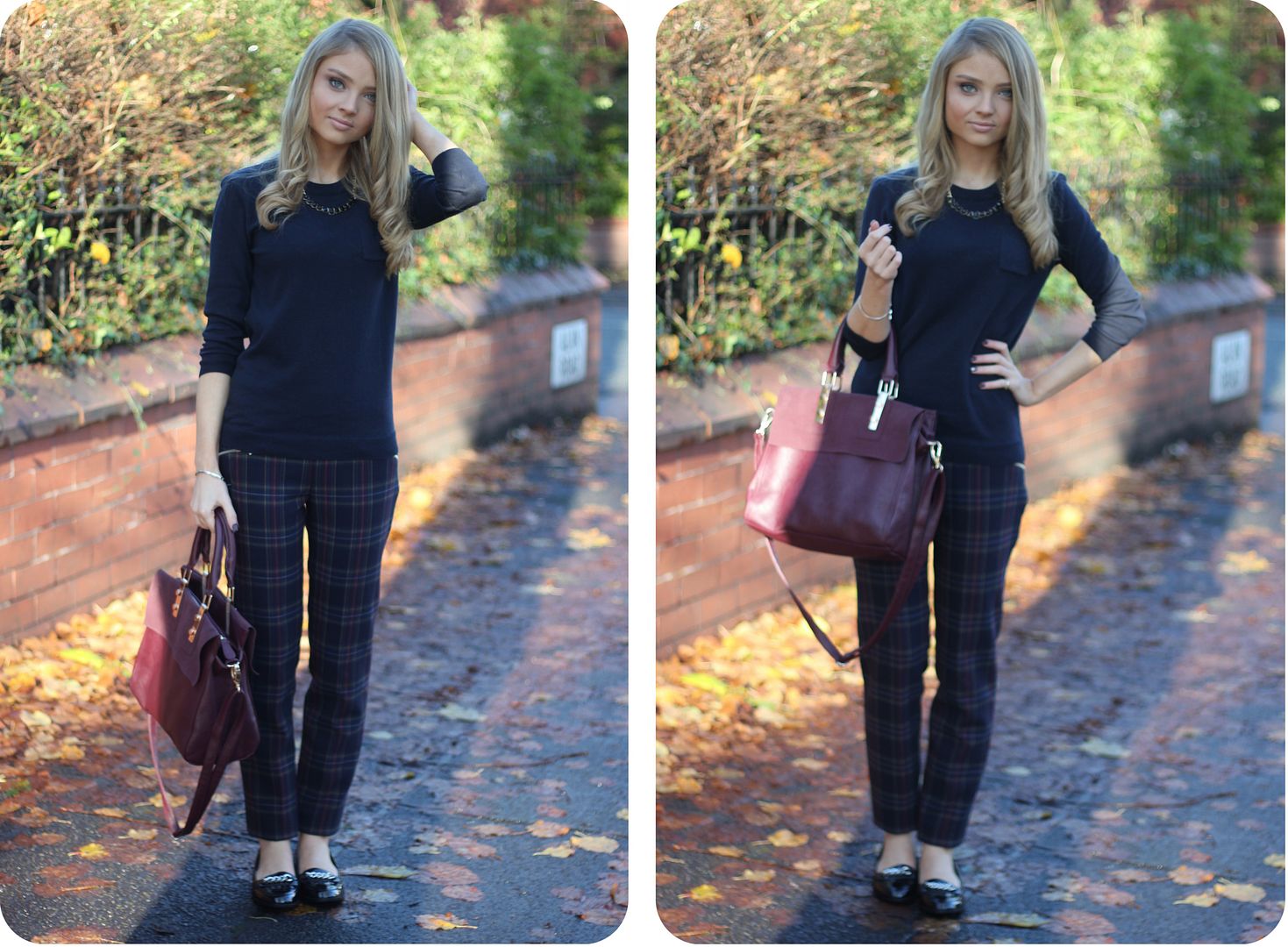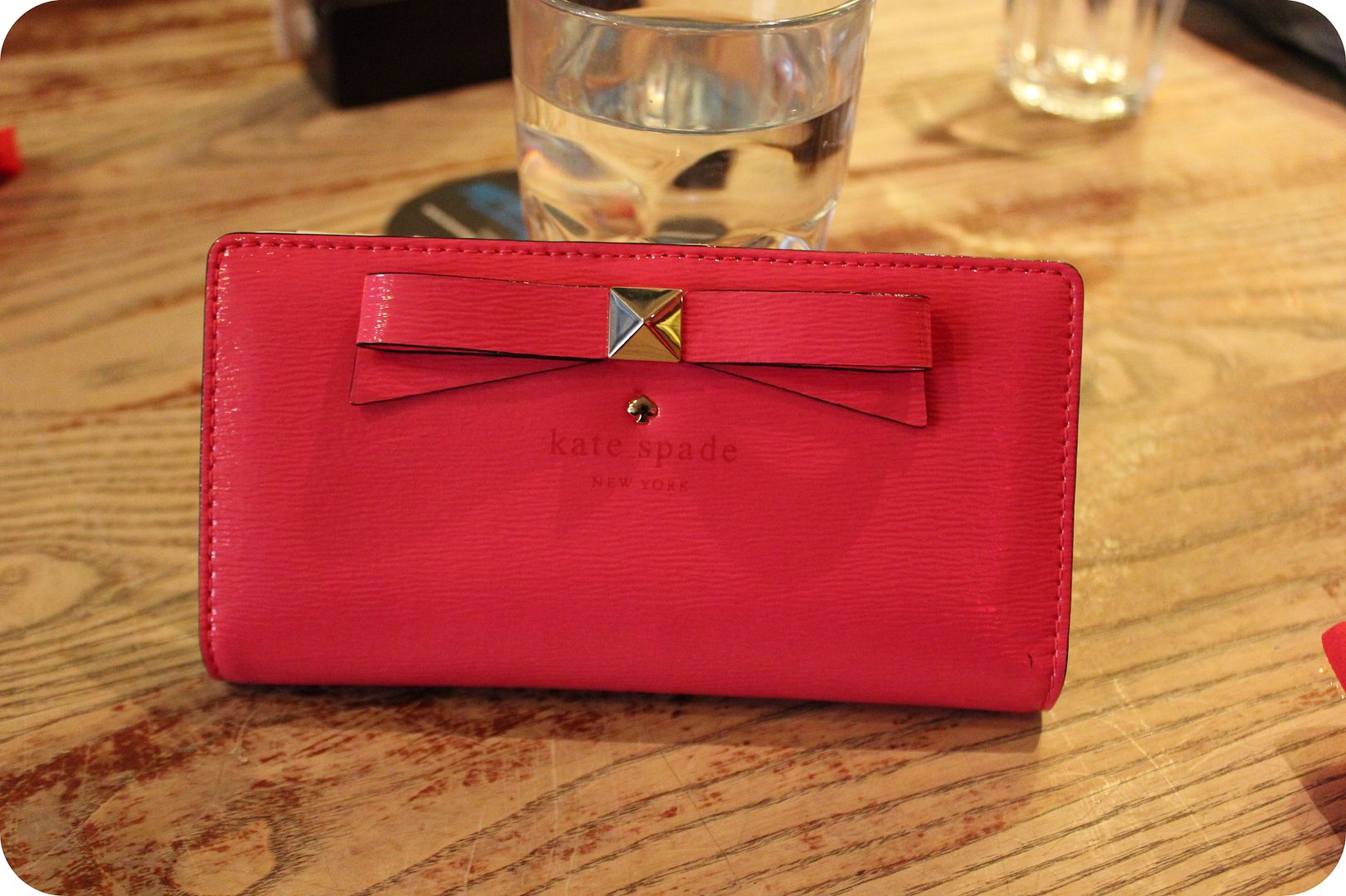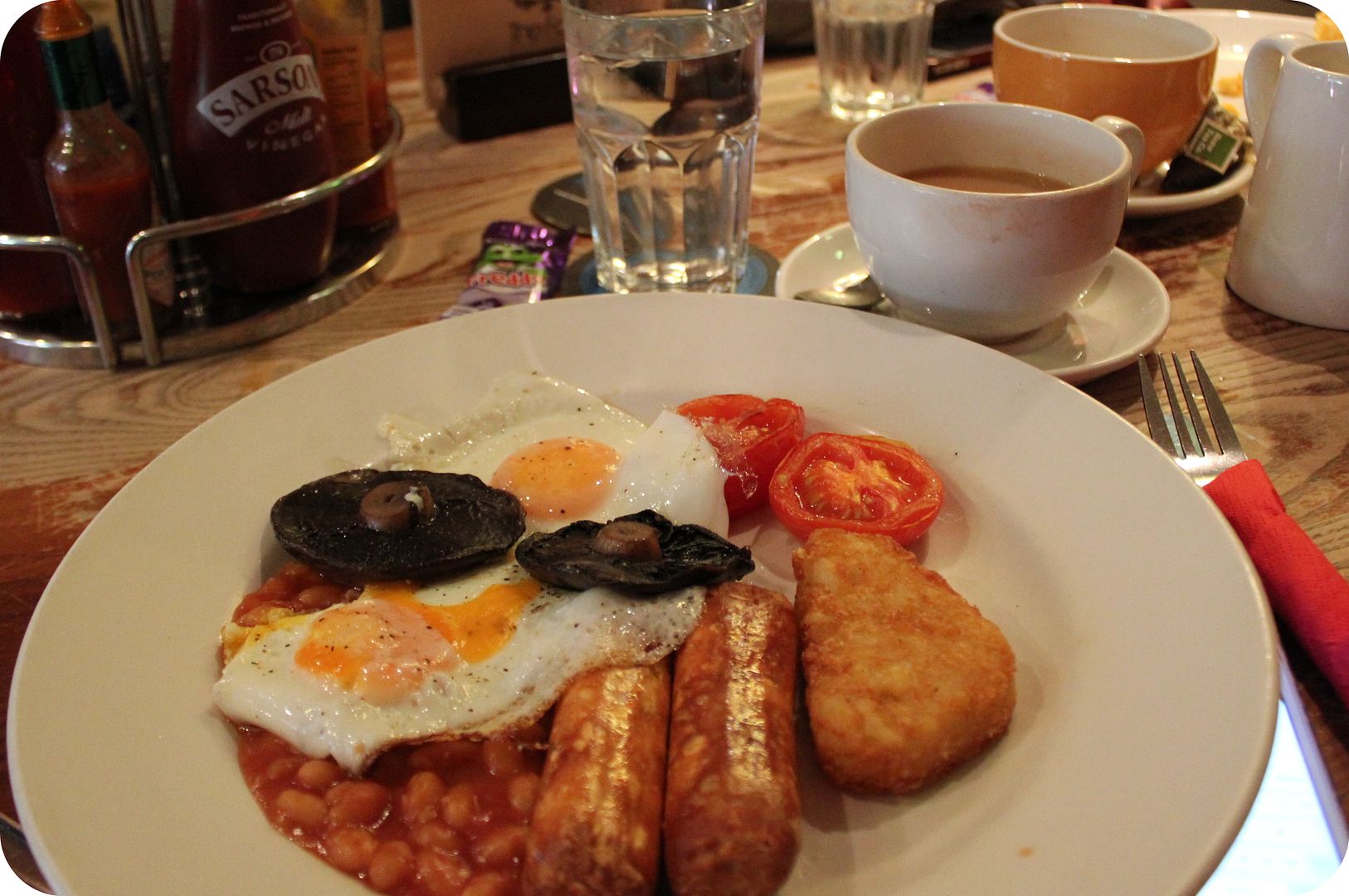 I couldn't post this without showing you the amazing breakfast I had this morning!
Today my flatmate Emma and I decided to go out for breakfast so I thought it was the perfect opportunity to show you all what I have been buying lately!
These gorgeous tartan trousers are from the new Zara on Market Street in Manchester. If you're from the area you'll know that Zara has been shut for months now but it's finally reopened, and honestly, it's worth the wait! I really recommend you check it out, it's one of the best Zara stores I've been in and everything is displayed so well. I wanted it all but managed to restrain myself and only buy these trousers. They are quite muted which I like and the colours work well with my new handbag. They are made from a thick, warm fabric so are perfect for this chilly weather, especially in Manchester at the moment!
I paired the trousers with my new ASOS jumper. It's a simple navy sweater with 3/4 sleeves and a pocket on the front. I love the classic, understated style of this piece and I can tell I will get a lot of wear out of it. I'm also wearing my new loafers which are New Look but I bought them from ASOS. They were reduced to £12 and are worth every penny. They are a nice alternative to slipper style shoes or brogues and really give this outfit a smart feel. I love the androgynous style of this look, it's effortless, yet classic which is a look I'm really enjoying at the moment.
I'm excited to tell you all that I am also wearing my new Kate Spade bow bracelet!* It's honestly one of the nicest pieces of jewellery I've received in a long time, it's really simple yet looks absolutely gorgeous on and I can tell I'm going to wear it a lot! I've also been loving my new Kate Spade purse* at the moment as well. It really matches my style and looks so classic, I'm really enjoying using it. You can now buy Kate Spade from Selfridges and I highly recommend taking a look online or in-store because all the pieces are stunning and would make perfect gifts for Christmas. I have my eye on a few more things myself that I'm hoping might be under the tree for me this year!
After taking these blog photos Emma and I went to breakfast so I had to include the obligatory picture of my Sunday morning fry-up (vegetarian of course!). I hope you like this look and this different setting. We shot these pictures on a road near our house and I'm really pleased with how they turned out. I hope everyone has had a lovely weekend, mine's been a busy one but a good one!
Bow Bracelet- Kate Spade at Selfridges
All products marked with an * have been gifted to me but thoughts and opinions are my own