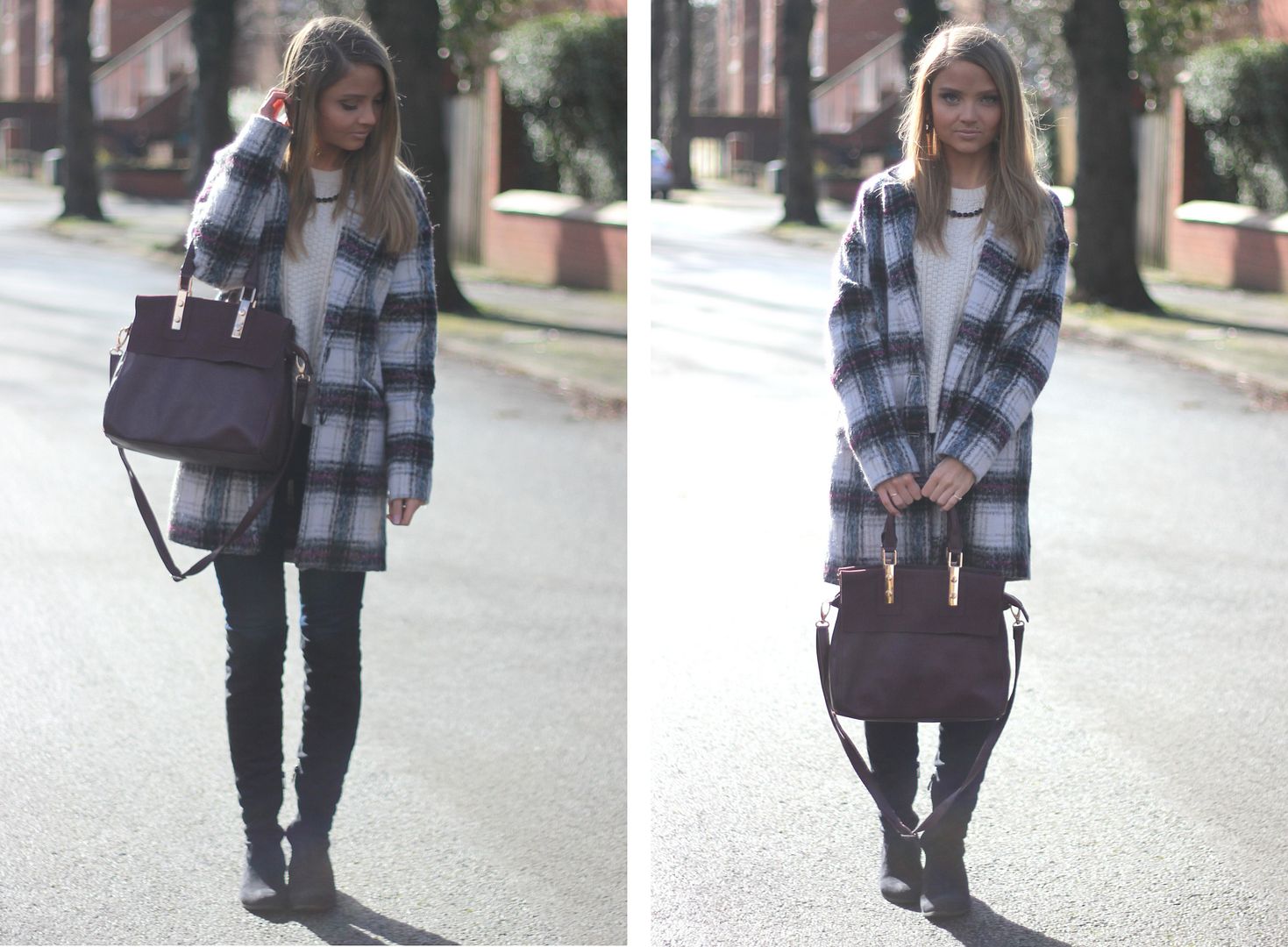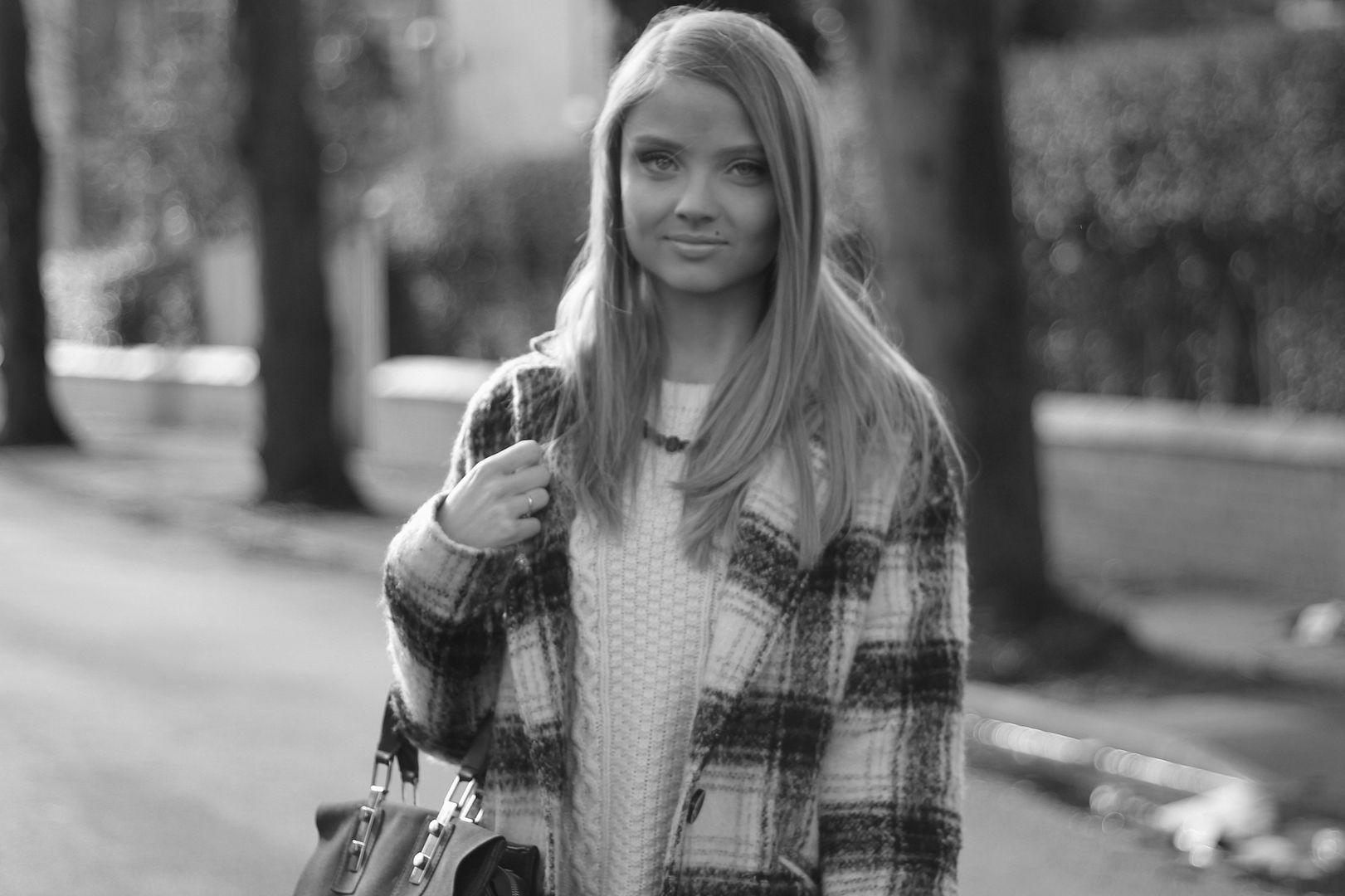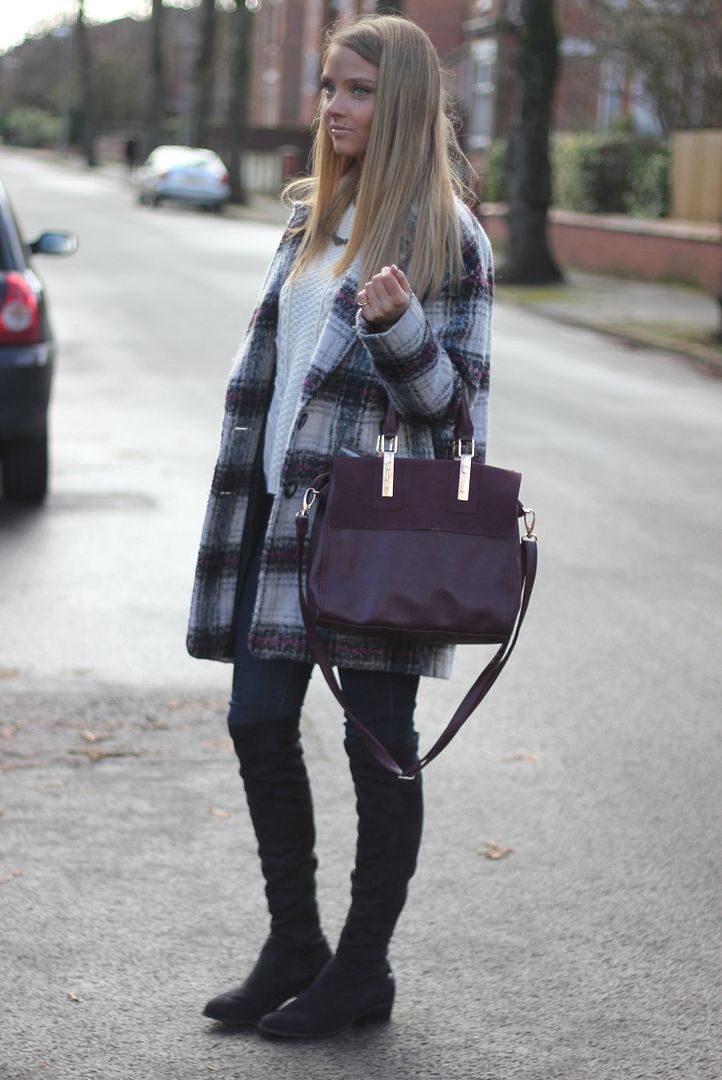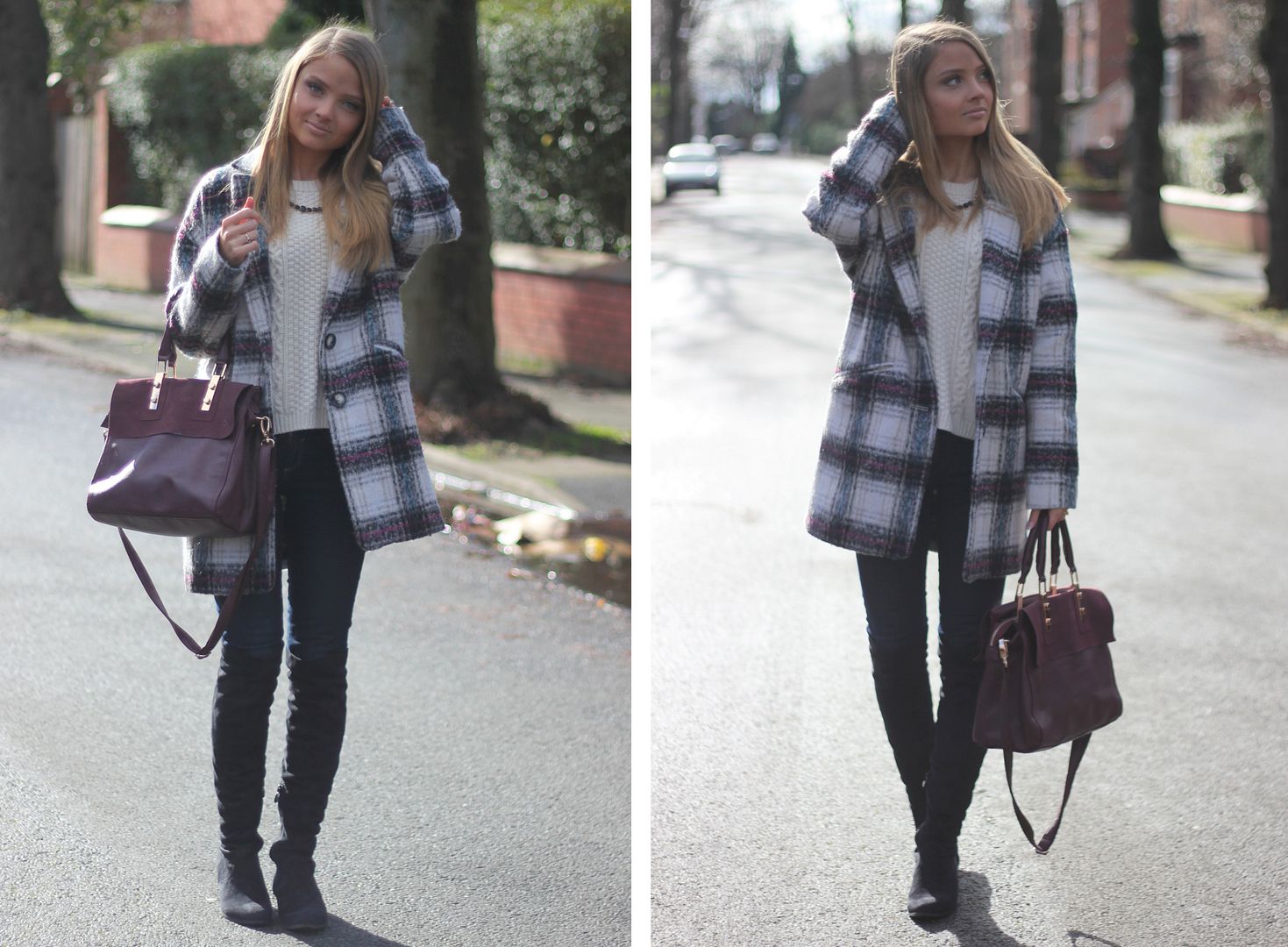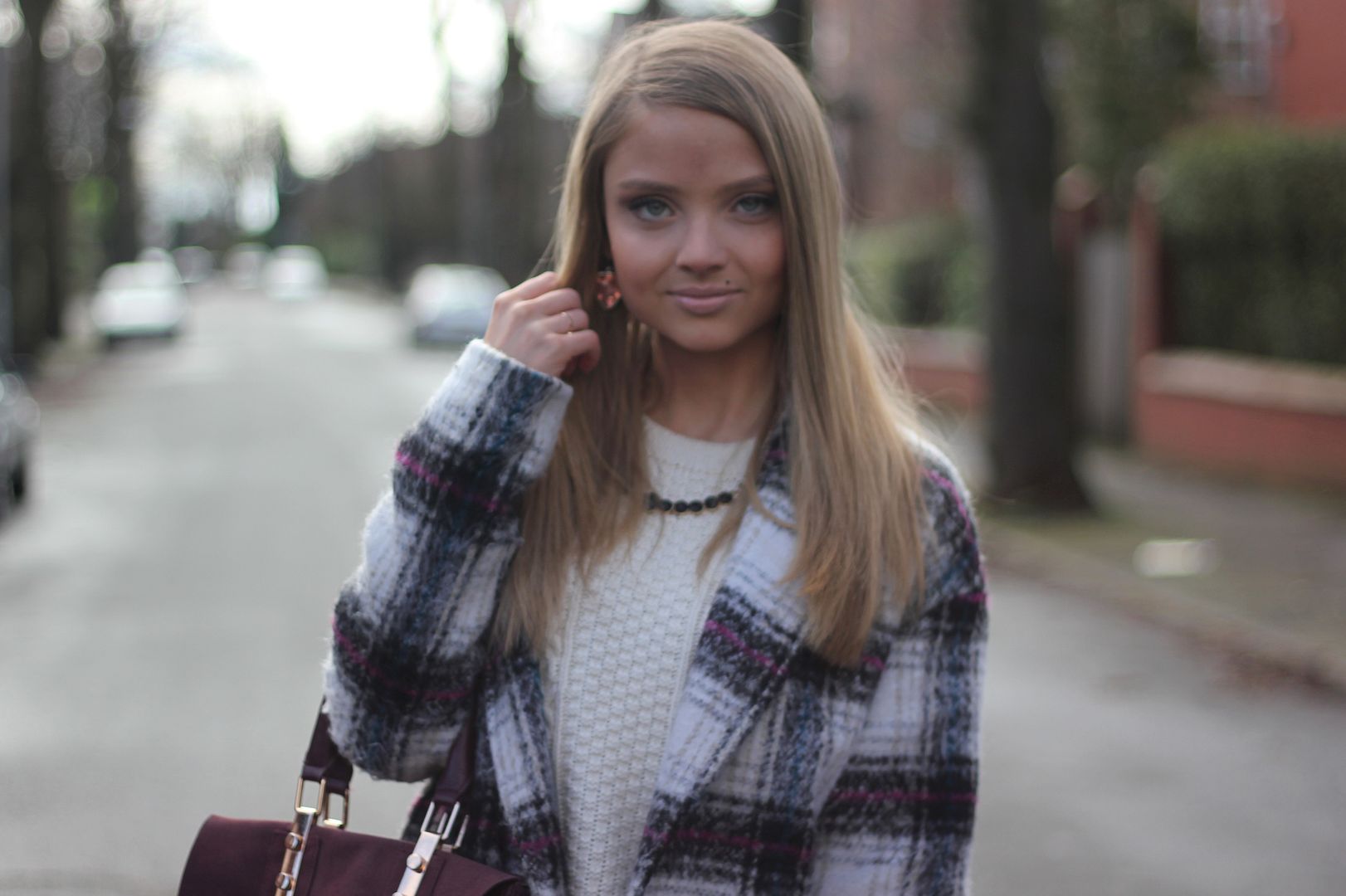 Coat & Knee High Boots- ASOS | Cable Knit & Necklace- Topshop | Jeans & Earrings - River Island | Bag- Warehouse
This is my first post on my new blog layout, I hope you like it. I have just returned from a weekend away in Paris (photos to follow!) which was lovely. The French are so chic but luckily I took this new coat with me so I didn't feel too underdressed.
There are some people who are amazing at finding hidden gems in the sales, season after season. I am categorically not one of those people. In fact, I would go as far as saying that I dislike the sales, especially when you have money from Christmas that you want to spend on the latest trends and all you can find is past season stock. This time however, was different. I've been following this coat on ASOS for sometime. I have a Winter coat, and normally (due to how expensive they can be) I tell myself that one is enough. It started life at £85 and I loved it then. It went into the sale at about £60 and I told myself that it was still too expensive, I mean, I had a coat already. Gradually the coat decreased in price and eventually it went right the way down to £29.50, still I restrained myself, until one day ASOS offered an extra 15% off sale purchases. It was still in stock, it was fate. And so that is the tale of how the coat became mine and I finally found myself a sale bargain at £25.
What I love about this coat is the Céline-esque look it has. I'm a little bit in love with Céline at the moment so I adore this coat. The purple tones work perfectly with my bag and the brushed effect is my new favourite texture. If you look on ASOS they still have this coat in stock in some sizes, trust me it's worth it. If I had known how much I would love it I would have bought it full price.
I paired it with a simple cable knit from Topshop which I wore around Paris, it's so snug and cosy. I also wore jeans and some knee high suede effect boots I got for Christmas. I love this outfit and I felt so nice in it whilst I was in Paris last week.
Photographs by Emma Dane