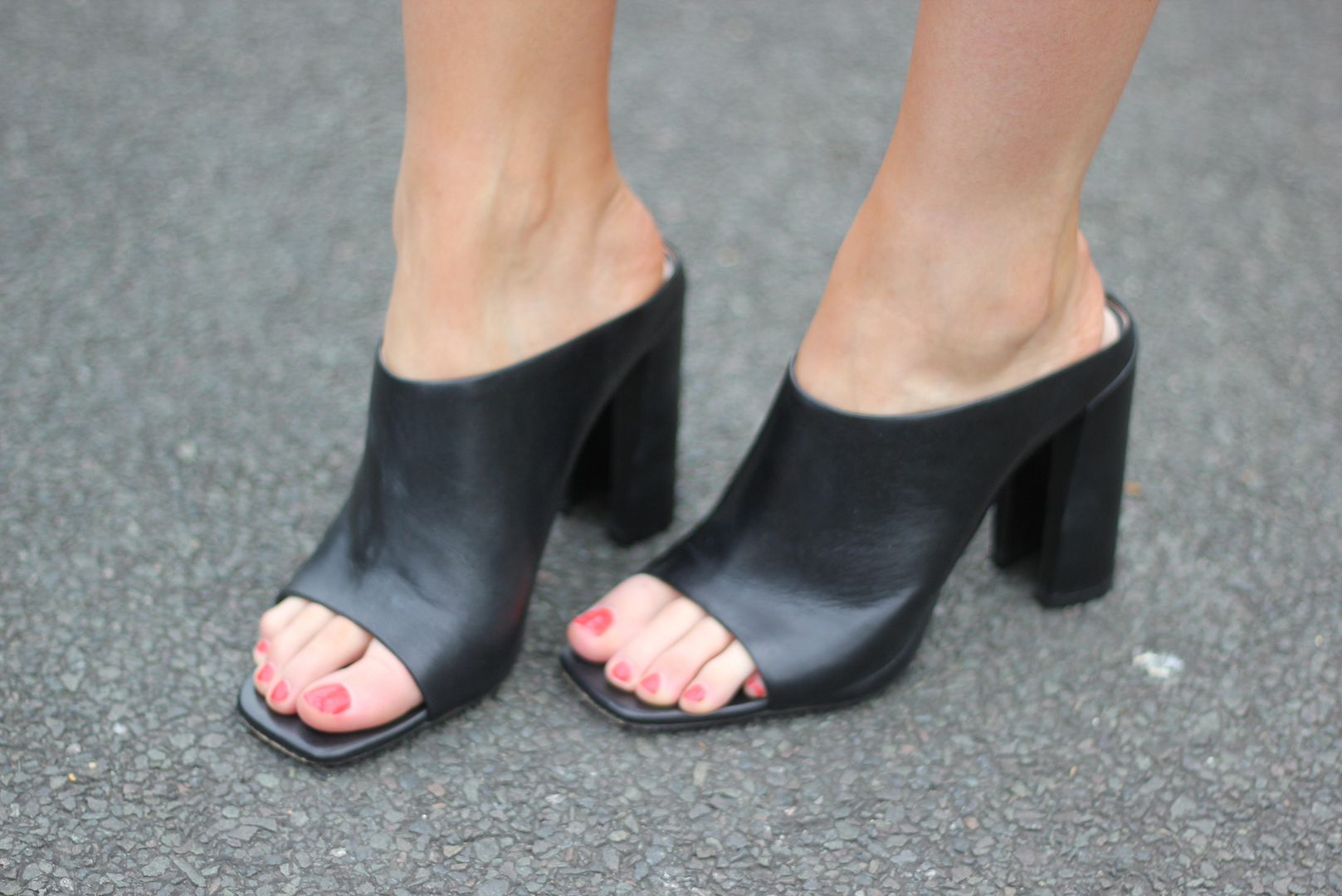 Hello. Here I am, back blogging again, have you missed me? Sorry for the tremendous lack of posts since Feburary, trying to balance university exams with blogging and my lack of funds (due to being a student) has meant blogging took a back seat for a little while. That being said, I'm pleased to be back and I'm excited for the direction I hope to move my blog into the future! It will still be very much a high street fashion blog however I'm moving close to London next year for my year in industry and hopefully I'll be able to incorporate much more lifestyle into 'That's so Phoebe' and take you all around with me on my adventures!
So, apologies over, now on to the outfit. The star of the show is this gorgeous khaki utility shirt I bought last week from Topshop. It's the nicest material and I know it will be so useful as it looks great buttoned up and open like this, layered over a cami. I think it's a real transitional piece that will take me through the seasons so despite it being a little pricey (at £42 to be exact!) it's such a versatile item that I didn't mind the cost.
I have layered the top over a cropped cami and paired it with my Topshop skort. Although I aquired the skort a few weeks ago, they are very much still on trend so you can pick them up all over the high street. Again, this black number is perfect because it looks gorgeous with tights in the cooler month and it's the ideal choice for those warmer days that you perhaps don't want to be rocking the denim hot pants...! This is England after all.
These mules are my new favourite shoes and they are just so comfortable. I know some people aren't sure about them, but honestly, they go with so many things, I've even managed to persuade my boyfriend they aren't hideous! They also look great with jeans and trousers so look out for them. This pair is from Zara and have gone into the sale now, but they only have a few pairs left. Similar (but cheaper!) pairs can be found

here

and

here

.
This is a perfect outfit for that in-between weather when no-one really knows what they should be wearing as the shirt is a great layering item.
Shirt (

link

), Cami & Skort- All Topshop | Mules (

link

)- Zara | Gold Rings & Clutch - Primark | Braclets (old) - River Island