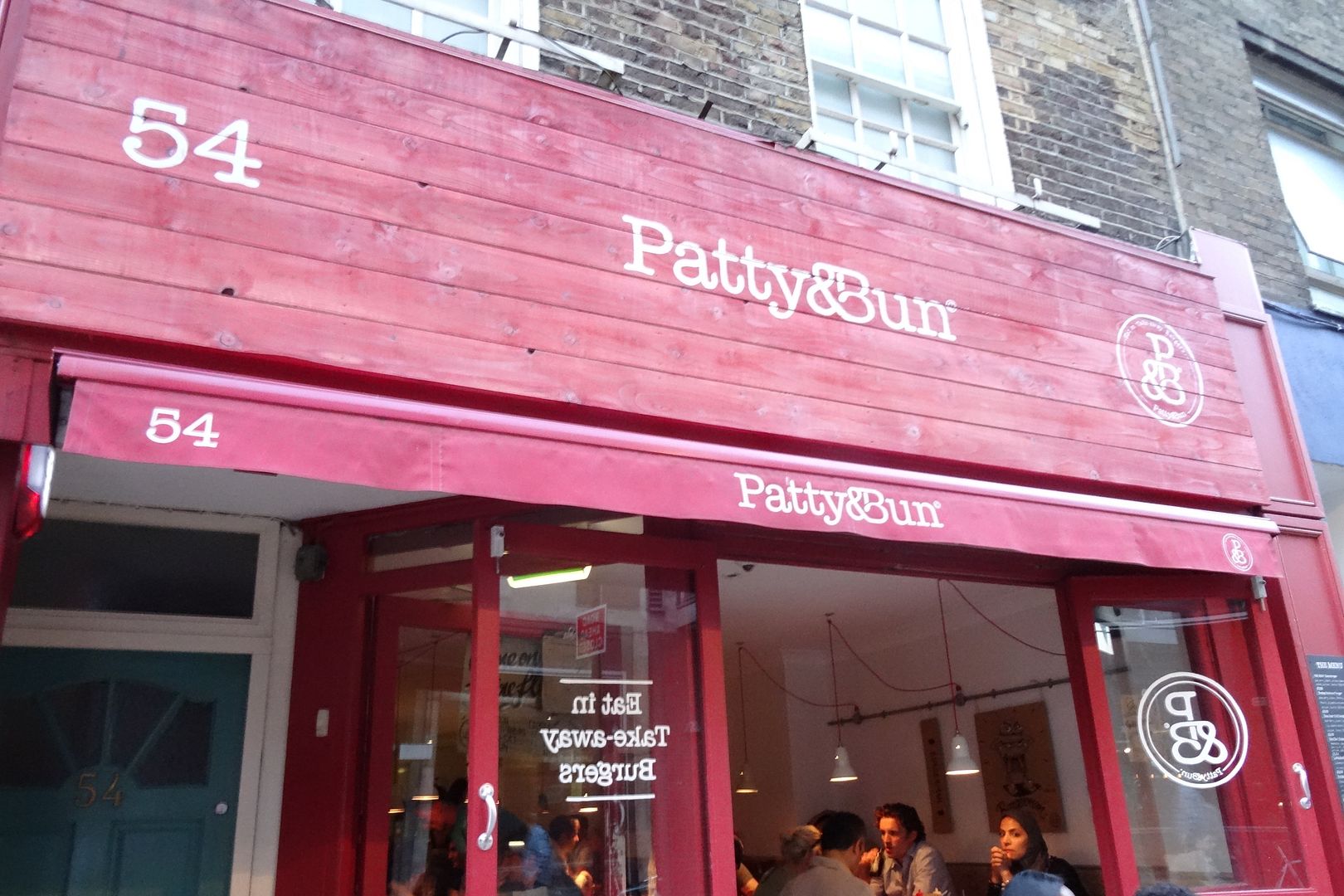 A quick post for you all today. As I mentioned previously, I want to add more of a lifestyle aspect to That's so Phoebe. All the fashion will remain exactly the same, but from time-to-time I might review the odd restaurant or let you know what I've been up to. I hope you enjoy reading them, because they are some of my favourite things to read and I want to share my own experiences.
This series is aptly titled 'Phoebe Eats' and will be an homage to any restaurants of cafes I have been loving at the moment. Hopefully you will find these posts interesting and useful if you are ever in the area, looking for a bite to eat!
I went to London last weekend with my boyfriend and we couldn't decide where to go for our evening meal on Saturday night. We wanted somewhere fairly cheap and central and something that you couldn't just get anywhere. I'd read about Patty & Bun on

'The Londoner' blog

(one of my favourite lifestyle blogs- a must read!) and we decided to give it a try.
We visited the James Street location but you can also find it in Liverpool Street. You can't book a table, however, it's generally quite a quick turnaround as the food is pretty casual so you won't be waiting too long for a table (and boy it's worth the wait!).
The menu- as the name suggests- consists of only burgers, and as a vegetarian, there was only one I could choose, the Portobello 'Dig It' Burger. However, I didn't mind the lack of choice as it was absolutely D-E-L-I-C-I-O-U-S! The 'Dig It' comprises of a breaded portobello mushroom, oozing with cheese sauce and plenty of other saucy goodness such as coleslaw, pickled onions and garlic mayo. All of this, enclosed in a fluffy brioche bun. If I was a meat-eater, the meaty burgers looked equally tasty and my boyfriend thoroughly enjoyed his! We both chose the rosemary fries and they were just the right amount of crispy and flavour- perfect.
I'd definitely recommend Patty & Bun, the food is incredible. It's quite a speedy experience, with quick service the food is so amazing you'll probably wolf it down so if you're looking to take your time with a nice, long, relaxed sit-down meal this might not be for you. Saying that, for a casual date night or lunch and dinner after a shopping trip this is just the place! Prices ranged from £7.50-£8.50 for burgers and around £2.50 for sides, so all in all, a reasonable meal and a tasty one at that!
www.pattyandbun.co.uk